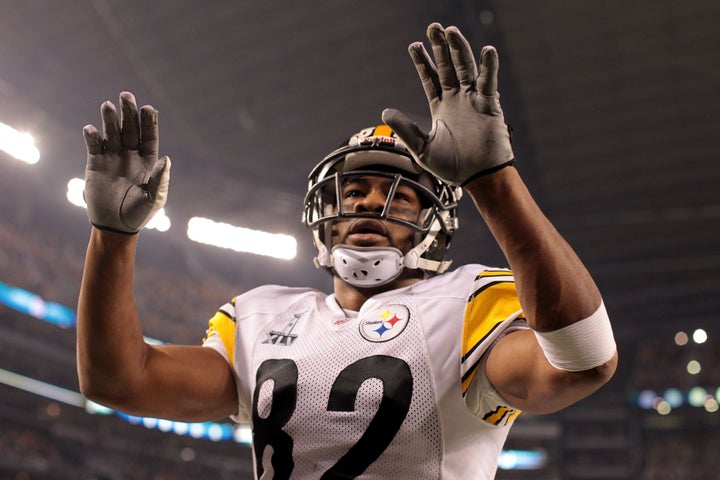 Randle El -- whose late-game heroics in Super Bowl XL have endeared him to the hearts of Pittsburgh Steelers fans everywhere -- has been outspoken on the issue of head trauma for years now. But even after taking part in a high-profile, high-stakes concussion lawsuit against the league, his recent words to the Pittsburgh Post-Gazette on his personal struggles seem to more acutely explain how dire this situation is for himself, his fellow players and their loved ones.
"If I could go back, I wouldn't" choose football, he said, referencing the too-high long-term health risks now associated with the sport. "… I ask my wife things over and over again, and she's like, 'I just told you that.' I'll ask her three times the night before and get up in the morning and forget. Stuff like that. I try to chalk it up as I'm busy, I'm doing a lot, but I have to be on my knees praying about it, asking God to allow me to not have these issues and live a long life. I want to see my kids raised up. I want to see my grandkids."
If he could have a do-over, he'd elect to compete on the baseball diamond instead, he claims. After all, he excelled on that field, too -- he was even selected by the Chicago Cubs in the 14th round of the 1997 MLB draft, but, per his own account, his parents made him go to college instead of the majors. And from college he went straight to the NFL, leaving the MLB in his rearview mirror. 
Echoing a growing number of voices in the football and concussion research communities, Randle El went on to say that there is simply nothing that can be done to make the game safer -- that it's impossible to remove its health risks. Aggression is just too thoroughly entwined with the sport.
"There's no correcting it," he continued. "There's no helmet that's going to correct it. There's no teaching that's going to correct it. It just comes down to, it's a physically violent game. Football players are in a car wreck every week."
A man whose name will live on forever in football lore would happily, unquestionably trade it all for some quieter years on the baseball diamond. That, really, should say it all.
PHOTO GALLERY
Amazing Sports Photos
REAL LIFE. REAL NEWS. REAL VOICES.
Help us tell more of the stories that matter from voices that too often remain unheard.