"I see mothers bury their sons / I want my mother to never feel that pain," Antwon Rose Jr. wrote in a haunting poem during his sophomore year of high school.
Two years later, he was shot and killed by a police officer as he ran from a car during a traffic stop in East Pittsburgh. Rose, 17, was unarmed and was shot in the back three times.
The Woodlands Hills School District released the poem with his mother's permission. It was read aloud at a rally protesting the killing in downtown Pittsburgh on Thursday.
The poem, titled "I Am Not What You Think!" reveals the student's confusion and fear as he reflected on the world around him.
"I understand people believe I'm just a statistic / I say to them I'm different / I dream of life getting easier," Rose wrote.
His former honors English teacher Laura Arthrell remembered his poem after she found out that was killed. The poem was part of an end-of-the-year assignment, she told the Pittsburgh Post-Gazette.
"It's important to know that so many people have this perception of our kids as being these violent gangbangers, when most of them are just kids going to school, trying to make themselves better, doing what you ask them," she told the paper.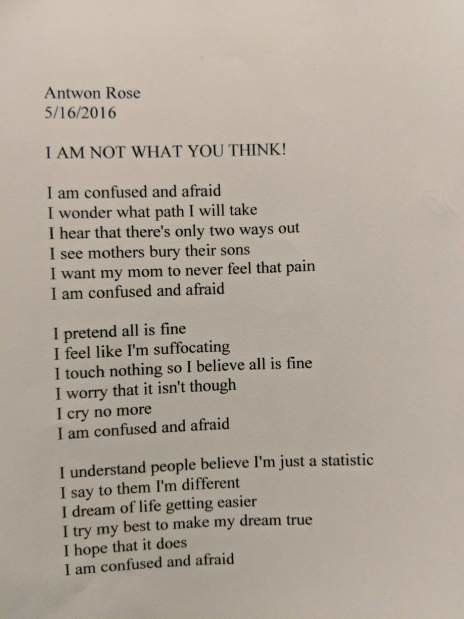 A video of the fatal shooting went viral, prompting hundreds of protesters to take to the streets of Pittsburgh. For hours, the demonstrators shut down a highway on Thursday night, calling for justice and an end to police violence.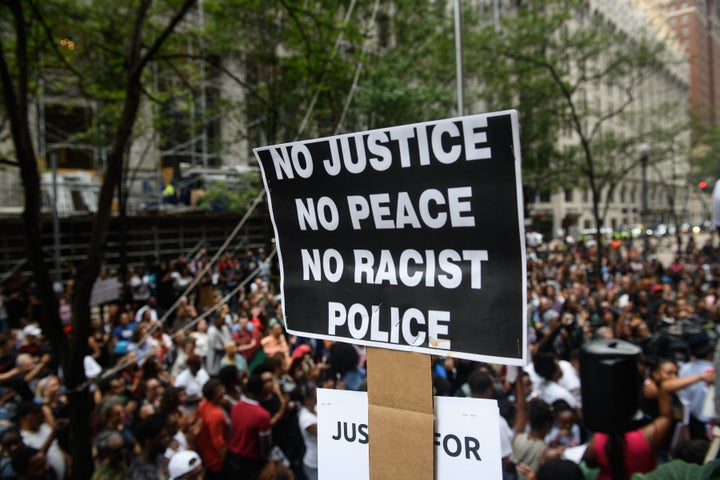 Popular in the Community