Hundreds of protesters enraged over an East Pittsburgh police officer's fatal shooting of an unarmed black teen poured into the streets for the second straight night, demanding justice for 17-year-old Antwon Rose Jr.
A large crowd blocked Interstate Highway 376 in the city, shutting down portions for more than five hours into early Friday. Chanting, "No justice, no peace," and "Say his name, Antwon Rose Jr.," protesters blocked the highway in both directions, the Pittsburgh Tribune-Review reported.
Authorities in the Pittsburgh suburb initially released few details about Rose's shooting, which enraged the community when a bystander's video was posted to Facebook.
It's since been learned that the teenager was shot three times in the back as he ran from a vehicle that was stopped by police Tuesday evening. Police said they stopped the car in an investigation into an earlier drive-by shooting.
Authorities confirmed Rose was unarmed, but said two semi-automatic handguns were found inside the vehicle the teen had been in.
S. Lee Merritt, a civil rights attorney representing the Rose family, said he knows of no evidence showing Rose was involved in anything criminal prior to the shooting.
"We must emphasize that rumors of ... a separate shooting are unsubstantiated," Merritt wrote in a Wednesday statement. "We know that he was not armed at the time he was shot down, that he posed no immediate threat to anyone."
Rose, a Woodlands High School honor student, died from his injuries at a hospital. The Allegheny County medical examiner has ruled the death a homicide.
City officials have yet to name the officer who shot Rose. WTAE-TV identified him as Officer Michael Rosfeld, and said he declined to discuss the shooting. Rosfeld reportedly was sworn in as an officer just hours earlier.
Police officers in Pennsylvania are permitted to use deadly force against a fleeing suspect only if the suspect possesses a lethal weapon, poses a threat of immediate danger or has threatened lethal violence.
Allegheny County Police Superintendent Coleman McDonough told reporters on Wednesday that the officer involved was not wearing a body camera and his patrol car was not equipped with a dashcam.
East Pittsburgh officials and police released a statement Thursday evening saying they are "profoundly saddened" by Rose's death.
"This is a very stressful time for our community," the statement said. "We are seeking truth and answers, but the process takes time. We hope that everyone can respect this process. We will get through this together as a community."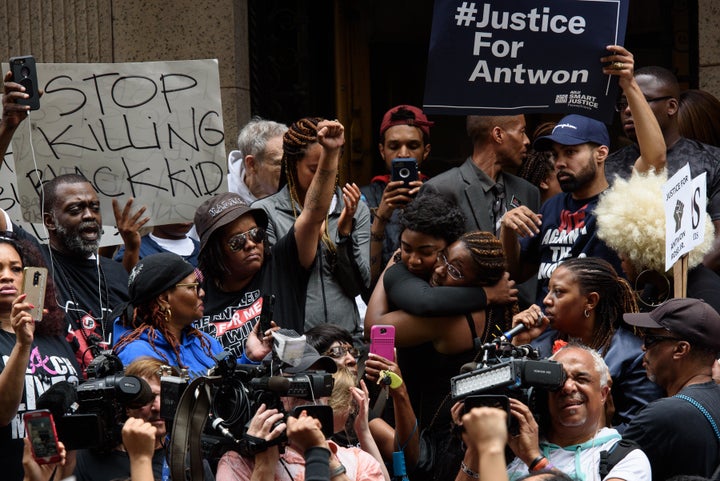 The shooting also sparked protests on Wednesday. On Thursday, people gathered outside of the East Pittsburgh police station and the Allegheny County Courthouse, chanting "black lives matter" and demanding the arrest of the police officer who shot the teen.
The crowd later marched through the streets and onto the interstate, which was shut down at about 9 p.m.
"I'm thinking that the cops should be held accountable," she said. "I'm thinking that Antwon should be here. I'm thinking we should not be having this rally because he should be here, he should not have been killed."
"I am disturbed by what I saw on the video, and I have numerous questions about exactly what happened and why," Casey said.
Also Thursday, the Woodlands Hills School District released a poem Rose wrote in 2016 for his 10th-grade English class. According to CBS Pittsburgh, the poem, titled, "I am not what you think," describes Rose's fear of violence.
"I see mothers bury their sons," the poem reads. "I want my mom to never feel that pain."
Rose's funeral is scheduled for Monday.
Before You Go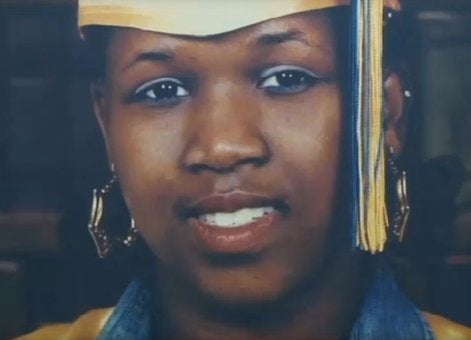 Black Women Killed In Police Encounters
Popular in the Community