When your mind is spinning, your heart is racing and the weight of the world decides to perch on your shoulders, one deep breath may be your saving grace.
But not all breaths are created equal. Behold, the "power breath":
In the video above, Jane McGonigal, senior researcher at the Institute for the Future, shows how simply breathing out for twice as long as you breathe in can help walk back anxiety.
The technique, according to McGonigal, "triggers a switch in your body's nervous system from sympathetic nervous system state to parasympathetic," the state more associated with rest.
Studies show that breathing exercises reduce panic, anxiety and stress, in addition to lowering blood pressure and heart rate. But McGonigal's "power breath" takes it one step further, since it mimics what we naturally do at rest, effectively tricking our bodies into thinking everything is just fine and dandy.
So savor that exhale, folks. It does the body good.
Related
Before You Go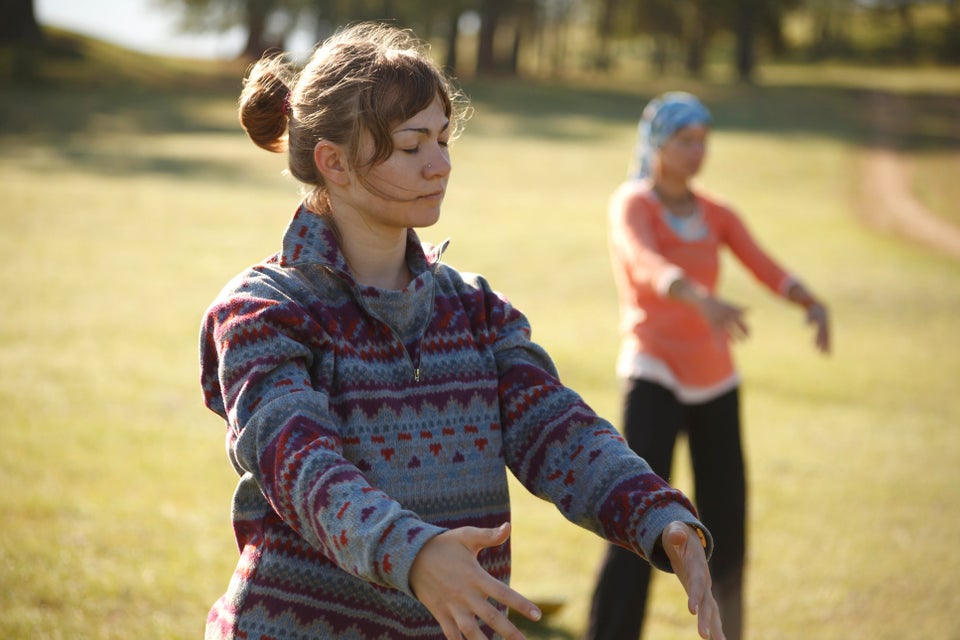 Types Of Meditation That Don't Require Sitting Still