Let's just put this out there: Anxiety is the worst.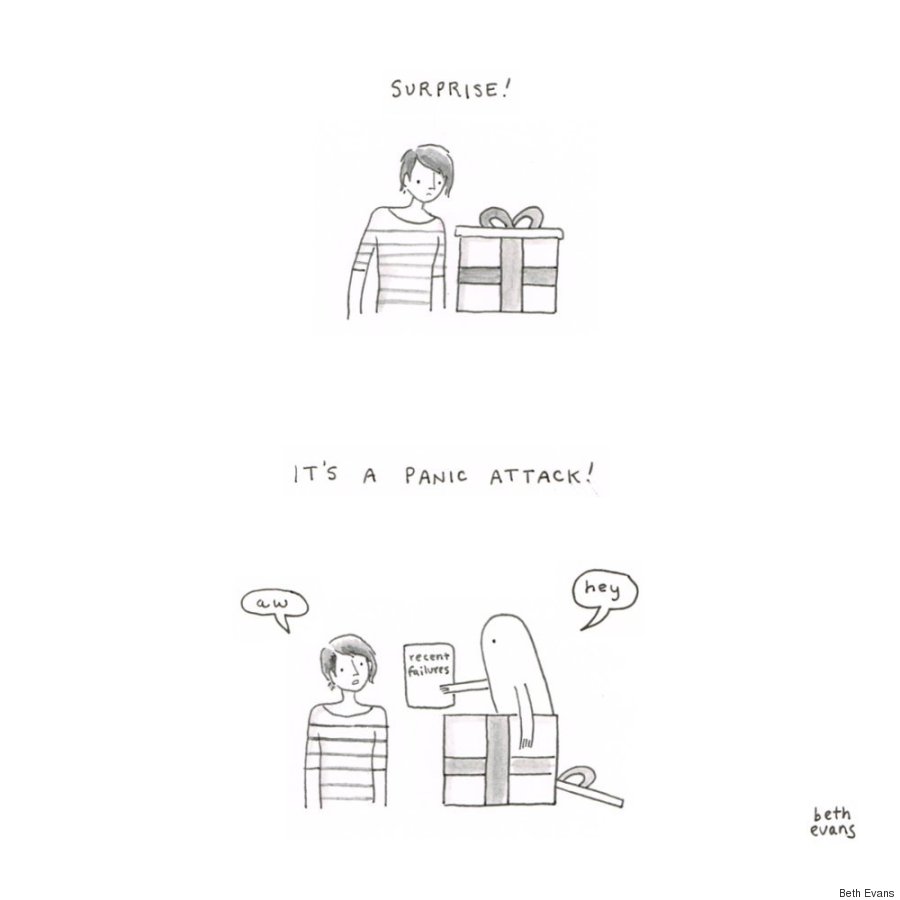 The 24-year-old created the comics to help people better understand what the condition feels like, especially when putting it into words can sometimes be difficult. The illustrations are a welcome portrayal, given that anxiety is often subject to judgment and stigma.
"I hope people can gain a better understanding of what it's like to have anxiety and what it feels like, and for people who have anxiety, I hope that it can be something people can relate to," Evans told The Huffington Post in an email. "I think it can be challenging explaining anxiety to someone who doesn't know about it because it's a very personal thing. Everyone experiences it differently. It can be hard to convey what it feels like at times."
Take a look at a few of her other illustrations on anxiety and self-doubt below: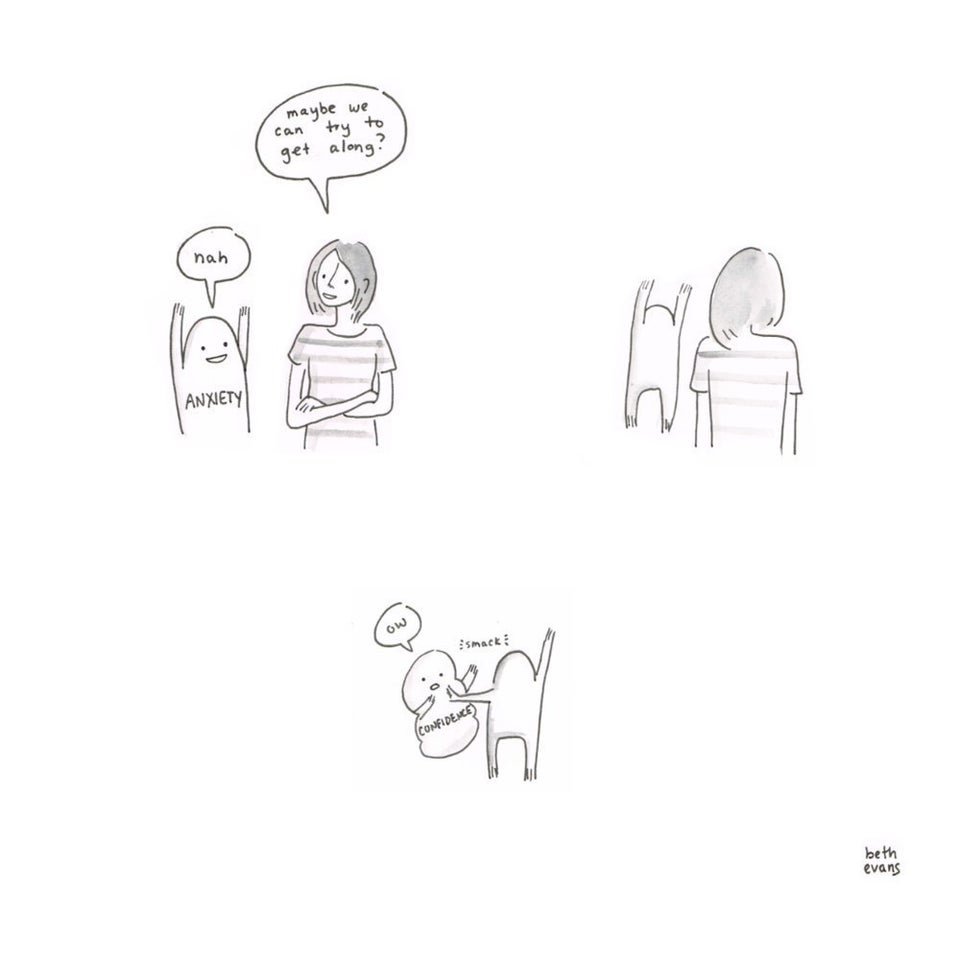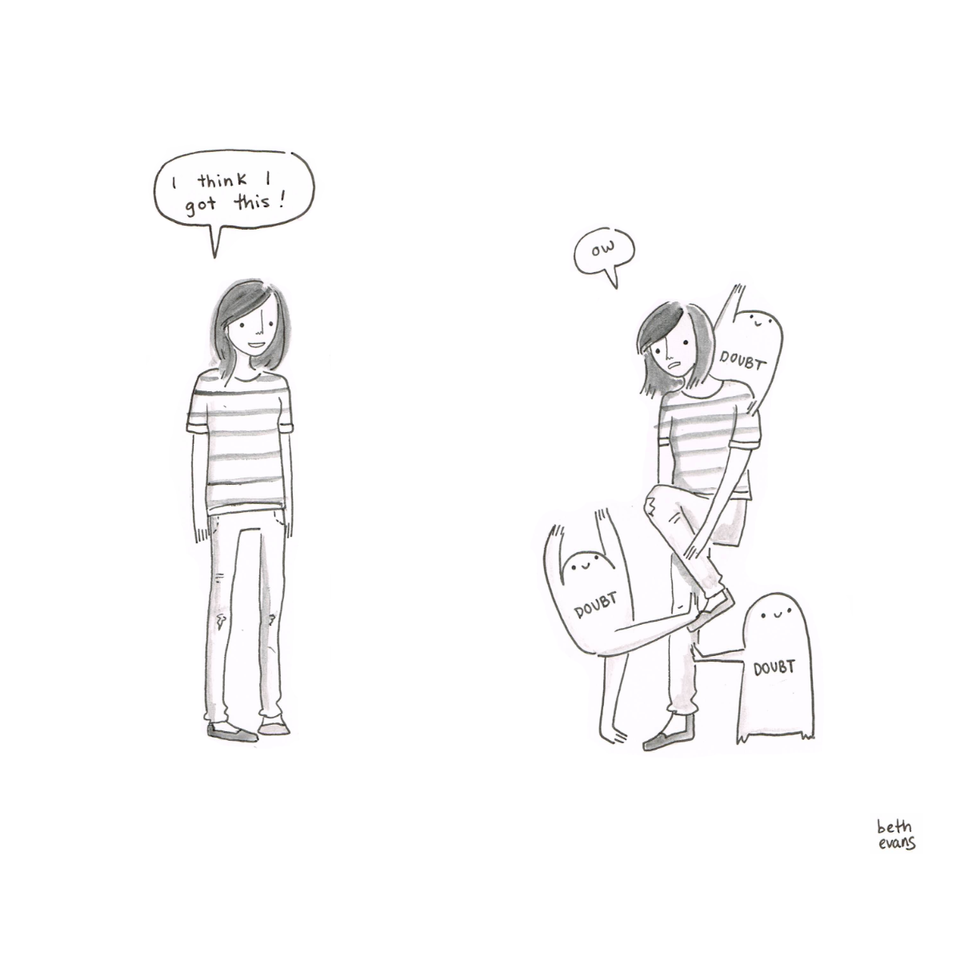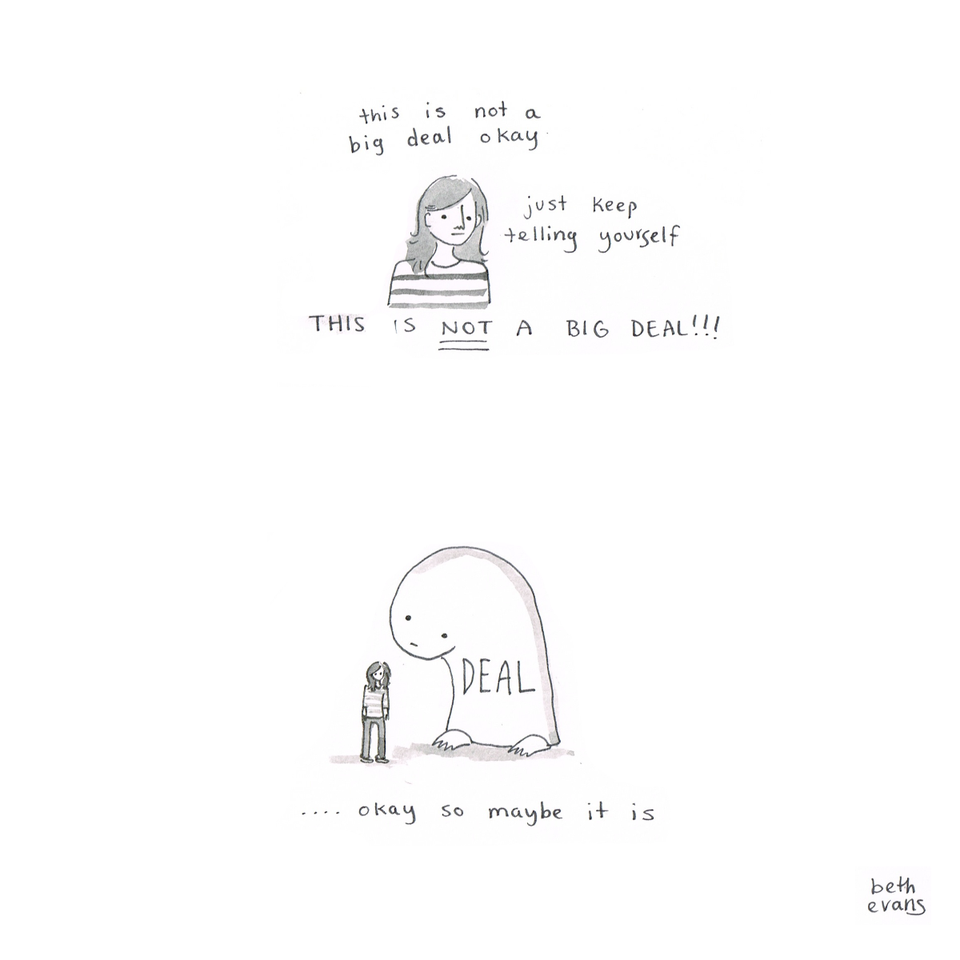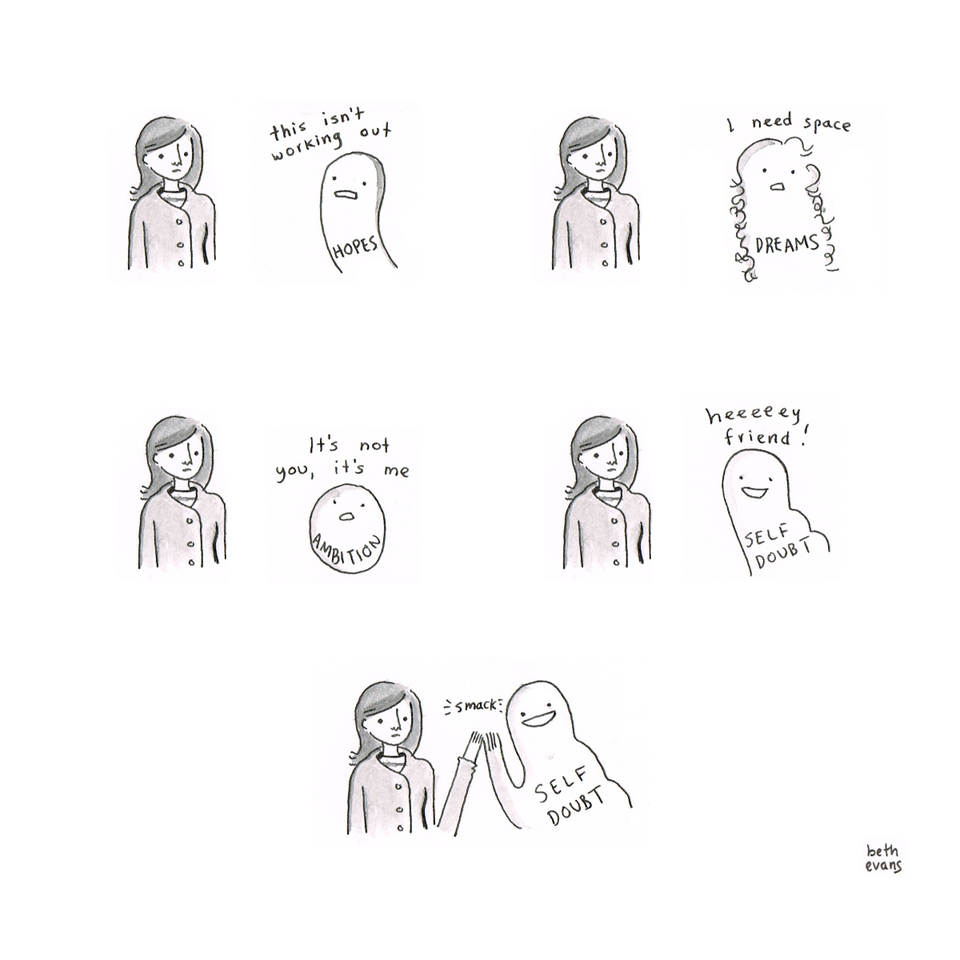 Evans knows exactly what it feels like to battle the condition on a daily basis after dealing with it for many years and being diagnosed in college. She said she wanted to capture her experience, but wants others to know that the condition is certainly not one-size-fits all -- and as a result, neither is the way in which a given person manages it. It is possible to not only make peace with anxiety and self-doubt, but succeed in spite of it.
"Anxiety is a process. There's also no right or wrong way to deal with it," she said. "Go for what feels comfortable to you, and don't beat yourself up if things don't go perfectly. Take things at the speed you need to."
Sounds like great advice.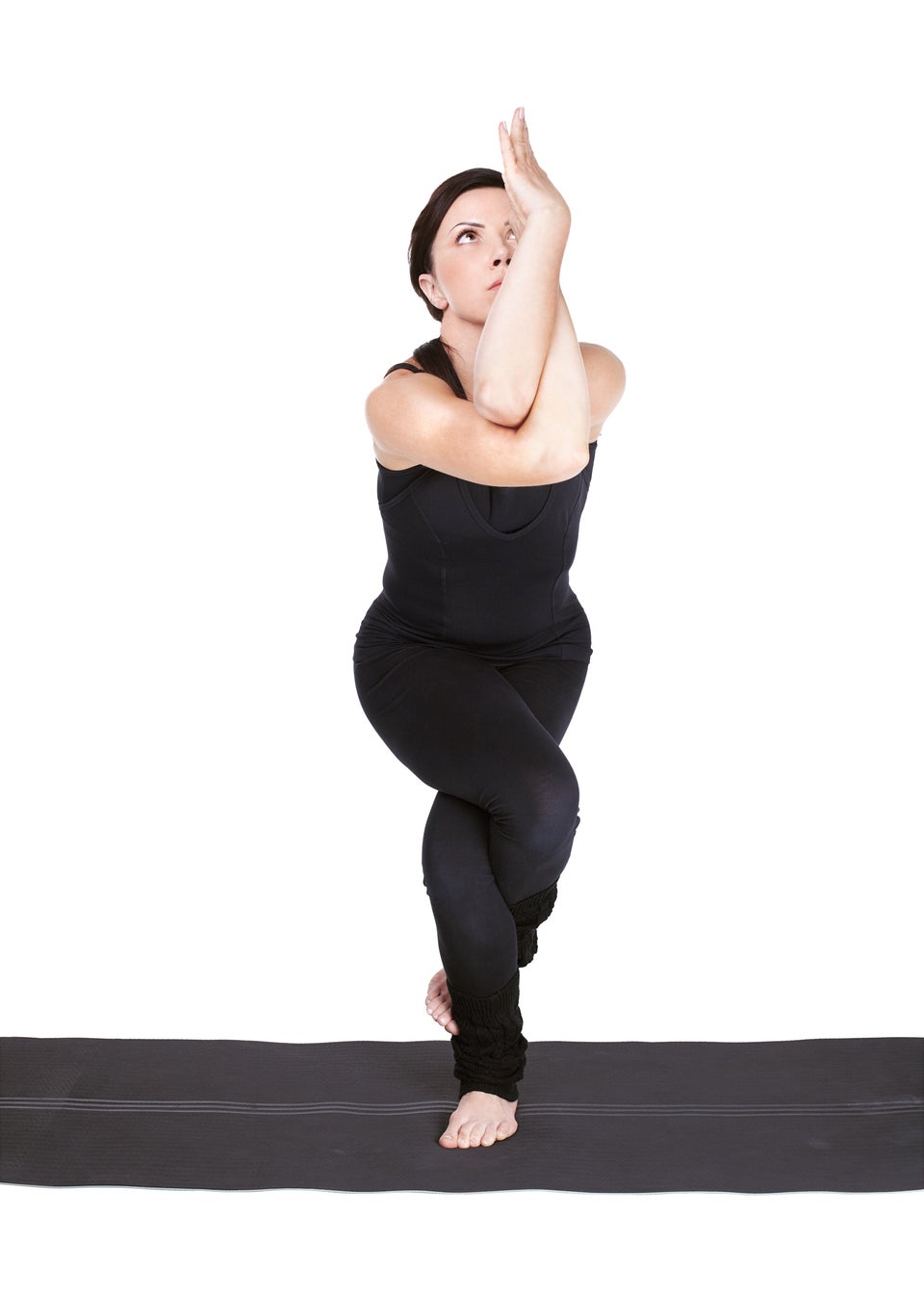 10 Best Yoga Poses For Anxiety