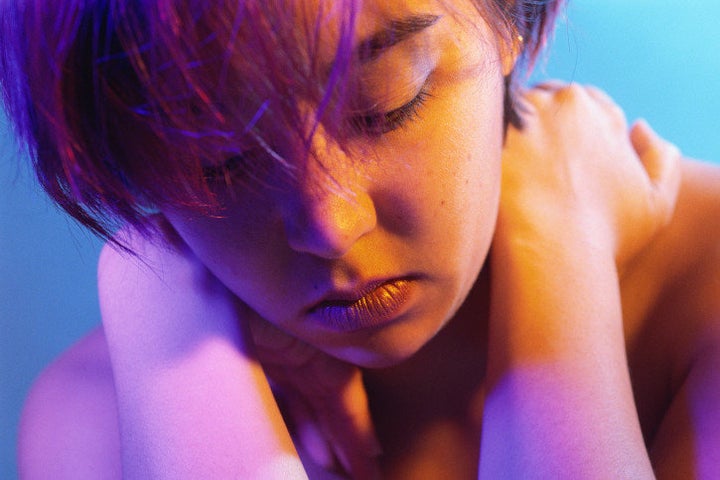 I have just re-emerged after a hiatus of several weeks to rejoin my HuffPost family. I've missed you. As a parent, I have been swimming in the underworld with one of my adolescent children, suffering from sudden anxiety and severe panic attacks. As all parents know, when a child is involved, the world stops.
It has been an unfamiliar world to me -- tumbling and stumbling through a haze of hospitals, medications, side effects and fear of what tomorrow will bring. Our arrival into this modern underworld was dramatic, and the way back to the surface impossible to find. Yet, while this experience was new for me, I began to recognize a sea of faces I know well -- who had been living here all along.
It is stunning how familiar this world of anxiety is to everyone else -- and if you don't ask, you don't tell. When I found the courage to confide in a close friend, nearly all of them shared personal struggles with severe anxiety, and scores of parents started telling me about their children who were on medication for anxiety, depression or obsessive-compulsive disorder. Two of my best friends are high-functioning superwomen -- and have been taking anti-depressants for years. I had no idea.
While I gratefully accepted meals delivered by the "3 a.m. friends," and last-minute rides to sports for the other kids, I felt frozen inside. Mute. I didn't want to talk, and I couldn't. If my child had broken a leg, it would be straightforward, but the vastness of the unknown transformed me to a deer in the headlights, preserving all energy to handle the next crisis. Psychiatric issues remain in the hazy, murky places that stay under the surface of acceptable illnesses. I had no idea how isolating it can be.
Why is anxiety the new norm? Is the world really so much harder to manage? When thinking back to previous generations living through the Depression or World Wars, surely life was much harder. Yet despite our modern comforts and conveniences, over 40 million Americans are diagnosed with anxiety disorders, and a new study by Jean Twenge found that five times as many high school and college students are dealing with mental health issues as students surveyed during the Great Depression. A study published in the archives of General Psychiatry found half of 19- to 25-year-olds have at least one psychiatric disorder, yet less than 25 percent receive help.
Treatment options for mental health are vast, varied and often a slippery slope. Modern medications can be a godsend or a nightmare of side effects. Talk therapy is miraculous for some and unending for others. Good nutrition and regular exercise is a joke when you are depressed or anxious. My daughter only wanted to eat the new french fries from Wendy's -- and I had to agree with her. My normally healthy diet was reduced to three cups of coffee for breakfast, chips and salsa for lunch and chardonnay with Trader Joe's dark chocolate mints for dinner and dessert.
How has anxiety affected your life as an adult, or your family? To seek some advice, I consulted author and coaches Shann Vander Leek and Ananga Sivyer, who have created a resource website and a program called "Anxiety Slayers" to speak about why our lives have become so intolerably stressful, and what to do about it.
Both agree that stress and anxiety is becoming rampant because there has been a societal shift toward doing rather than being, or achieving rather than experiencing. "We are losing connection with the basic things that keep us grounded and healthy," said Sivyer. "We're not stopping to eat properly, to breathe properly, to connect fully with our partners, friends and children. We are rushing through our life without stopping to smell the roses -- literally. And it's affecting our children; they are worried about how they look, if their phone is socially acceptable, their grades and social pressures."
Vander Leek outlined four primary culprits behind modern-day anxiety and depression: an increase of fear in our society, lack of education about the issue, minimal communication, and having a lack of boundaries. Let's break them down one by one.
Fear: Whether it is from life moving too fast, being bombarded with negative messages from the media, unrealistic expectations of ourselves or what will happen if we fail, fear has become normal in our society. We are juggling an overload of information and expectations. As parents, we are teaching fear to our children by over-structuring their lives with unending expectations, refusing to let them fail, and over-protecting them from moment one.
Education: Mental health issues are not taught in health ed class, and stress management techniques are not supported in the workplace. "People suffering with anxiety and depression need to relearn how to experience life from a place of inspiration, celebration and delight," said Vander Leek. "Anxiety can be calmed with tools like breathing techniques or guided meditation, and anyone can learn."
Communication: We must learn to talk about mental and psychiatric struggles with less judgment. As I discovered, asking for support is not easy. "We are not meant to go through tough times alone, and expressing our emotions is healthy." said Vander Leek. Find those "3 a.m. friends" and hold each other's hands.
Boundaries: When we feel overwhelming obligations, a lack of personal boundaries can suck all of the joy out of life. Getting caught up in a cycle of "I have to" versus "I want to" can be personally destructive. It is OK to say "no," do less and support our youth to create healthy boundaries.
Recently, supermodel Paulina Porizkova posted her personal experiences of swimming in the underworld with panic attacks since her youth, chronic anxiety and her struggle with
ending her midlife "affair" with antidepressants. She bravely shared her story of managing on her own with diet, exercise and meditation.
I have released all my preconceived judgments through this process, bow down to those who share the struggles, and am so grateful to the broad team consisting of a psychiatrist, pediatrician, social worker, shaman and school nurse who collectively tossed us a life raft and helped my daughter swim back to the light on her own. We are all breathing again, eating salads -- and making plans.
In the comments below, tell us your story about swimming in the underworld of anxiety and depression. It is healing.
Join Kari June 3 for her live Morning Cup tele-workshop about "Anxiety Slayers."
Kari is founder of Gather Central and hosts the Virtual Book Club and Morning Cup Chats, and is an instructional design consultant for virtual events. Follow on Facebook to continue the conversation.
Popular in the Community