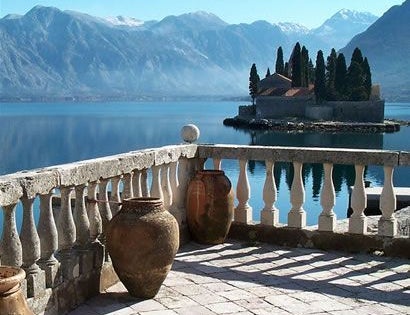 James Bond slept here! NOT!
The 2006 Casino Royale film - which propelled Daniel Craig to star status - shows off a choreographed scene with James being hurtled towards beautiful and rugged "Montenegro" on-board a romantic train just after he earned his 007 licence to kill from his boss in London.
Except Montenegro does not really have such trains. Period.
Later James battles madman Le Chiffre, a powerful and rich euh, what was he? in a risky poker game in the casino of the kitschy baroque Hotel Splendid in Montenegro. Except Montenegro does not have such a hotel.
Practically all the key casino scenes in the movie pretended to take place in Montenegro were in fact shot in a chic spa town in the Czech Republic.
It worked, Montenegro saw a revival of tourism and travel bookings.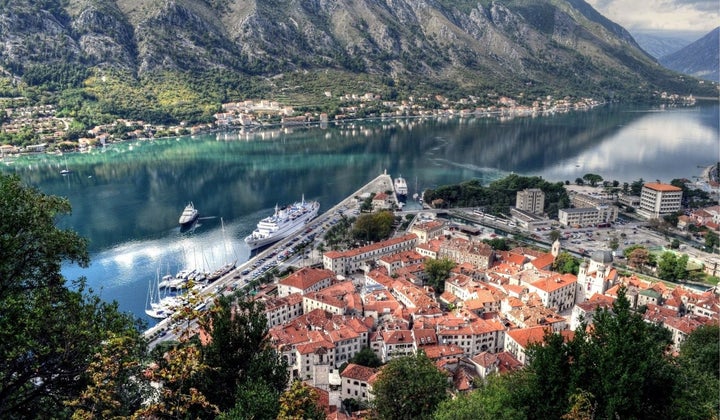 A Newer Country in the Balkans.
The tiny mountainous Montenegro formed as a result of the lengthy and tragic break-up of the former Yugoslavia. Perched above the Adriatic Sea, it is a rugged and stylish travel destination. It's part of the Balkans peninsula.
Imagined driving down the Adriatic Coast from Venice (Italy). After trekking some 12 hours down South and crossing several borders, you would reach Montenegro, which happens to be located right across the boot heel of Italy on the other side of the water - a quite impossible swim in fact.
The Balkans include Albania; Bulgaria; Bosnia and Herzegovina; mainland Greece; Kosovo; Macedonia, and Montenegro - as well as parts of Croatia; Italy; Romania; Serbia; Slovenia, and Turkey.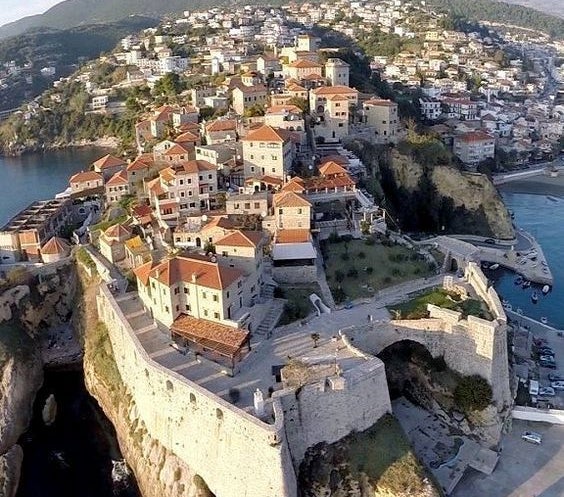 Rare English Spoken.
The official language is Montenegrin, quite similar to Serbian, Croatian, and Bosnian. Some Albanian is also spoken, and Slovenian and Macedonian are understood.
In Podgorica and the coastal area, many people speak English, as this is where most of the visitors spend time. Older generations sometimes speak German or Italian, and maybe even sometimes Russian. It's a great mix of cultures and folklore.
Montenegro is famous for its deep fjord-like waters and sharp mountains, it's beautiful beach and short coastline. Tourism is picking up, but nothing like in Italy or Greece, or even Turkey. It's a smaller country, with less offerings for tourists, but also more quiet and wild landscapes and hikes.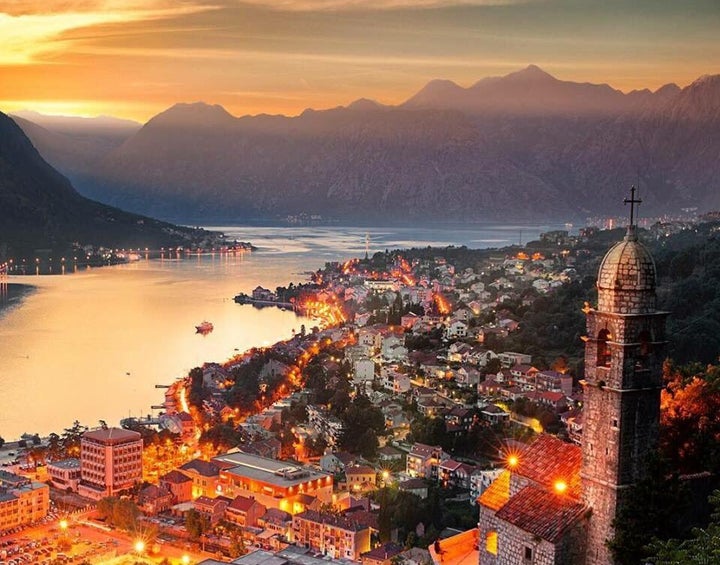 A Land of Beauty.
Cheaper than Italy or Greece, the cuisine has picked specialties from both sides of its borders, with the traditional dishes of Italian flavor, like artisan breads and oils, cured and dried meat, cheese, wine, soups and stews, but also polenta, and fritters - while also utilizing the Turkish influences with musaka, pita, and sweet baklava.
Croatian goods are also on menus, like crèpes, quince relish, jams, biscuits and cakes of Viennese influence. Chocolate cakes there are scrumptious.
Cost of living in Montenegro stands at 48 percent less than in the US, with rents at 75 percent less than in the entire continental states. A taxi fare starts at $1 and a movie ticket at $4 - making it a desirable vacation destination for many Europeans, who can easily drive to it.
A few of the incredible places to not miss: Budva, the beach town; Durmitor, the largest canyon in Europe; Kotor, historic center by the bay; Stari Bar ruins. Canoe and kayak are big in the deep fjord lakes of Montenegro.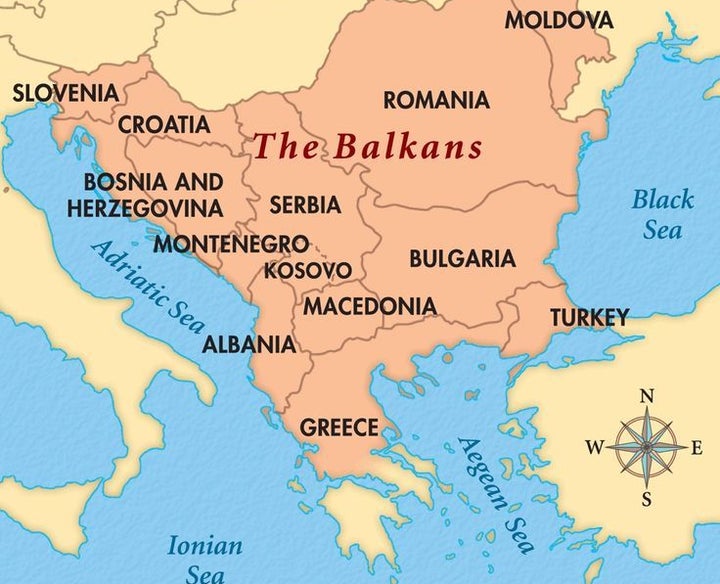 Note: U.S. passport holders visiting Montenegro do not need a visa to enter and stay up to 90 days in the country - but need to register within the first 24 hours of arrival. More info here.
Montenegro has applied for access to the European Union and is expected to conclude negotiations by 2019. The Euro is already the currency of the country.
Reach me at sidoniesawyer@gmail.com
Popular in the Community