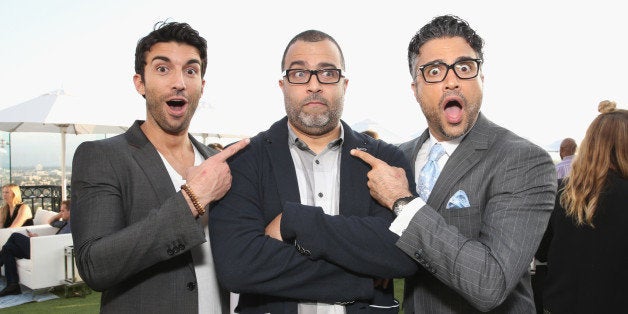 It was my first voiceover workshop and I was already nervous.
If I remember correctly, it was a National Geographic on-air promo script. I finished it as best I could, with absolutely zero experience in reading promo copy and, perhaps, a little more in reading voiceover at all.
The engineer pressed the talkback button and I heard the room on the other side of the glass. I waited for the coach to chime in with her critique, but before her voice, I heard the room and there was already a debate that had started before I had finished: "What accent is that?" "Is it Hispanic?" "No. It sounds like New York." "No. It's urban. Yeah, it's urban!"
There was a need to categorize my accent. Which, up to that point, I hadn't heard one. What accent? I don't have an accent. I was born here. I'm American. I did, and still do, have an accent (although it's "evolved" now -- more on that later.) I just couldn't hear it then. How could I? I was never in a position where I had to tag it; to brand it; to explain it. However, there was a need, by those in the room, to identify it. How strange.
It was as if that was a pre-requisite to their ability to listen and understand my take on the writer's words, because they didn't fit. My unidentified accent and the general market (voiceover code for "White") script. They just didn't go together. I felt naked in a room full of people. Everyone's childhood nightmare.
What is it about accents that immediately puts you on one side of the fence or the other? It's a filter that is so prevalent, particularly in casting and hiring in general, that we've internalized it, affecting our identity and how we perceive ourselves, as well.
It's why the Spanish-speaking immigrant chooses to remain silent instead of risking being judged by her accent. It's why a first generation American has to figure out a way to explain his accent to a group of people that have most likely not experienced Latino culture beyond Chipotle and then go on to spend years trying to hide it and only bring it out when required.
It forces us to be more than bilingual; it forces us to be situational-lingual. (I hyphenate everything. It's a survival technique that's symbolic of how many of us, U.S.-born Latinos, live our lives -- constantly accommodating. Constantly adapting. Surviving. In a foreign land that is already our own.)
I hyphenate, because when it comes to my identity, sometimes it feels like the hyphen allows me to change it like two mismatched Lego pieces. I understand that I'm not seen as "American" at first glance, at least not by the general market. In that sense, the hyphen is my way of explaining myself.
It's a habit that we've become accustomed to. Why does the burden of teaching fall on us, yet the burden of tolerance doesn't weigh an ounce on the general market? Our American-Latino accents have to be explained, yet a Southern accent (of which there are numerous,) despite its own negative stereotypes perpetuated by film and TV, doesn't have to be? It just is. It has to do with what an accent might represent through that filter. That filter of the general market; of the dominant culture. It's either American or un-American (a popular term of late.) That's it. Black or white.
Most people outside of the voiceover business might cringe at some of the casting specs attached to auditions that I see on a daily basis. Urban, street-smart, but not a rapper! Why not? Hispanic accent, but obviously U.S.-born. Obviously. I could go on, but it would fill up the Internet.
The point is that accents are prejudged not because of the accent itself, but what the person behind the accent represents, culturally and socio-economically, to the general market even if, as in narration, you can't see the person saying the words. It's why I encourage as many young American Latinos as possible to consider pursuing casting, producing and writing the work that we as Latinos get to perform, because it shapes these specs into more human, real-world descriptions and, to a degree, can begin a shift toward allowing our literal voices to be heard and, in turn, accepted.
An example I like to draw upon when explaining to people that accents are judged because of stereotypes of the people associated with them, is a recent trend in American speech that's referred to as vocal fry. It's the new "Valley girl" speech, seemingly brought into popular culture by the Kardashians.
The difference between this recent guttural speech and "Valley girl?" How it's perceived.
According to a segment by Faith Salie on CBS News' Sunday Morning, "Women who talk this way are seen by their peers as educated, urban-oriented, and upwardly mobile."
Why is that? Why is not the same opinion afforded to, say, African-American Vernacular English or Hispanic-accented English?
I'm not against any single way of speaking, especially if the ability to communicate isn't hindered. Spoken language is organic and it will continue to evolve and split off into many different forms.
It's something that the written language can only hope to achieve. The over-arching question I have is why do we think negatively about certain accents or dialects while feeling positive about other accents and dialects?
My only conclusion is that those feelings correlate to the feelings we have about the people we associate with those accents. There is value to accent-reduction classes for immigrants, because it allows them to better communicate in the U.S. But for those of us who are understood, American-born and still have an accent (be it because of the neighborhoods in which we grew up or the family or people with whom we grew up,) accent-reduction classes shouldn't be something we need in order to gain better employment. Unfortunately, in voiceover and other industries, it still is.
We can't change perception easily -- if at all -- and the burden of doing so shouldn't fall on us, but we can begin by embracing our own unique way of speech. It's an extension of ourselves. If we begin to drastically change the way we speak in order to conform to some standard (yes, there's such thing as "Standard American English",) then aren't we also changing ourselves and part of what makes us unique?
On the other hand, our identities should be allowed to change, shouldn't they? My voiceover coach, Marice Tobias, says that every time we step to the mic, it's a different read, because in every moment we are a different person; we are constantly changing. It's ethereal, to be sure, but she has a point. We should be flexible with our own identity provided it's not imposed on us.
I know calling for specific accents (or not) are a necessary evil in order to begin to understand someone's vision, but maybe one day, the answer to "What accent is that?" will lie in the only request any voiceover actor or American-Latino will ever need: "Just be yourself, 100 percent unapologetic and proud."
In honor of Hispanic Heritage Month, The Huffington Post asked celebrated figures in the community to write about Hispanic heroes who have shaped their lives and/or how their heritage has made an impact on their lives and careers. We will be sharing their stories throughout the month. But we know they're not alone. If you'd like to share your own story, email us at latinovoices@huffingtonpost.com.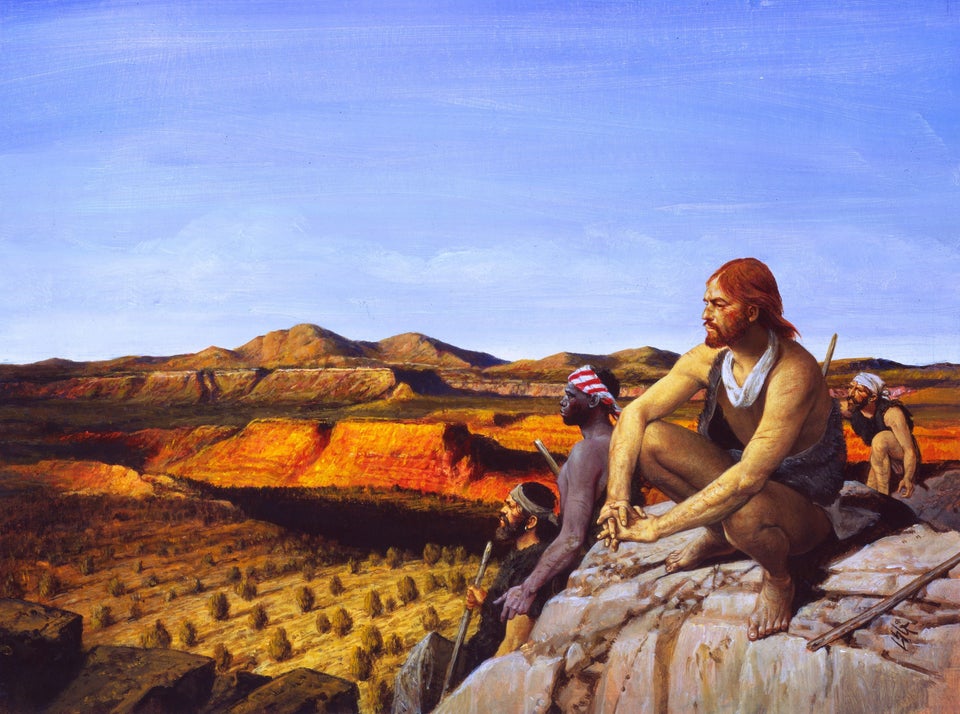 Latino Historical Events Every American Should Know
Popular in the Community