John Marcotte is the father of two geek-chic girls -- Anya, 9, and Stella, 6 -- who have a passion for comic books. Their favorite superhero is Gamora, a female assassin from "Guardians of the Galaxy" who's the daughter of an infamous super-villain and the last of her alien species. She sounds awesome, right?
Marcotte created a video chronicling their search and posted it to YouTube Aug. 10 with an explanation that read, in part:
Gamora is available as part of one of the two-packs of mini-figures. She is also available as part of the Marvel Legends series. Target was out of both of those and has been for weeks.

The only female action figure we were able to find in the entire aisle was Wonder Woman, and she was only available as part of a seven-hero set that cost [sic] $50. So in order to get one Wonder Woman, the girls would have to buy six heroes they didn't want and pay $50 for the privilege. That was a non-starter.
Hold on, seriously? We're certain that when Gamora hears about this outrage, she's going to kick the butts of every individual responsible!
Until then, however, we can't applaud enough Anya and Stella for being real superheroes by calling attention to a case of everyday sexism.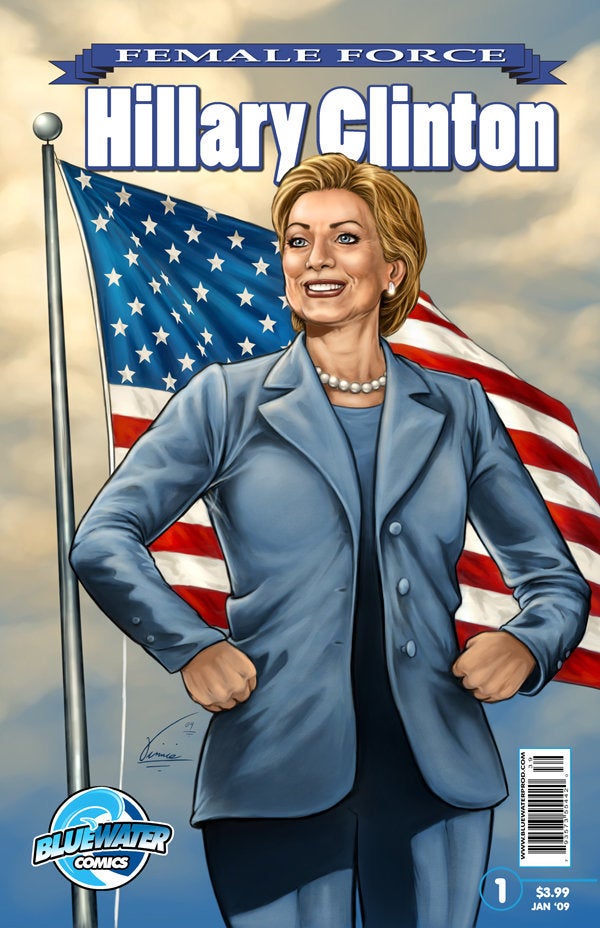 "Female Force" Comic Book Covers
Popular in the Community