The couple reportedly first met at the "Queen's Gambit" premiere in March 2021. McRae, an actor in his own right and a member of the band More*, said on Instagram last year that he wrote an original song for Taylor-Joy, "Really Want to See You Again," two days after meeting the Briton.
"I know that I'm high now, but I've gotta get this out," McRae sings in the song. "I think we're alike in ways that I can't quite explain."
While the couple was rumored to have secretly married as early as last July, those whispers were never confirmed. Taylor-Joy, who won a Golden Globe for Best Actress in a Miniseries or Television Film the year prior, opened up about McRae in 2022.
"He loved it because he's the same. I've finally found someone who will happily sit in silence with me reading," she continued. "We're basically 80 years old and seven at the same time and it works really well."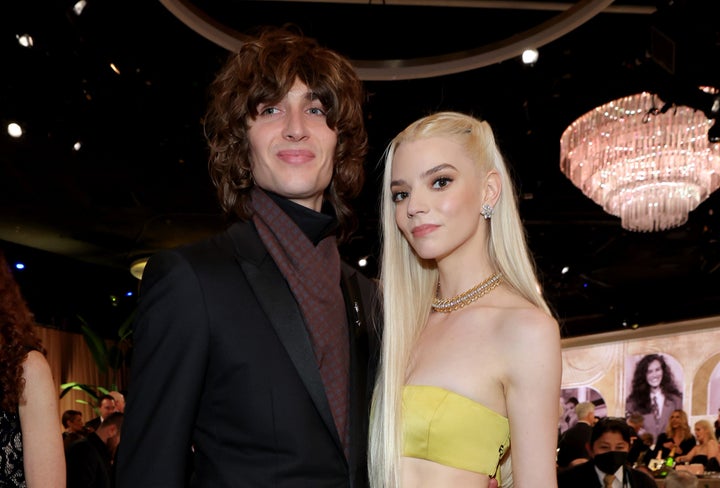 Taylor-Joy mentioned in a Vanity Fair cover story last year that she endured a "devastating breakup" right before filming the 2020 Jane Austen adaptation "Emma," saying it "challenged everything" and made her "incredibly insecure and very, very unsafe in my own skin."
McRae apparently endured heartbreak of his own prior to meeting Taylor-Joy. His band's bio on Spotify says he had "fallen in love with a young woman and followed his foolish heart" to Los Angeles, but that the relationship "was a disaster."
The actor told British Vogue last year that she was relieved to leave the dating scene.
"I was not a good dater and I'm quite glad to not be," she told the outlet. "I hear stories from my friends and I'm like, 'God, I would suck at that.'"
CORRECTION: This article previously stated Taylor-Joy primarily lived in London. As of 2022, the actor has owned a house in Los Angeles.
Support HuffPost
The Stakes Have Never Been Higher
Popular in the Community