How I learned the art of selling: My journey from an immigrant to a top sales award winner for a Fortune 100 company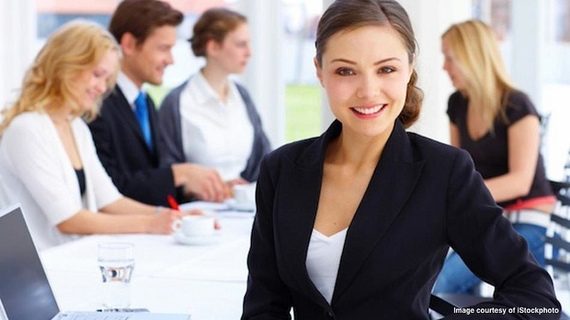 I completed my MBA in international marketing from a top ranking school in the US. I was picked by my dream company for my dream role during campus recruitment. I was traveling the world, handling important projects and making my mark in the company. Life was truly great! And then another great thing happened- I got pregnant! My husband, who worked in a different state, found himself in an inflexible job situation. I then made the tough decision to move states to be with him, very well knowing that the only way I could do that, was to change roles and move from international marketing to regional account-based sales.

So how did I master the art of selling? Primarily by trial and error, emulating the best and eventually evolving these 5 simple strategies and following them to the 'T'.

1) Scheduling: As a sales professional we are pulled in a thousand different directions. There are so many administrative, compliance and other activities to be done at any given point. Get into the habit of aggressively scheduling your calls. You might not be in appointment based sales but it is still good to make it a habit. Leave your home today, go out for the next 20 working days and set up as many calls as you can. Every time you're done with a call, make it a habit to schedule a follow-up call before you leave. You might not know what you will discuss during that next follow-up call but at least this will force you to come back with some relevant content for the customer.

2) Confidence: We have all heard the cliché "Fake it till you make it". Yes I agree with it but you can only fake it till that long. I read somewhere (and cannot agree more) that real confidence comes from knowing your stuff. Work very very hard to really know everything there is to know about your product and service. Aim to be the subject matter expert. Talk to thought leaders; learn continuously because I guarantee, the more you know the more confident you will be. Not the fake kind of confident but the one where you will feel empowered enough to go kick some a**.

3) Solutions: Everybody has a problem. Don't sell what you have but sell a solution. I always tell my customers - I am not here to sell anything. My job is to serve you by understanding your challenges and coming up with innovative solutions to help you overcome them. My only goal going into a customer interaction is to make sure they achieve their goals. I am not sure how but if you do this consistently, sales will almost always follow.

4) Distinctive competency: Figure out your unique unfair advantage and don't be afraid to use it. Be authentic with your strengths and your struggles. I feel like my customers know me. They know my strengths, they know my weaknesses. I have no hesitation starting a presentation to a large group by admitting I have an accent and telling them to have me repeat things if they are unable to follow them. I believe my accent is my unique advantage as it makes people take notice right away and they have to actually listen intently in order to follow along. I also have an MBA and understand the financial and marketing aspects of the business. I make sure I weave those aspects in the solutions I develop with my customers.

5) Persuasive: This might seem somewhat contradictory, because nobody wants to deal with a pushy sales person. I don't mean one should be persuasive about pushing one's product but I truly believe that to be successful one needs to be persuasive and persistent in finding a way to serve one's customers. If there is one thing that will make a sales person stand apart is her capacity to never give up. There is always a way to get things done and the successful sales people make it their job to find that way.
We might not always be in control of the path we take in life or what cards we are dealt, but I strongly believe if we are willing to keep an open mind, hustle, take some risks, and have some fun along the way, we might just surprise ourselves by loving that unexpected path. Frankly don't these unexpected twists and turns in life make it so much more interesting?
Calling all HuffPost superfans!
Sign up for membership to become a founding member and help shape HuffPost's next chapter