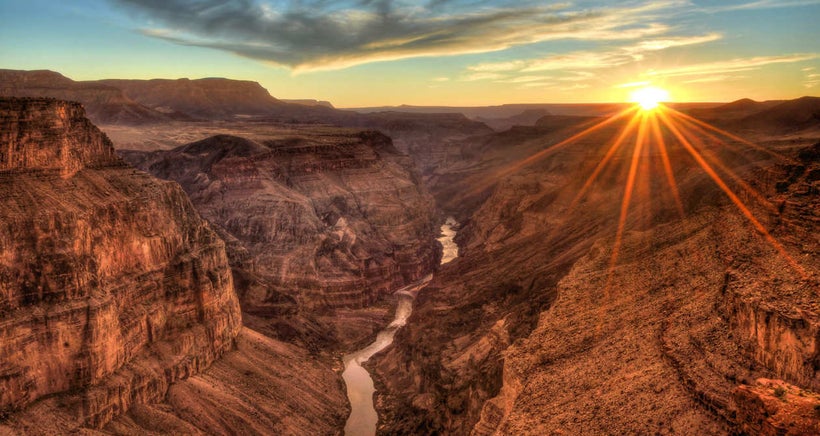 In the book Drucker on Marketing, author William Cohen has the title of this article as a title for a chapter. What a wonderful headline and tribute to Peter Drucker.
Marketing is like Human Resources in terms of being a respected function in business. Most executives don't put much value in either. However, the ones who do are leading some of the very best companies in corporate America. LinkedIn, USAA and Federal Express get high marks for Human Resources. They are also rewarded for their efforts with low turnover and happy, productive employees, and profits.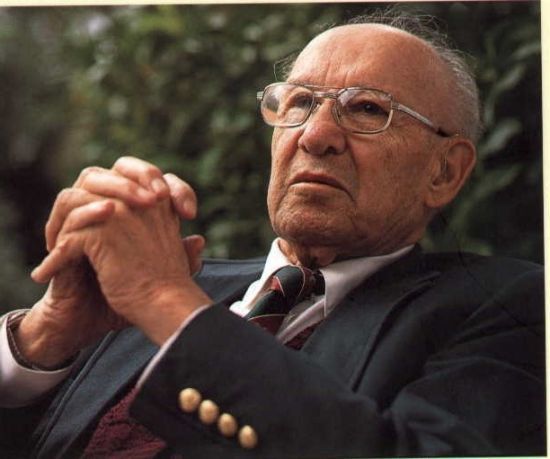 Marketing is much maligned as well. Drucker said 'the aim of marketing is to know and understand the customer so well the product or service fits him and sells itself."
What could be more important?
Apple, Nike and Geico get high marks for their Marketing. They are also leading companies in the sectors they perform in. And Apple, what can you say about a company whose recently reported $11 billion in profits on revenue of just under $53 billion?
In doing research for this I stumbled across this quote from Steve Tobak, management consultant. "Marketing is like sex--everyone thinks they're good at it."
And here is the rub. The executives who put little emphasis on Marketing don't understand it and assume they are good at it. In my experience many of these executives think Marketing is advertising. Advertising is a component of Marketing. Just think of how broad Drucker's comment is. Knowing the customer so well is an enormous task. It's the Kama Sutra of business and effects every function and component of a company.
I am a Chief Marketing Officer. As CMO, I often think about the customers and the markets the companies I have worked for serve. As a member of senior management, I look to my peers and try to get a view into the customer through the function they - manage. How is the customer interacting with support? Are we turning around tickets quickly? Is the product meeting and exceeding the needs of the customer? Or is it just performing as designed? (I heard this at a former employer and almost threw up). How about Finance? Are we billing correctly? Customers hate it when you bill incorrectly. It is sloppy and shows a lack of attention. Are we operating the service efficiently? When customers buy a service they expect it to work 100% of the time. Are we using the very best technology to meet our customers' needs? This one is interesting, I have been involved with companies who put their own technology needs ahead of the customer. That is a crucial error. The customers' needs always come first.
And I get to look at my own functions as well.
Do we understand our customers and how they are interacting with field sales? Inside sales? Are the business executives positioning our products and services correctly? Have they delivered the business case? Are they putting the customers' needs first? And lastly, Marketing. Do we understand the customer so well that sales is not a heavy function in the company? I often say the more sales people you have the more likely it is that your marketing sucks. Many senior executives and board members want a heavy sales function filled with producers. While this is dependent on what you are selling and how large the target market is, I vote for a smaller sales department. Do we understand the size of our market? What is our message to the market? Do prospects understand it? Do the people delivering it understand it?
It's a hell of a lot to think about.
Marketing done right means I am constantly sticking my nose in everyone else's business. Other executives don't like it when you are question how their functions are performing. Often they feel I am doing everything but what I am responsible for. Just sell, Chris. In my mind that is what I am doing, as well as the people on my team. If you are selling hard in enterprise technology you are doing something wrong. If you understand your customer you are simply telling the story of how your product and service will deliver on the expectations your prospects and customers have. At a high level it is really that simple. Of course developing the story is the hard part.
Over thirty years I have been at a number of companies. Some have understood Marketing and embraced it better than others. It's a tough function to run and job to perform. That is why most CMO's have an average tenure of about two years before they move on one way or the other. In my experience, the CEO who spends the time to understand that Marketing is a holistic function that sits on top of all others is the one who has a real shot at doing something good for his customers. The one who understands that Marketing and Human Resources are key components of his business has the unique opportunity to do something great for his customers.
Calling all HuffPost superfans!
Sign up for membership to become a founding member and help shape HuffPost's next chapter
This post was published on the now-closed HuffPost Contributor platform. Contributors control their own work and posted freely to our site. If you need to flag this entry as abusive,
send us an email
.