I was driving from Los Angeles to Austin, Texas, following the trailer that was moving the contents of my life -- 45 boxes that represented the material total of 71 years of my life on this plane -- to a new city half way across the country. I had hoped to do the driving during daylight hours, however, it was Murphy's Law that everything would go wrong with my moonlighting mover. It was too good to be true that I was going to have a smooth move on the cheap.
We got a late start, and by the time we got out of Los Angeles on the 10 Freeway, it was clear to me that we would never make El Paso by 11 pm. We were eight hours behind the 8-ball.
Saved By A Friend
You don't know how wonderful good friends can be until you really need them. We were headed toward Tucson when it dawned on me we needed to find a cheap motel to crash. I canceled the Super 8 in El Paso hours before. It was nearing midnight and we were all exhausted.
My friend called and asked where I was. "You'll never make El Paso. Push through the city limits and get a place in Benson. It's the next city." And then he proceeded to recommend four motels that were all visible on the city's main street. Problem solved!
The drive from Los Angeles to Austin is approximately 19 hours. Sleeping adds six more hours (you can't sleep much anyway) plus gas and restroom stops -- add another 45 minutes or about seven to eight extra hours. It's a slog no matter how you do it, but if you are pushing to get to Austin and unload boxes on Day 2 of travel because the AT&T guy is coming the next morning to hook up your cable and Internet, the possibility that you'll make that deadline decreases with each mile.
I was determined -- determined to move and to set the move up my way and get out of Dodge by January 26th. My mantra kicked in: Anything is possible at any age. Age is only a number. The real age of a body is the strength of the spine. I have a spine of steel and a mind like a one note samba.
Limping Along
In the dark terrain of the west Texas hill country, I felt like I was surrounded by a Tim Burton set design. It was scary, strange and a little ridiculous as I stepped outside myself and saw the adventurous 19 year-old girl I once was. "Hey, 19, Steely Dan," I said aloud. I suddenly felt my spine straighten, my energy ignite, my face move and my dry eyes blink.
Even though my moving plans seemed ill advised, even though I could have transported my car, even though I was slowly killing my mover and his girlfriend, I knew I could make this drive in two days. I knew I could arrive no later than 11:30 at night and move the contents of my life into my new apartment! An apartment that I had actually never seen!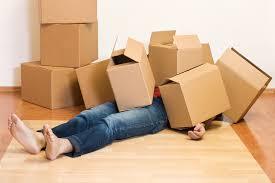 Infinite possibilities at any age.
The Support Group
It took a week and a half to settle in because good friends were there to help. Family was there to support. I had been visiting Austin for 2 ½ years previous to this move so I knew I loved the city on the outside. Although Austin's "Keep Austin Weird" slogan isn't quite accurate anymore, it's a city on the move in so many ways. It's a city with nuances, a city where music is king, dancing is high on the list of activities for all ages and possibilities abound. I even went to a Rotary club meeting in my third week and a Texas Women In Business group two days later. I'm teaching two yoga classes weekly in my apartment complex -- which, because of it's beauty and friendliness by definition feels like I'm living with greater possibilities.
Falling In Love
I'm in love and it isn't a man that is capturing my fancy and making me flirt and smile my way through the day. It's Austin! With it's new buildings, east side renovations, newly arrived millennials, incredible friendliness, new restaurants with food that makes statements, endless walks around the river and into the mountains and along trails cherished by hikers. Austin is an endless visual feast with so much to do that I shudder to think what would have happened to me if I had no imagination, no guts and no vision of how I wanted to live for the rest of my life.
Cheers to all the new people I have met from New York, Indiana, Chicago, Los Angeles, New Jersey and Austinites who chirp y'all with conviction. Cheers to those who have sold everything to live a life with possibilities at any age.
The truth is no one wants to move when you're getting older. It's a pain in the butt. It takes effort and courage and vision. But if you want possibilities, if you want to experience new and different things, if you want to create your life instead of just living it, if you want to fall in love, get in your covered wagon and find gold in them thar hills.