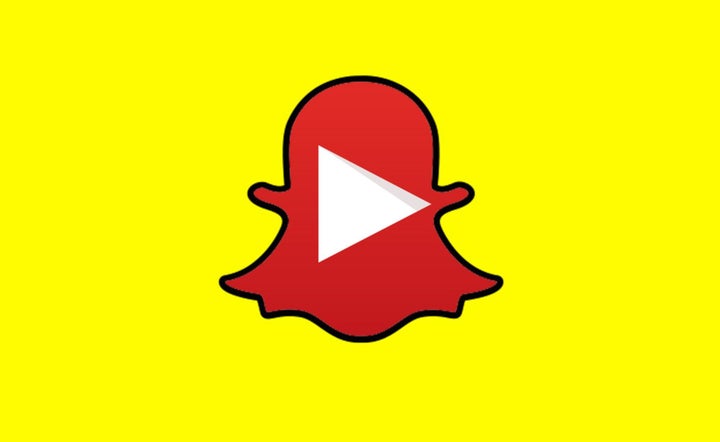 Snap is here to do everything that YouTube couldn't. The first thriving digital video community was monumental in opening the lane for entertainment online. Yet, all of their ambitions have or will soon fall short to another Snapchat milestone.
Snapchat is just as much of a digital entertainment hub as it is a social network. Snap's first baby captured the younger demographic by storm and after the IPO, many have prematurely questioned their longevity. Ironically enough, they're aligning to solidify their place as the next generation of video entertainment.
Just days ago it's been confirmed that Snap was able to secure Donna Ogier, Apple News's former media partnerships lead, to help with their Discover section. This power play was only one of Snap's most recent moves.
Just as YouTube was able to revolutionize digital video with a legacy community, Snapchat offers a new content model that will define entertainment for the younger, mobile demographic.
How Snapchat Built an Unrivaled Entertainment Model
Snapchat's core product at their inception was a network of user-generated video content. "Well.. is that the definition of a social network," is probably what you're thinking. True. But they were able to turn our content into their cash cow.
Snap enlisted an ad network that would slide seamlessly within these stories, monetizing off of the tv show that is you and your friends. Yet Discover, Snapchat's actual entertainment platform has brought an entirely new experience to news and even now scripted content all through a short-form video model.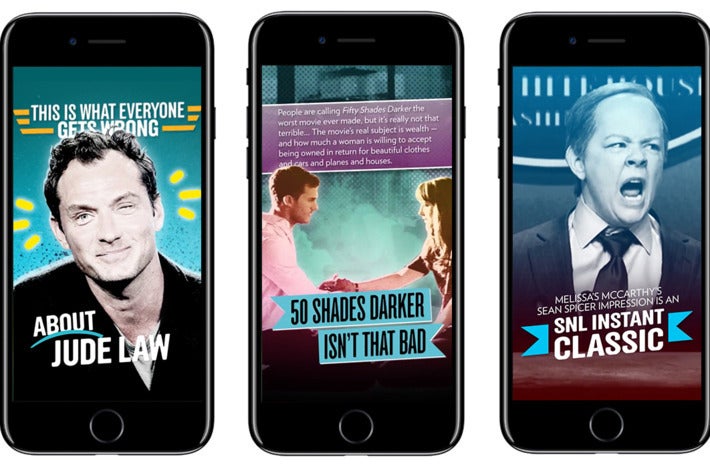 CNBC recently wrote that Snap paid nearly $60 million to its media partners, for context, they paid out just $10 million in 2015. In only the 2nd year of a structured ad revenue model, they're even beginning to secure licensing deals with certain publishers to lock in their segments for yearly contracts, in which case Snapchat would retain their full ad revenue.
What's more pivotal, as it pertains to the social media landscape, is that as video becomes a priority, as does original content. Snapchat has had a focus on original content and it's become a large part of their unique experience offering. They've been able to secure original content deals with Discover from Discovery, ABC, NBC and even the expected-rival, Turner.
Now 40 with channels, there aren't outlets with their own unique channels so they'll have to brand themselves with the experience and quality of the content they offer with the goal of resonating well with this younger, mobile-centric demographic.
Snapchat has essentially created television of the new era with a community of short-form content both on the local level as well as with nationally syndicated brands — in with both news and scripted entertainment. Whether you want to see your friends or your television crush, Snapchat's got it somewhere. They've created a model where publishers are rewarded for the most popular content, as the best rises to the top.
Former Apple News exec, Donna Ogier is joining an accomplished group, including former New York Post executive David Brinker and Nick Bell, the VP of Content, who will collectively lead their Discover platform.
With the blatant mimicking of innovation from competitors like Facebook and their portfolio companies, it's a true testament to Snapchat's prestige as far as social video. Though we may throw stones at their public offering, their place in history is undoubtedly solidified.