The wide expanses of orange poppies in Lake Elsinore are such a spectacle, they've been causing local traffic problems, city manager Grant Yates told the Press-Enterprise.
In the Anza-Borrego, the colors are more of a mix of purple and yellow. The Anza-Borrego Desert Natural History Association wrote Wednesday that the desert is experiencing a "rolling bloom" — meaning that different areas and types of flowers will bloom at different times. (You can find specific information on bloom times and locations on the ABDNHA website.)
If you want to see the flowers, morning is the best time, since some flowers close up during hotter daytime hours.
If you're not going to be making the trip anytime soon, you can still enjoy the gorgeous photos coming out of the deserts.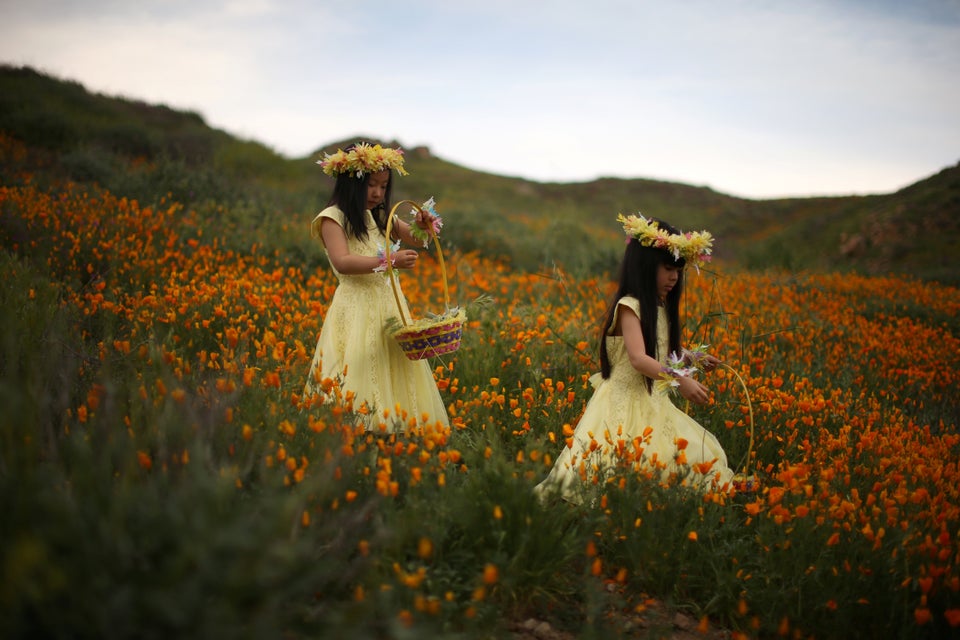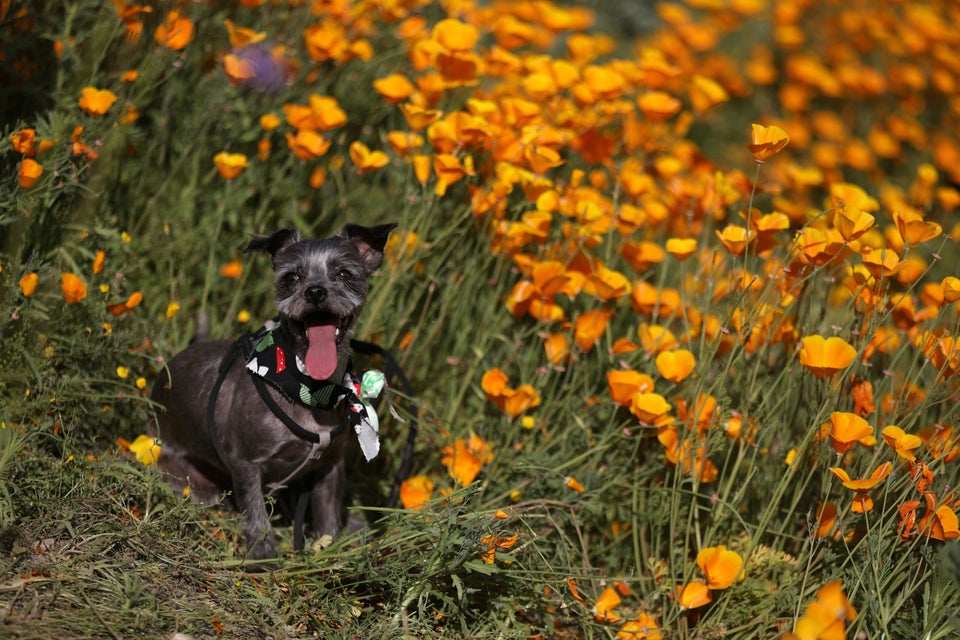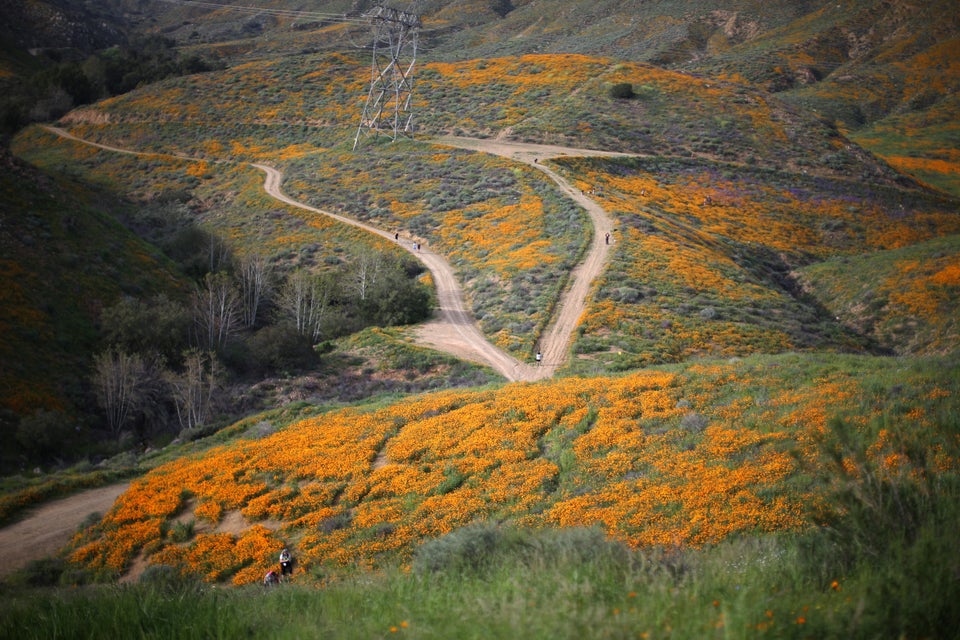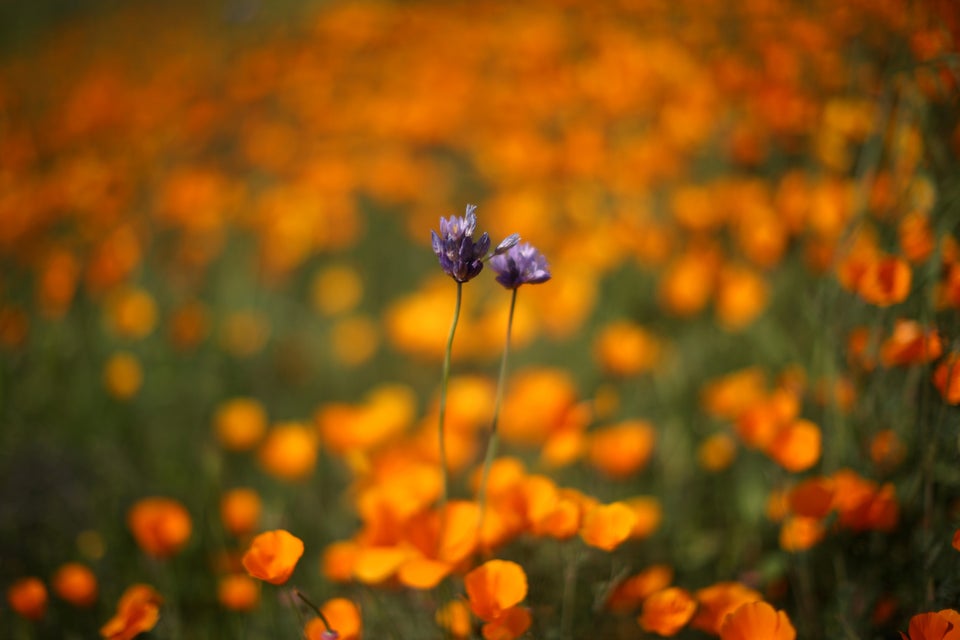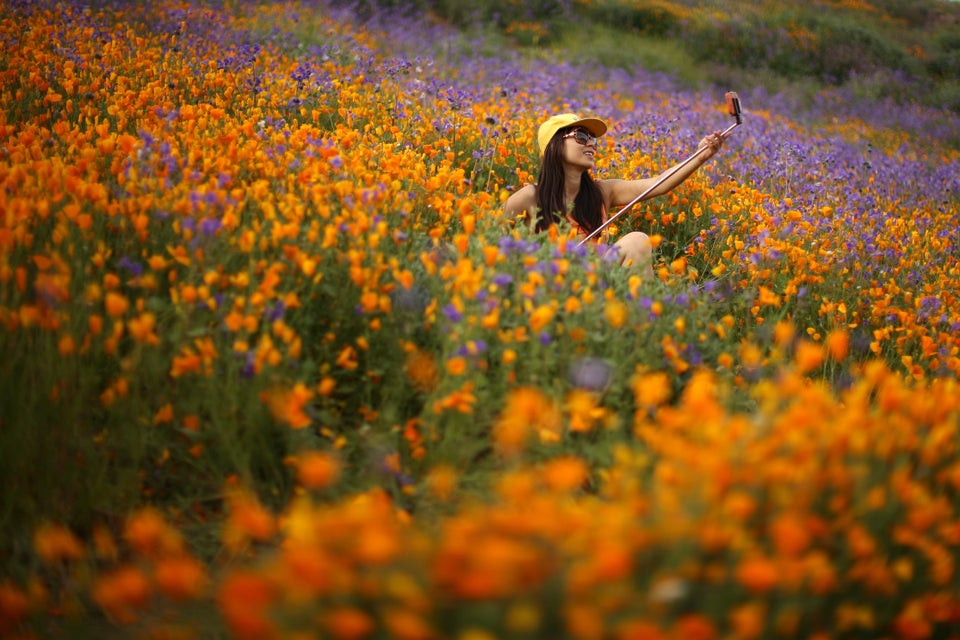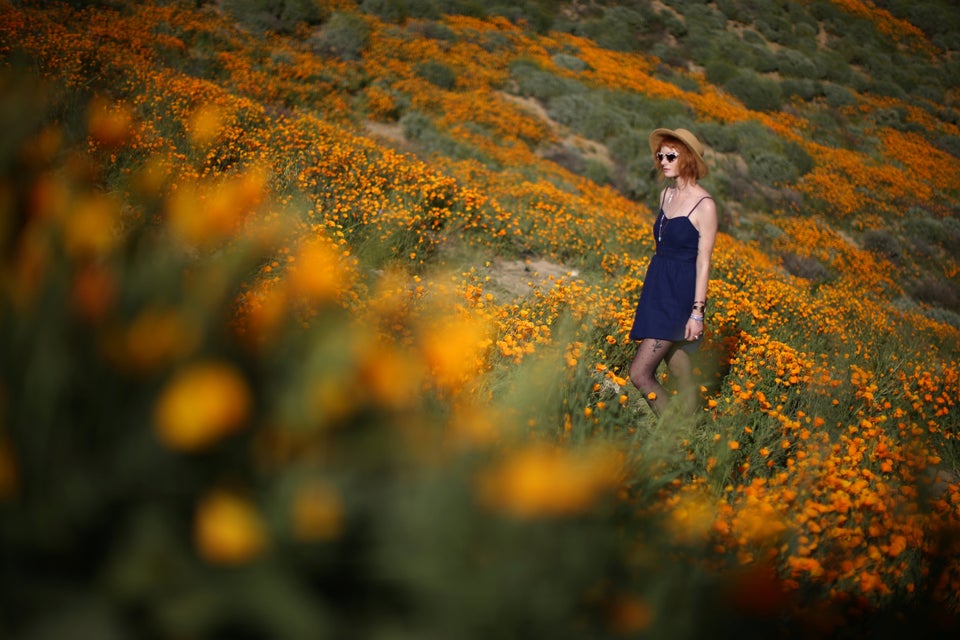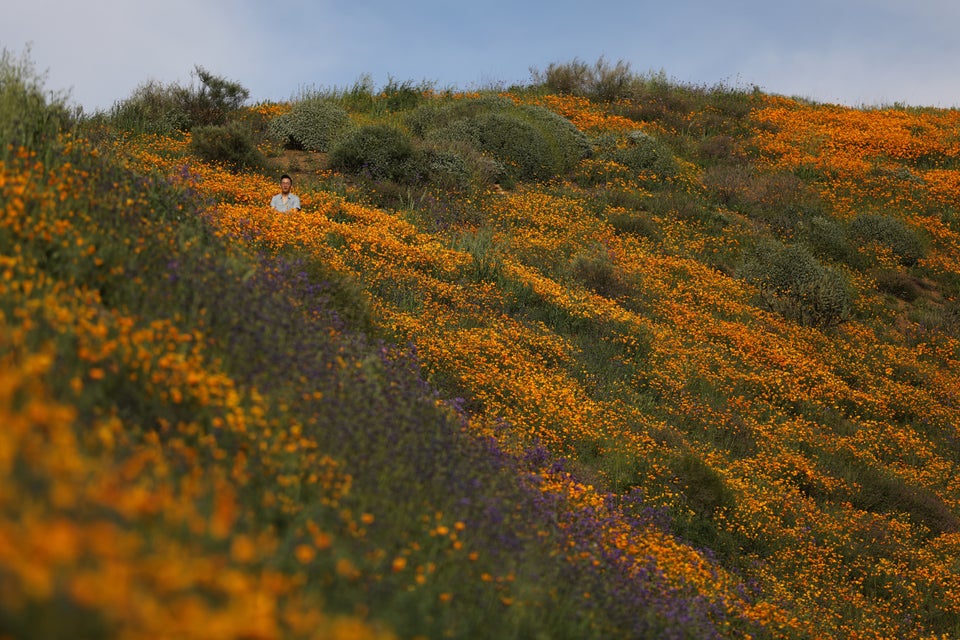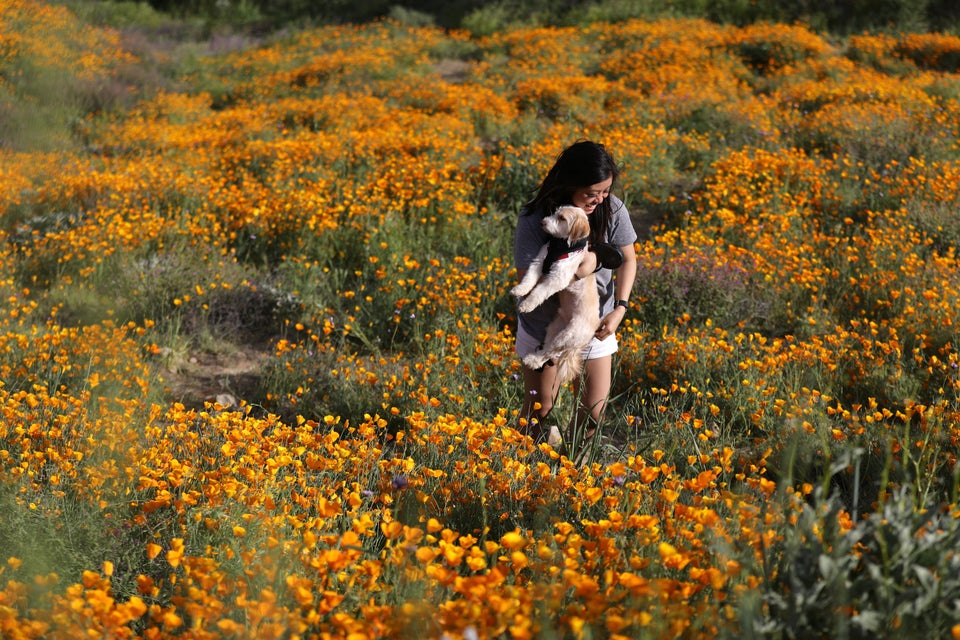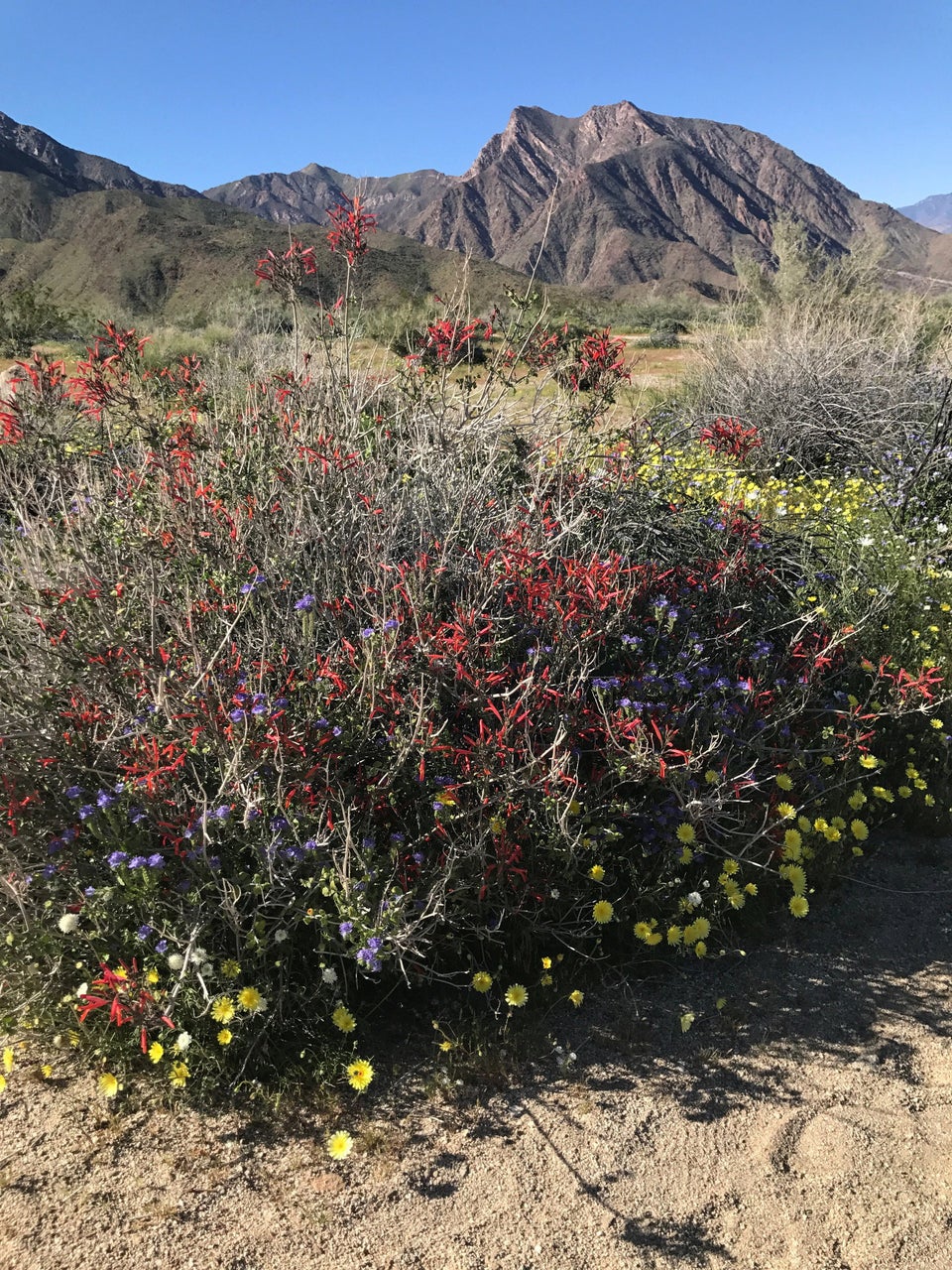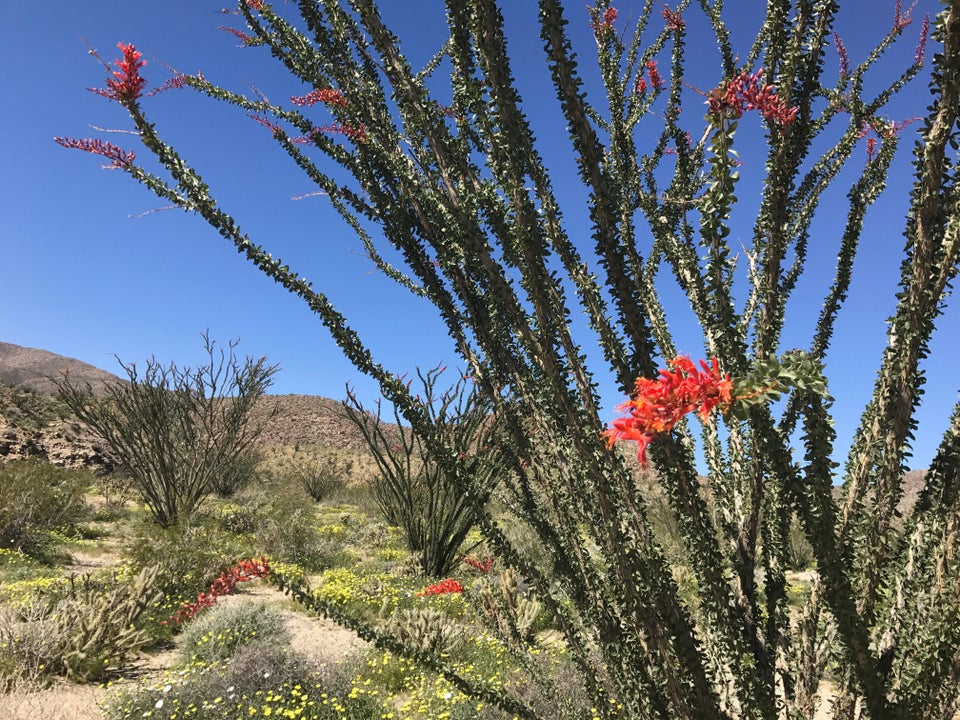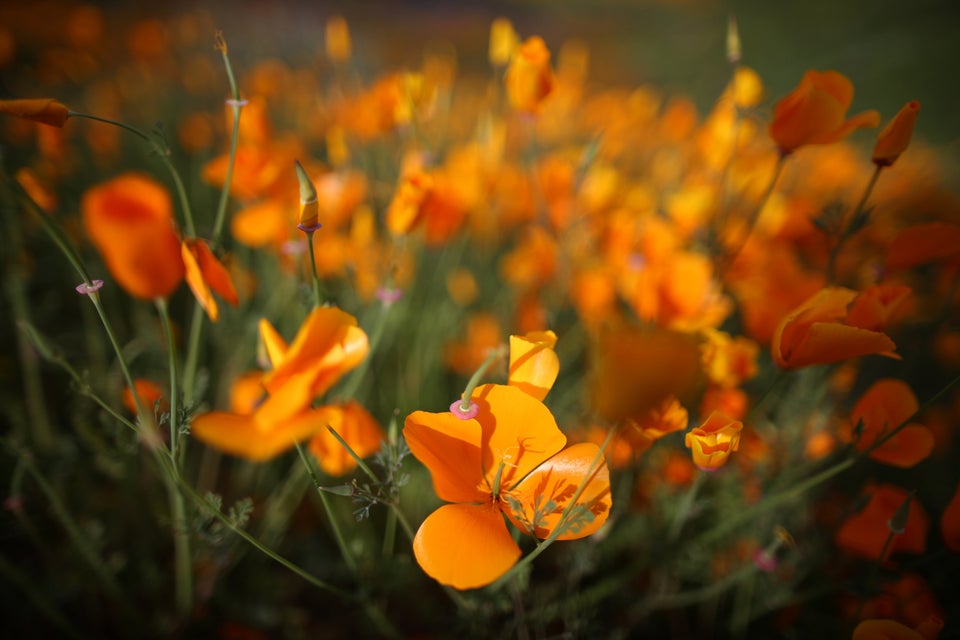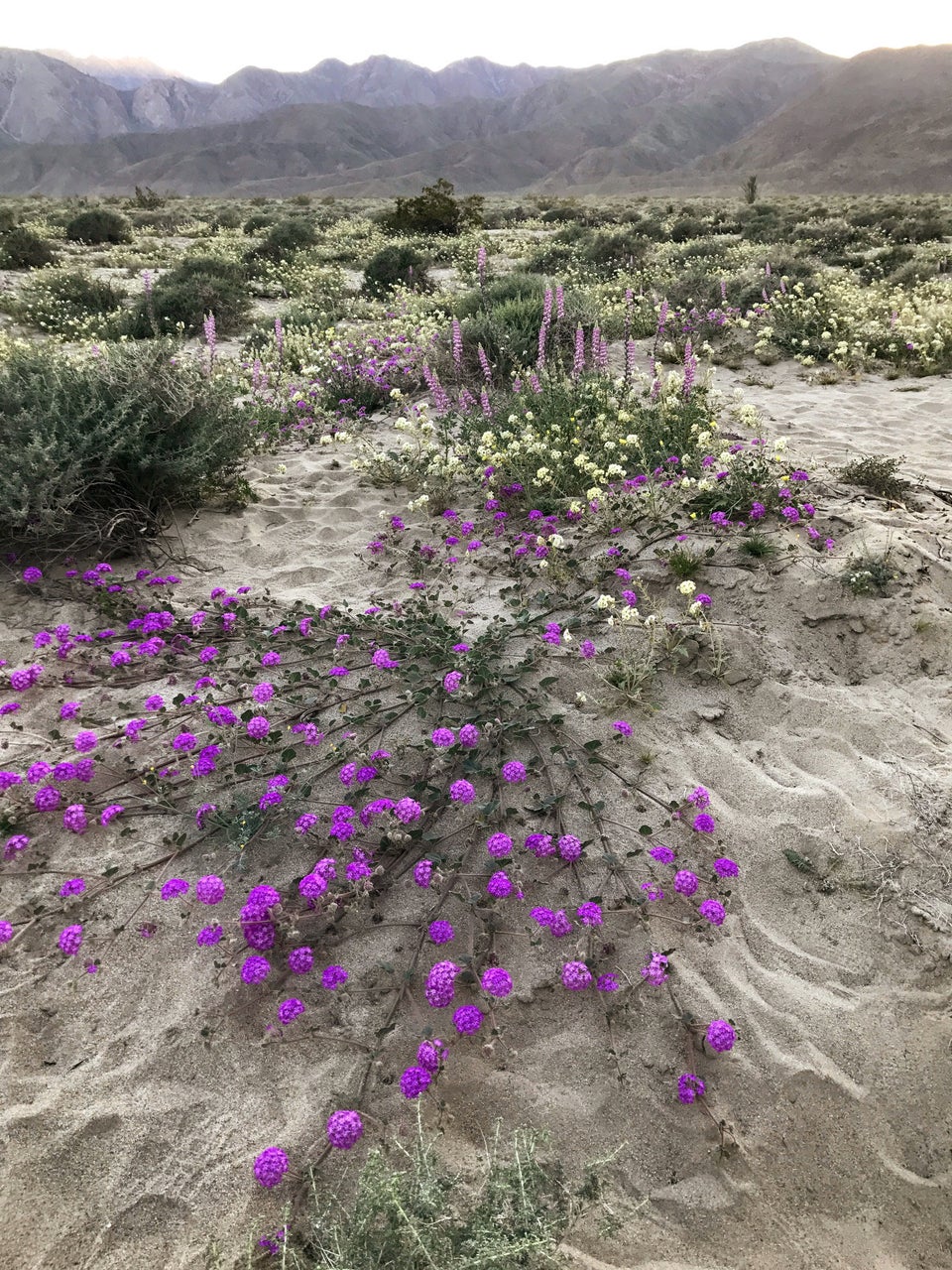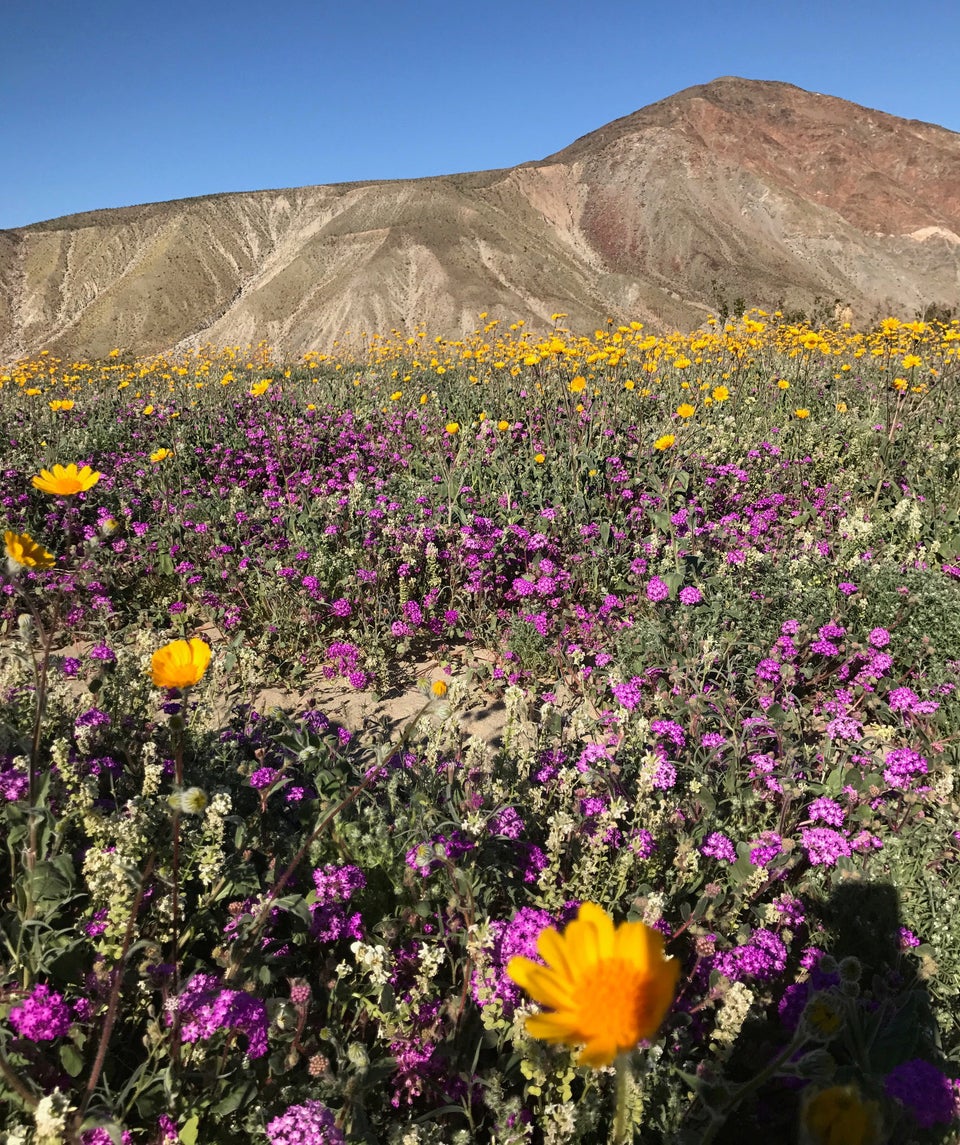 CORRECTION: A previous version of this article misidentified photos from the Lake Elsinore bloom as being from the Anza-Borrego Desert. The article has been updated to include photos and information about both blooms.
Before You Go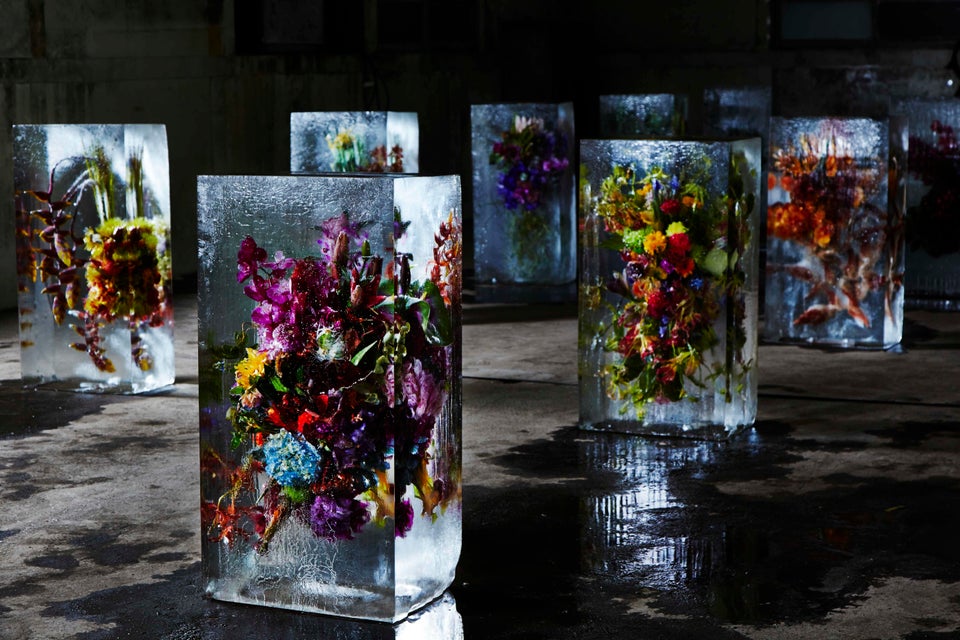 Iced Flowers