The holiday season is upon us... which at AOL/Huffington Post Media Group can only mean one thing: sweater time.
Yesterday Arianna continued her annual tradition of giving sweaters to the company. This year the challenge was bigger: getting sweaters not for several dozen employees, but for several thousand across multiple offices and cities.
But sure enough, members of the New York office arrived on Wednesday morning to find their cozy holiday gear wrapped up in beribboned boxes on their desks.
For the women it was soft, shawl-neck styles care of J. Crew; for the men, fine gauge v-necks from White & Warren, all in a variety of jewel tones.
Of course, since menswear-as-womenswear was such a major fashion trends of 2011, it came as no surprise that some swapping went on between the guys and the girls (the ladies in the men's v-necks achieved that perfectly slouchy "boyfriend" look).
Everyone pulled their sweaters on over whatever they were wearing and got together for a giant group photo.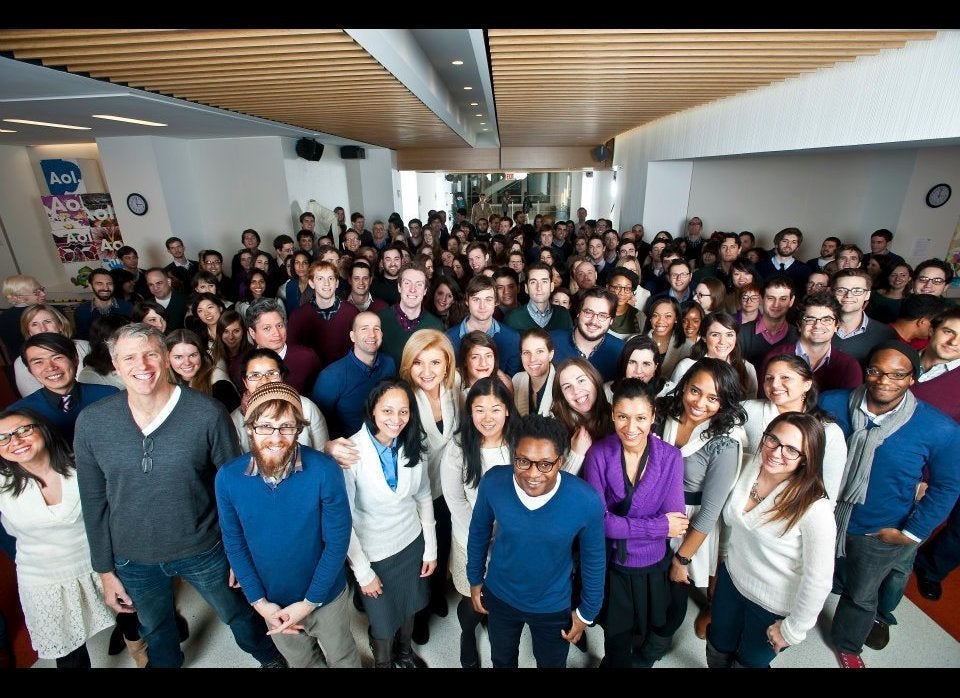 HuffPost Xmas Sweaters
Related