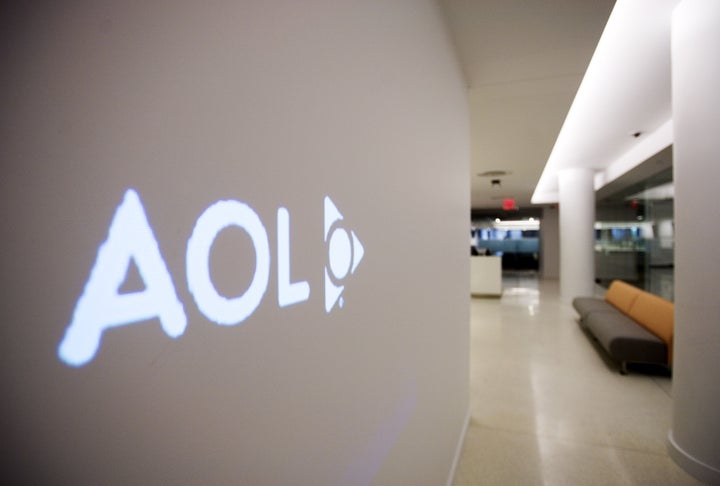 UPDATE: This post originally assumed that all of AOL's subscribers received dial-up. According to AOL's corporate communication office, there are various plans offered and dial-up is not included in all of them. However, AOL declined to say what percentage of subscribers did not receive dial-up.
Ken Auletta's big New Yorker piece on AOL (subscription only) this week revealed an interesting detail about the company's inner workings. According to Auletta, 80% of AOL's profits come from subscribers, and 75% of those subscribers are paying for something they don't actually need.
Auletta lays out how this works:
The company still gets eighty percent of its profits from subscribers, many of whom are older people who have cable or DSL service but don't realize that they need not pay an additional twenty-five dollars a month to get online and check their e-mail. "The dirty little secret," a former AOL executive says, "is that seventy-five percent of the people who subscribe to AOL's dial-up service don't need it."
So a full 60% of AOL's profits come from mostly older misinformed customers who don't realize that they don't need to subscribe to AOL to get online. Although the number of subscribers has sharply decreased from thirty-five million in 2002 to just over four million today, that is still a hefty number of confused people getting nothing for their money.
This may not be a scam, as Business Insider mistakenly suggested this morning, but it does seem to suggest that AOL could be doing more to keep their customers informed about the service they provide.
Business Insider also provides a helpful set of screen grabs to show customers exactly how to unsubscribe with the suggestions that the reader "Email This Post To Your Parents And Grandparents To Make Sure They Aren't Paying AOL When They Don't Have To."

Related
Popular in the Community