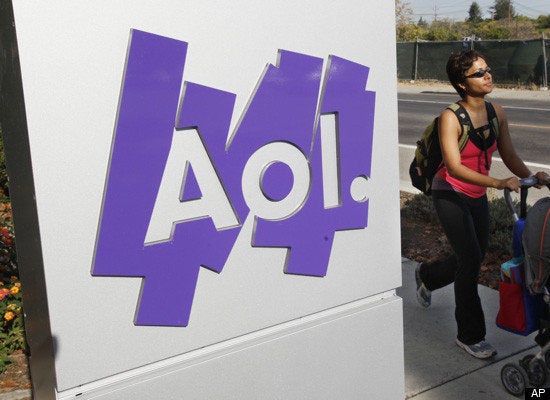 Content Aggregation, Curation, and Syndication are core to the vision
Ran Harnevo smiles when he tells you he isn't the "new" head of AOL Video, he's the first person to have that job. As he sees it -- it's a sign of the times that big web players see video as core to their future.
"The news is that there is an AOL video department" said Harnevo, speaking to a packed house of the New York Video Meetup at the Samsung Experience in the Time Warner Center.
The fact that one of the biggest companies out there believes in video. AOL is becoming a way more innovative company."
"There is no real video company right now on the web that is making more than half a billion dollars. YouTube is at five hundred million. I think that AOL has a great chance to scale and become a really powerful video company. They have a lot of traffic on their own, but it's billions of page views with a very limited video experience so far."
Looking at the web, he sees lots of folks chasing the "sexy" world of entertainment video, while the web's audience is looking for information. He sees a huge opportunity in premium ad dollars and premium content -- but in the nitchified web world, premium audiences are in nitches, not in mass audiences.
"The web is about niches. Its' about information", said Harnevo. "Health is not that sexy -- neither is food or home and garden. There's no unified experience, there's no curated library of premium content that people can consume. On the other hand, most of the sites out there are text."
And in taking on the new world of web video, AOL found a guy who had been diligently and steadily winning the key target verticals, one category at a time.
"The goal is to start shifting real dollars from TV to the web. Which we don't see enough. The biggest problem of the online video industry is supply. There are not enough views. People are looking at this as the next revolution and huge adoption -- if you compare the video views on the web to inventory that exists on TV, we're still a fraction."

Today his company, 5min Media, founded just 4 years ago in Tel Aviv, is number one in health, food, home, fashion, autos and travel the six biggest verticals for advertisers.
5min gathers professional quality content, and then provides syndication revenue to content creators. Harnevo says his goal is to be the "supply" side of supply and demand. "We basically aggregate a lot of content. 200,000 pieces of content. And it's all curated. It's Scripps, Hachette, Hearst, TBS, NBC, and a lot of web originals like Next New Networks and Revision 3."
By aggregating and curating niches, Harnevo says he can create quality audiences that will drive CPM's up, rather than commoditizing mass audiences that drive CPM's down.
"What we're trying right now at AOL is to create a market where you have the premium layer of good content on the home page and on the site and a huge audience extension with 5min, which is growing all the time. and through ad.com and really create a good marketplace for advertisers.

We are going to take the 5min library and our content partners live on every AOL page. We're live right now 18 sites. We have 50 to go. We're taking our videos and our semantic technology all across the web. 5min has the brand and the syndication play. Ad.com is a video network. We unified the AOL video unit."
5min began its relationship with AOL as a provider of syndicated video, but once AOL exec's saw the impact of 5min's library on traffic and conversions, an acquisition conversation moved along quickly. AOL bought 5min for a reported 65 million dollars, a meaningful return for the venture firms who'd put 13 million dollars in the company over the past four years.
Now that Harnevo is SVP of video -- he says job one is getting more content into the network. "We want content. One of the things that is critical for every big company is to have a have self-produced content, and aggregated content. We can't produce it all."
And he sees 5min's brand and publisher services as remaining core to what they do. He says sites need his brand of quality content. "If you go to most of the travel sites, most of the food sites, there's a very poor video experience with these sites. So we basically understood all the good content producers that don't find a good ROI on the web and aggregate them in a curated way." Getting quality content to publishers is core to Harveno's vision. And he says that companies that try to manufacture video at a low cost have the model wrong. You can't create all your own content with good economics. Harnevo: "There is only one company that is trying to produce all of its own content -- Demand Media. I think that the content quality that they produce is questionable. If you want to produce real good content, and not content for one hundred bucks, you need to aggregate."
Says Harnevo: "What we're trying to do is to create an ROI for content producers though distribution, and extend it through AOL so it's an opportunity to be on the home page. To be on the home pages of all their sites and to be in the 5min network."
So, given that this is largest video company sale in New York, how does Harnevo, from his spot at AOL, see the next chapter for video? "The big old companies didn't take video seriously so far. So I think there will be more acquisitions."
Calling all HuffPost superfans!
Sign up for membership to become a founding member and help shape HuffPost's next chapter