 "Our goal always is to use the most precise and accurate words so that the meaning is clear to any reader anywhere," Carrol said.
AP will also avoid sweeping labels like "undocumented" or "unauthorized" used by some in the news media who avoid the term "illegal immigrant."
"Except in direct quotes essential to the story, use illegal only to refer to an action, not a person: illegal immigration, but not illegal immigrant," the style guide update says. "Except in direct quotations, do not use the terms illegal alien, an illegal, illegals or undocumented."
Instead, the AP styleguide instructs reporters to specify how someone entered the country. Those brought to the country as minors "should not be described as having immigrated illegally," the guide says.
The NAHJ was later joined by the Applied Research Center and its publication ColorLines, which pressured the media to "Drop the I-Word," calling it a "racially charged slur used to dehumanize and discriminate against immigrants and people of color regardless of migratory status."
"It is clear and accurate; it gets its job done in two words that are easily understood," Sullivan wrote in October. "The same cannot be said of the most frequently suggested alternatives – 'unauthorized,' 'immigrants without legal status,' 'undocumented.'"
Vargas welcomed AP's decision to strike the term entirely.
The AP's new policy leaves the New York Times increasingly isolated. Several news organizations, particularly in television, have abandoned the term "illegal immigrant" -- an editorial decision likely prompted by networks' efforts to attract the growing U.S. Hispanic market. CNN, ABC News, and NBC News have all excised the term in recent years, according to ABC/Univision News. Fox News Latino, a digital property of the Fox News empire, uses the term "undocumented" to refer to those without legal immigration status.
The Huffington Post uses the term "undocumented immigrant" to refer to those without lawful immigration status.
UPDATED: The New York Times Public Editor Margaret Sullivan writes on her blog that the paper is also considering changing its stylebook. She writes:
The Times, for the past couple of months, has also been considering changes to its stylebook entry on this term and will probably announce them to staff members this week. (A stylebook is the definitive guide to usage, relied upon by writers and editors, for the purpose of consistency.)

From what I can gather, The Times's changes will not be nearly as sweeping as The A.P.'s.
This post was updated at 5:10 p.m. on Tuesday, April 2, 2013.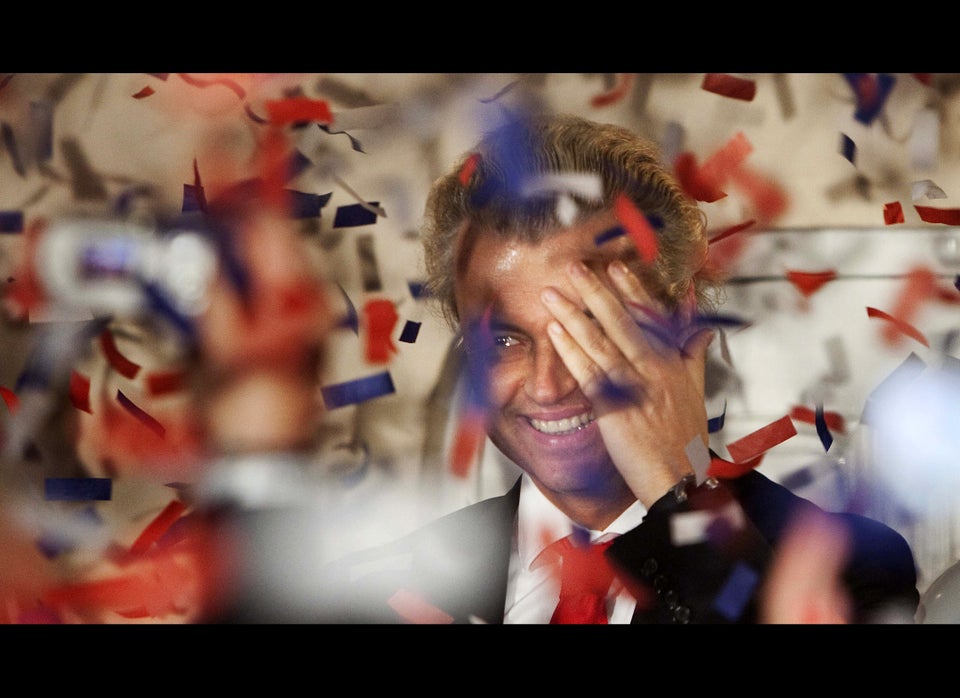 Anti- And Pro-Immigrant Politics Around The World
Popular in the Community