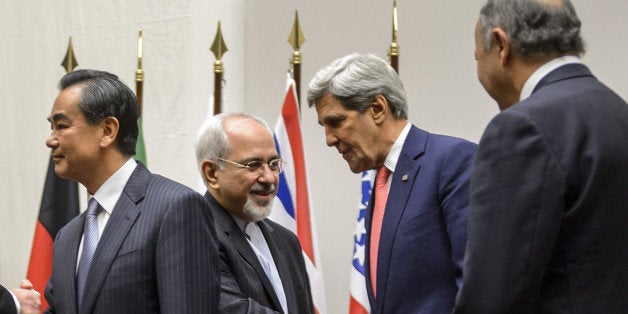 Multiple news outlets held off on reporting the news of secret talks between the United States and Iran, it was revealed on Sunday.
After news broke of a nuclear deal between Iran and the West on Saturday night, the Associated Press and Al-Monitor both disclosed that the US and Iran had been engaged in unannounced negotiations since at least March.
The AP then revealed that it had known something about the talks for about that long, but did not feel it had nailed down the story enough to report it:
The AP was tipped to the first U.S.-Iranian meeting in March shortly after it occurred, but the White House and State Department disputed elements of the account and the AP could not confirm the meeting. The AP learned of further indications of secret diplomacy in the fall and pressed the White House and other officials further. As the Geneva talks between the P5+1 and Iran appeared to be reaching their conclusion, senior administration officials confirmed to the AP the details of the extensive outreach.
Paul Colford, director of media relations for the AP, told The Huffington Post that the wire service had sought "the kind of confirmation that we obviously received over the weekend" before publishing its story.
"We had to meet our own standards," AP Washington Bureau Chief Sally Buzbee told HuffPost.
Al-Monitor wrote that it had learned of the secret diplomacy earlier in November, but had "agreed to hold the story at the administration's request until the conclusion of the third round of nuclear talks that ended here in a breakthrough tonight."
Al-Monitor's Laura Rozen tweeted that the AP had also agreed to hold the story until a deal was reached, something reporters from the AP did not confirm.
Holding a story at the request of government is, of course, nothing new. Recently, the New York Times and Washington Post did not report the location of a secret drone base in Saudi Arabia for over a year. The Times and other outlets were also involved in a dispute with McClatchy over whether or not to publish details about an intercepted al Qaeda communication.
Note: This article originally said that Al-Monitor had learned of the talks in June, but it learned of them this month. The post and headline have been corrected.