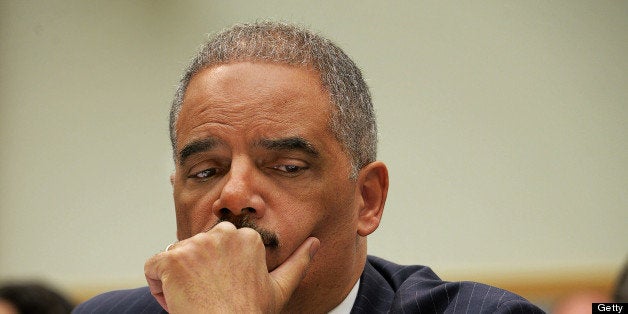 The Justice Department's secret investigation of the Associated Press horrified the journalism world and received intensive news coverage. Yet, according to a new study, Americans aren't very interested, though most of them disapprove of the Justice Department's actions.
The Pew Research Center released a poll on Tuesday that showed the public was following the AP story less than the controversies over the IRS or Benghazi. While 26 percent said they were tracking the IRS closely, and 25 percent said the same for Benghazi, just 16 percent said the same of the AP.
Broadly speaking, Pew said, "public interest in a trio of controversies connected to the Obama administration has been limited."
Even so, the study also showed a plurality of people disapproving of the Justice Department's actions, by a margin of 44 to 36 percent. (20 percent had no opinion.) Among people following the story closely, 55 percent disapproved.
There was a sharp political split in the response; Democrats narrowly supported the DOJ, whereas Republicans backed the AP: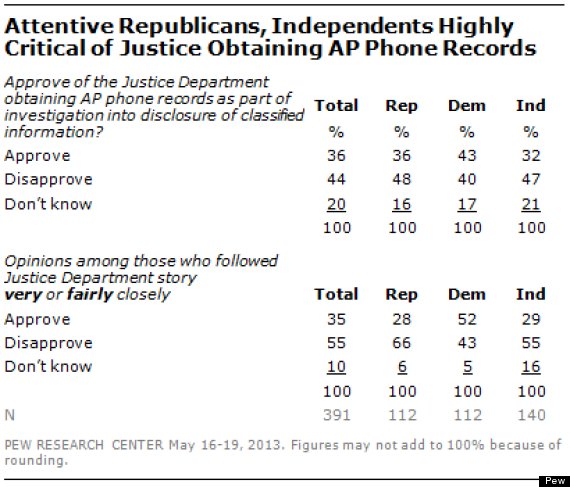 Before You Go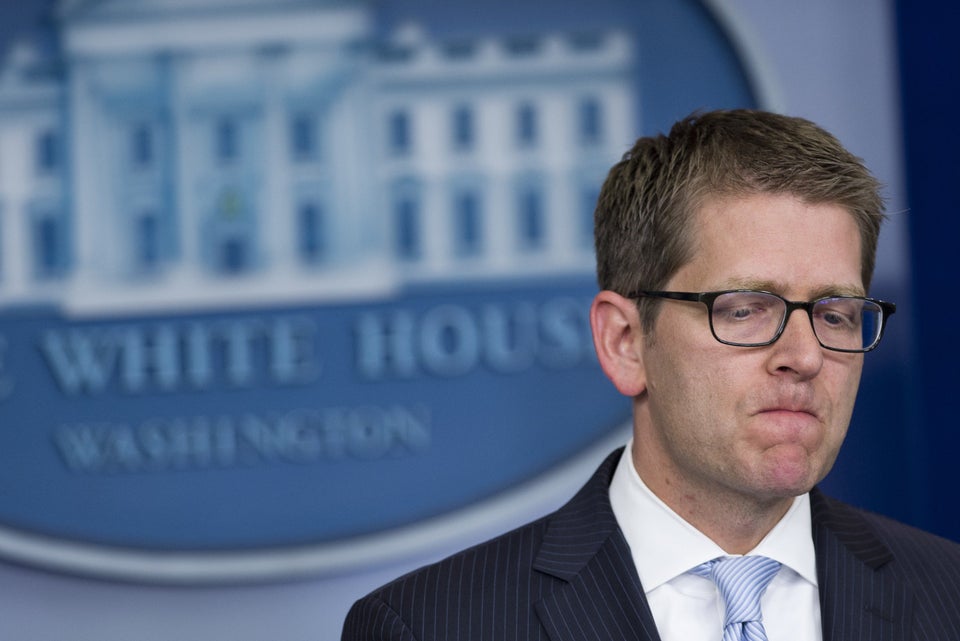 Jay Carney And Eric Holder vs. The Media
Popular in the Community