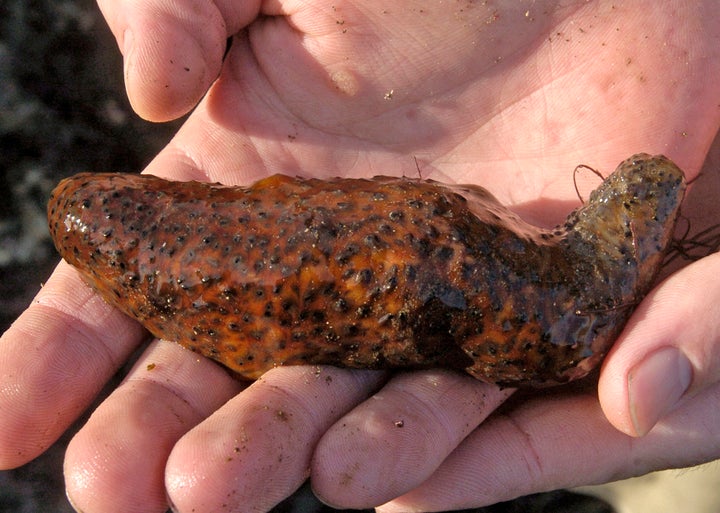 LOS ANGELES (AP) — Wildlife traffickers pleaded guilty this week in federal court in California to illegally importing endangered sea cucumbers — which are prized in China for food and medicine and as a reputed aphrodisiac — from Mexico.
Zunyu Zhao and Xionwei Xiao were charged with conspiracy and illegal importation of brown sea cucumbers worth over $10,000 from 2017 to 2019 and are scheduled to be sentenced in September and November, respectively.
Prosecutors haven't said where in the ocean the sea cucumbers were obtained. But the defendants were allegedly found with the smuggled bottom-feeders as they crossed from Mexico into the U.S. at Calexico. Zhao and Xiao agreed to pay restitution to the Mexican government's environmental protection agency. They could get up to 25 years in prison.
Attorneys for Zhao and Xiao did not respond to requests for comment.
After seizing the sea cucumbers at the border, investigators found text messages and images sent between Zhao and Xiao about the transactions. The sea cucumbers are being held as evidence by the California Department of Fish and Wildlife.
"This office is committed to upholding the twin pillars of marine biodiversity and conservation," acting U.S. Attorney Andrew R. Haden said in a statement. "Criminals considering poaching protected species should be aware that this office will diligently investigate, thoroughly prosecute, and seek restitution no matter the species."
Sea cucumbers are in the same family as sea stars and sea urchins and can measure up to 7 feet. Brown sea cucumbers have a smooth body dotted by warts and can grow to 2 feet.
The animals operate as a vacuum on the sea floor, breaking down particles that become part of the ocean's nutrient cycle, said Gordon Hendler, Museum of Natural History in Los Angeles curator of echinoderms.
Prosecutors haven't said where the cucumbers were headed. But a thriving black market frequently gets them to China, where they are a delicacy. They are traditionally served dried or fresh and often braised with fish, vegetables and traditional sauces. They are also sought to treat join pain, prevent cancer and serve as anti-inflammatories — medical uses sometimes validated by science. They're also considered an aphrodisiac.
But the brown sea cucumber — Isostichopus fuscus — is overfished, and that's cause for regulations around their harvest.
Harvesting sea cucumbers is permitted in the United States and many parts of the world, but in limited quantities and only during high season. Defendants Zhao and Xiao did not have appropriate permits and documentation, according to Kelly Thornton, spokesperson for the U.S. attorney's office.
In 2017, a father-son partnership smuggled more than $17 million worth of sea cucumbers from Mexico's Yucatan Peninsula to the United States and exported them to Asia. From 2015 to 2020, the Sri Lankan Navy and the Indian Coast Guard made over 500 arrests associated with $2.84 million in sea cucumber thefts. And in a pending case, a defendant illegally trafficked sea cucumbers along with sea horses and totatoba fish bellies in Chula Vista, California, from 2016 to 2021.
"One of the highest priorities of the U.S. Fish and Wildlife Service Office of Law Enforcement is to investigate individuals involved in the unlawful commercial trafficking and smuggling of wildlife here and around the world," said Manisa Kung, an agent for the service.
Support HuffPost
The Stakes Have Never Been Higher
Related
Before You Go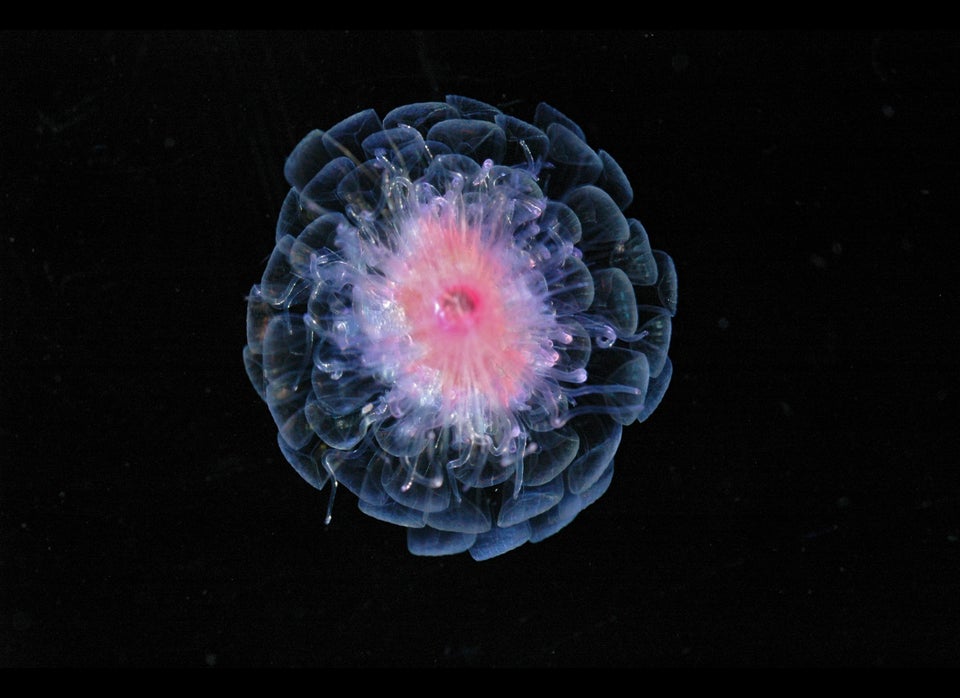 Most Bizarre Deep-Sea Creatures
Popular in the Community