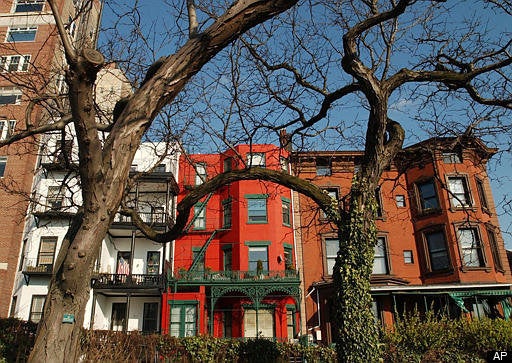 The best time to sign a lease may have just passed, as the apartment rental market has strengthened, Bloomberg reports. Good news for landlords, bad news for tenants.
Vacancies in U.S. apartments declined in the third quarter, which ended last Thursday, for the first significant yearly drop since 2007, says Bloomberg, citing data from Reis Inc. The vacancy rate fell to 7.2 percent from 7.9 percent a year earlier. The national vacancy rate hasn't been this low since the fourth quarter of 2008, when it was 6.7 percent, according to Bloomberg.
But landlords, and especially developers, shouldn't be too optimistic. Americans are slow to move into new apartment developments, which had an average vacancy rate of 60 percent in the third quarter, according Bloomberg notes. 90 percent of the increase in occupied apartments came from previously existing units.
The move to rentals came as foreclosures reached an all-time high. August saw more Americans lose their homes to foreclosure than in any other month on record, as banks repossessed 25 percent more properties that month than in August of the previous year. More recently, foreclosure proceedings across the nation have been tarnished with doubt, as GMAC, JPMorgan Chase and Bank of America all admitted they didn't properly review all foreclosure documents. As HuffPost's Arthur Delaney reports, House Speaker Nancy Pelosi called Tuesday for an investigation into foreclosure fraud.
The rental rally, moreover, could actually be an indicator of a weak housing recovery, as consumers abandon permanent homes.
Popular in the Community