We've seen converted homes that had one time been factories, boats and even buses, although we've never seen a decommissioned bridge turned into residences. But that's exactly what Samuel Nageotte Architects proposed for a design competition last year, according to Architizer, and we think the concept is pretty amazing.
This huge abandoned viaduct in the Salerno-Reggio area of Calabria had been left in ruins, but these visionaries had better plans for it. Their idea, called Solar Park South, uses the bridge as framework and includes three levels of public community spaces across the deck and vertically stacked apartments along the supportive piers to the ground below. They also proposed that the village would be self-sustained because it would be fueled by collected rainwater and heated by nearby stratovolcano, Mt. Etna. Seems like they've thought of it all.
On top of all that, the renderings are absolutely jaw-dropping: These potential homeowners would each have breathtaking views of Southern Italy.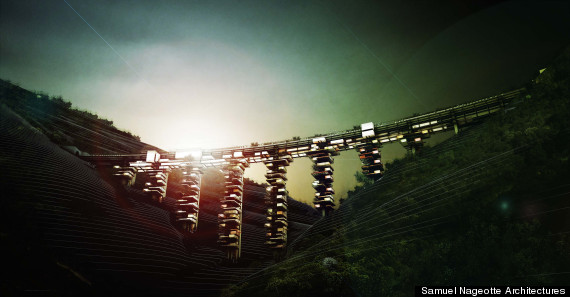 See more images of the project here: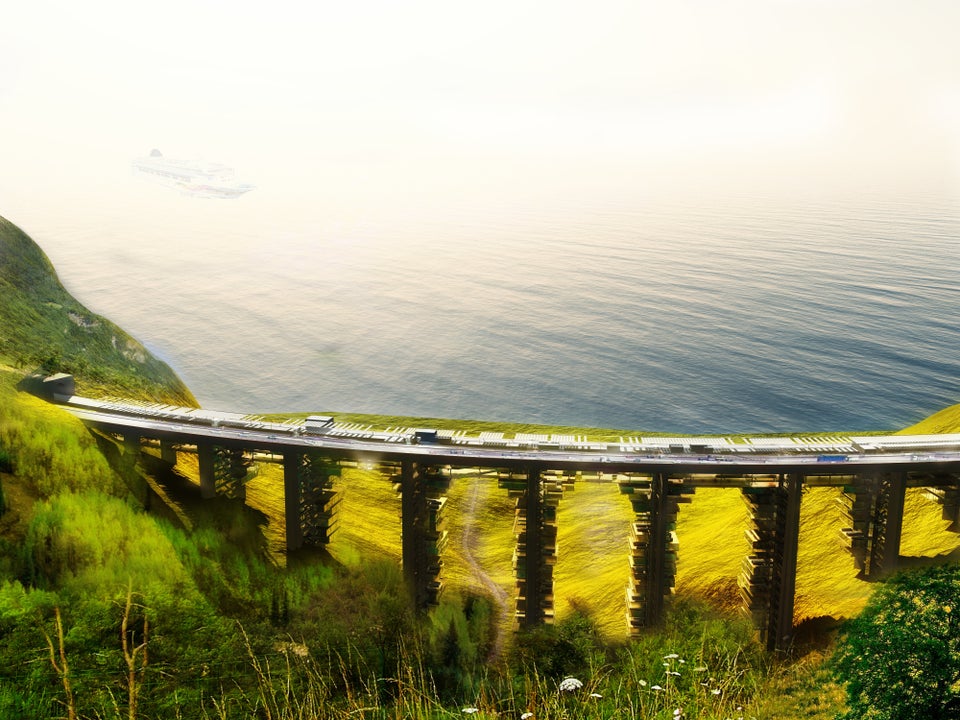 Unbelievable Apartments On Italian Bridge