 "That's one small step for a man, one giant leap for mankind."
The Saturn V rocket carrying the Apollo 11 crew had blasted off from Florida about 109 hours earlier.
The two men, along with Command Module Pilot Michael Collins, splashed down safely in the Pacific Ocean on July 24, 1969.
First, I believe that this nation should commit itself to achieving the goal, before this decade is out, of landing a man on the moon and returning him safely to the earth. No single space project in this period will be more impressive to mankind, or more important for the long-range exploration of space; and none will be so difficult or expensive to accomplish.
LOOK: Pictures from Apollo 11:
Related
Before You Go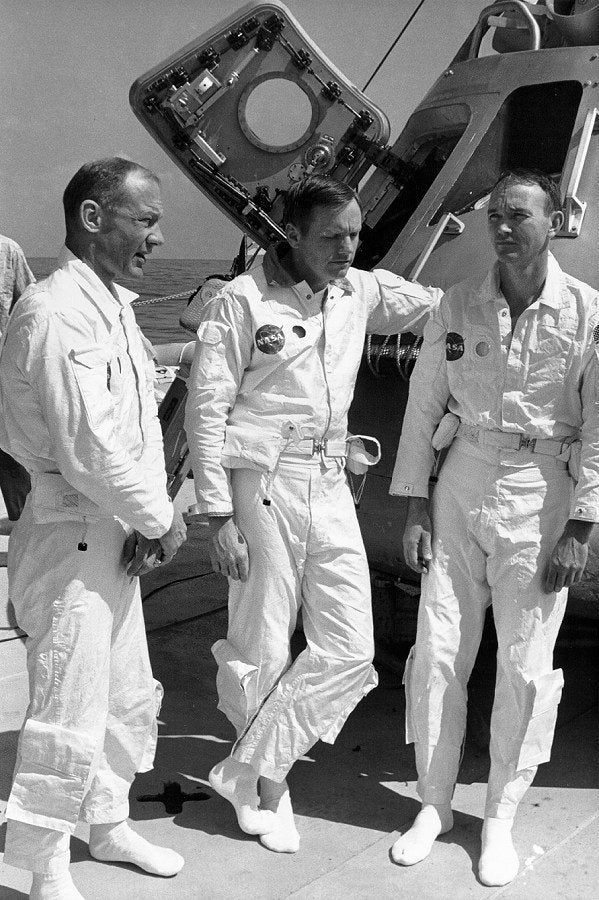 Apollo 11 Mission Photos
Popular in the Community