Every day, we walk in the very places where history was made years ago. Sometimes that location is marked by a plaque or a statue, but other times we walk in the very same places where the footsteps of iconic men and women changed the world without even knowing it.
In honor of Black History Month, The Huffington Post created these images of iconic locations and what they looked like then and now.
Once the home of the Brooklyn Dodgers and stomping grounds of Jackie Robinson, Ebbets Field was located at the corner of Bedford Avenue and Montgomery St. in what is now the Crown Heights neighborhood of Brooklyn. The stadium, which was built by architect Charles Ebbets, opened on April 9, 1913. The Dodgers played there for 44 years until they moved to Los Angeles after the 1957 season. Today, there is a housing complex in the place where the baseball park once stood, situated between Medgar Evers College and The Jackie Robinson School.
Credit: Ray Waters/NY Daily News Archive via Getty Images ; Wendy George
Apollo Theater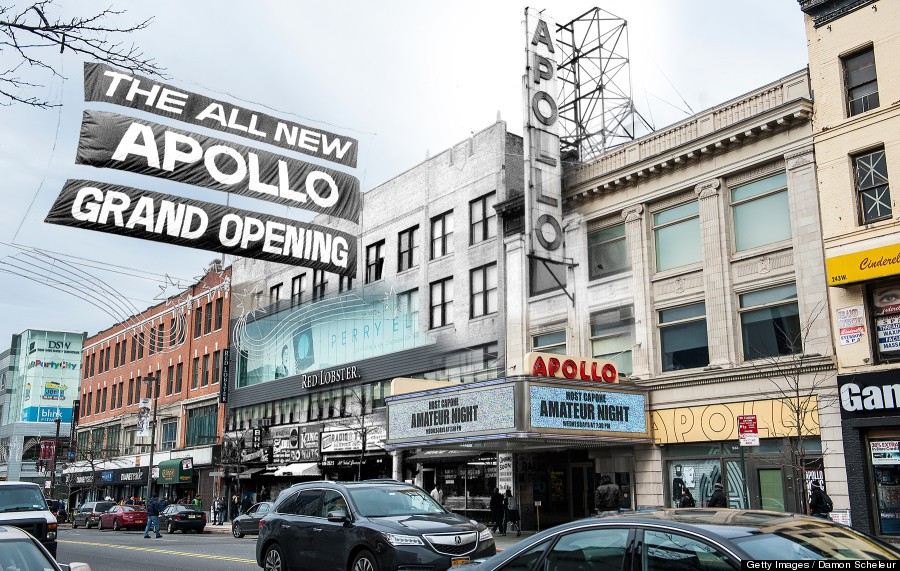 Credit: NY Daily News via Getty Images ; Damon Dahlen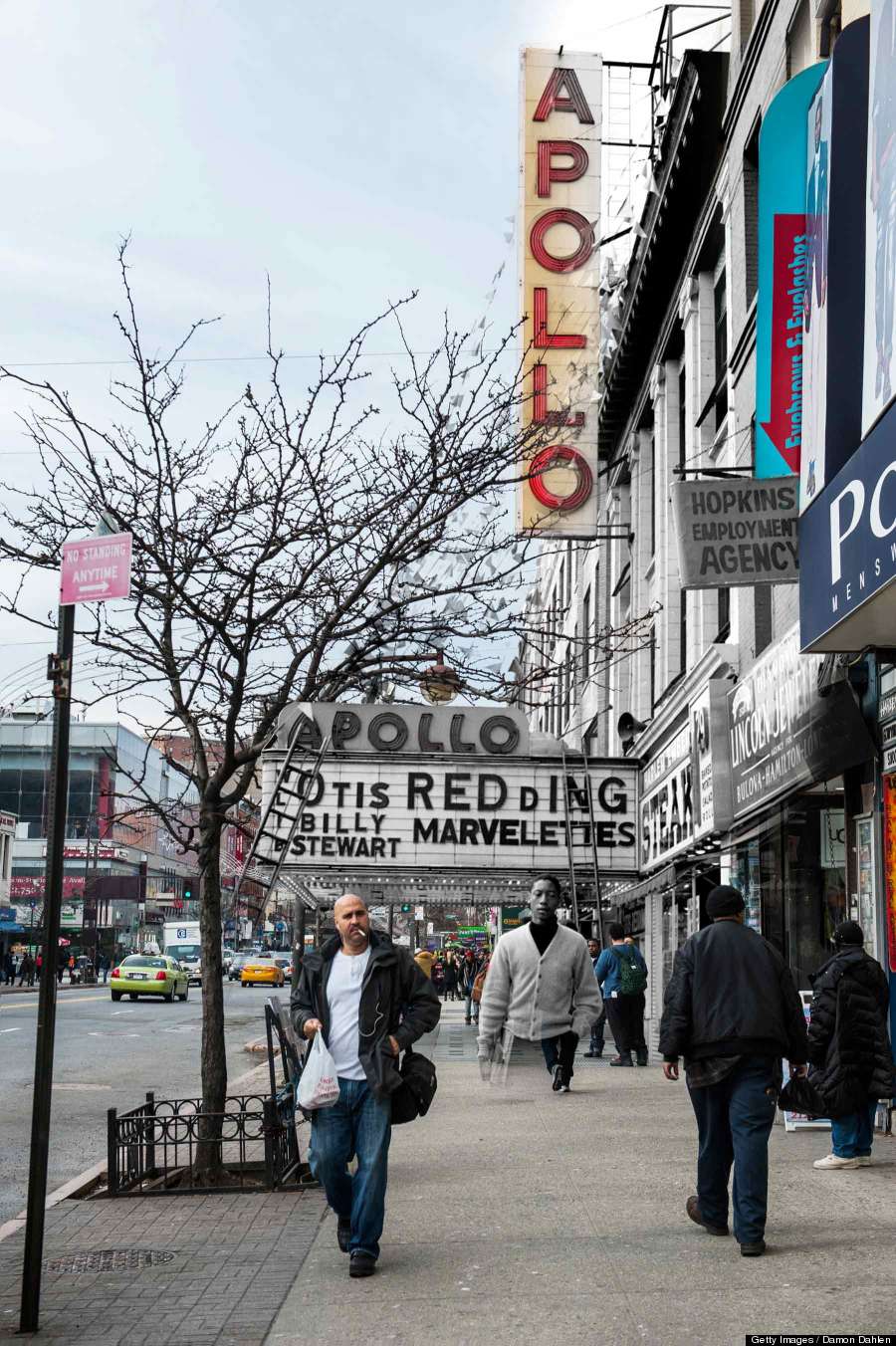 Located at 253 W. 125th Street in Harlem, the Apollo Theater is a pillar of rich history in a community that has been a hub for black achievement and creativity for decades. Although it originally opened under a different name in 1914, black people were not allowed in the theater until new management took over the establishment in 1934. The theater catapulted the careers of a number of major black entertainers. Today it sits between a GameStop and a Red Lobster and continues to be the host venue for major events.
Credit: New York Daily News Archive via Getty Images ; Damon Dahlen
Cotton Club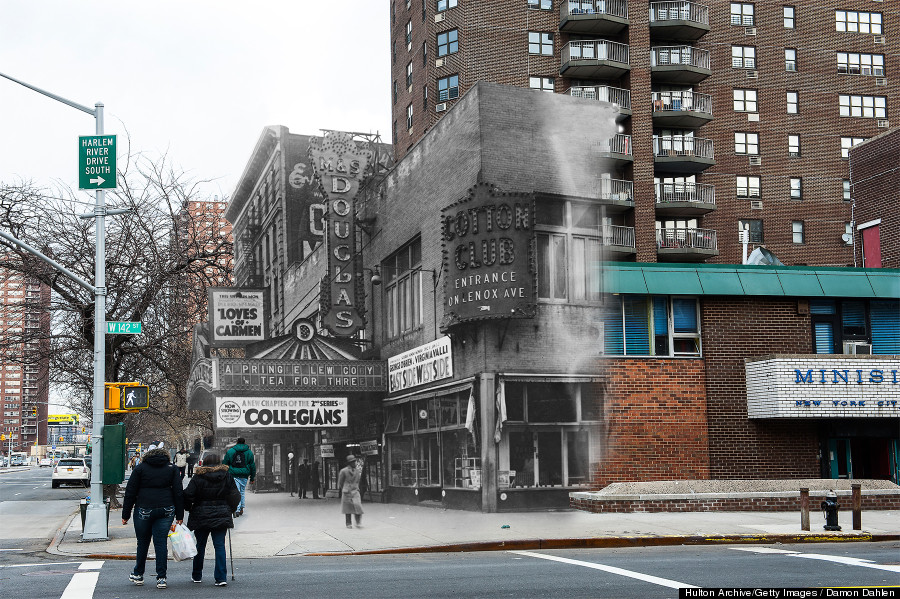 The famed New York City club is credited for launching the career of greats like Duke Ellington, Lena Horne, Ella Fitzgerald, Nat King Cole and Louis Armstrong. The club was originally located at the corner of Lenox Avenue and W. 142nd St. in Harlem. It hosted an audience that often included New York's high society and performances by the most prominent jazz musicians of the day. After the 1935 race riots in Harlem, the area was considered unsafe for whites -- who comprised the majority of the Cotton Club's clientele -- and the club was forced to close in February 1936. It reopened in September 1936 downtown on 200 W. 48th St. Today a community center called the MiniSink Townhouse sits on the corner where the jazz club once stood.
Credit: Hulton Archive/Getty Images ; Damon Dahlen
Langston Hughes' home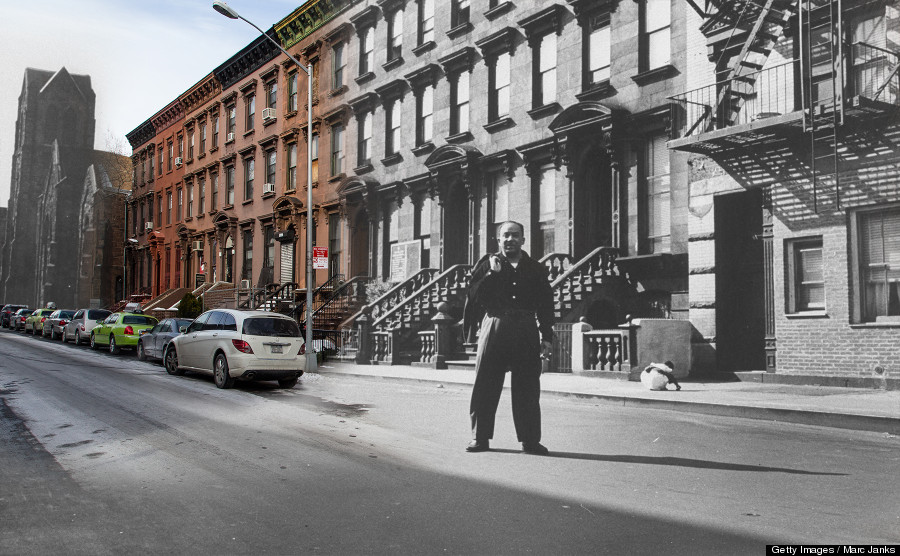 Located at 20 E. 127th St., the home of writer and poet Langston Hughes was listed in the National Register of Historic Places in 1982. Hughes spent the last 20 years of his life in the five-bedroom brownstone. The house reportedly went on sale in 2011, and was originally listed for $1.2 million, but the price was dropped to $1 million.
Credit: Robert W. Kelley//Time Life Pictures/Getty Images ; Marc Janks
Lenox Lounge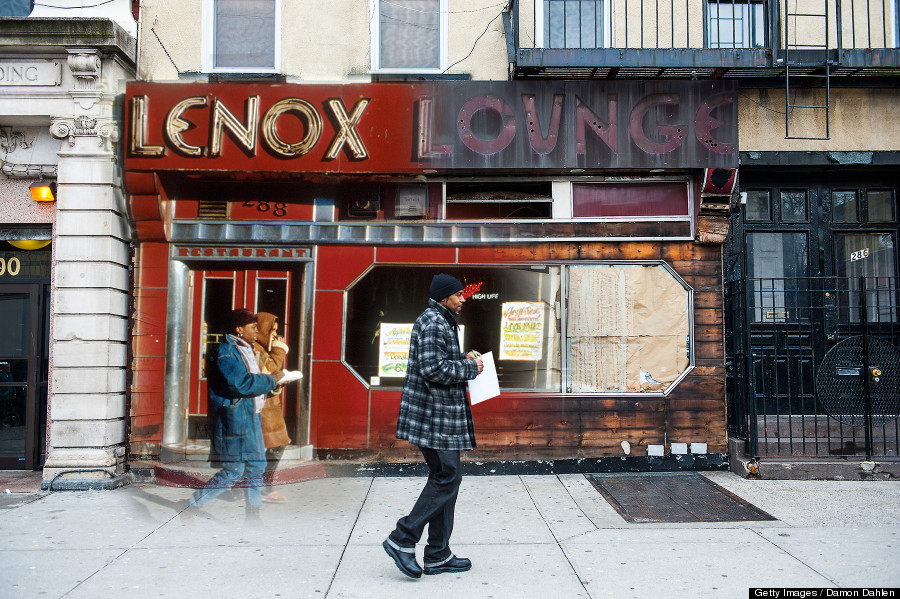 The historic Harlem jazz club Lenox Lounge, located at 288 Lenox Ave. in New York's East Harlem neighborhood, not only hosted legendary entertainers like Miles Davis and Frank Sinatra, it was also the venue where Langston Hughes narrated "The Story of Jazz", Alex Haley interviewed Malcolm X for his biography, and where culture-shaping authors James Baldwin, Zora Neale Hurston, and Ralph Ellison became regulars. Founded in 1939, the bar passed through several different management hands and eventually closed in 2012. There have been recent disputes between present-day property owners, and restaurateur Richard Notar is scheduled to open a new jazz club on the 286 Lenox Ave. site.
Credit: Rita Barros/Liaison/Getty Images ; Damon Dahlen
Calling all HuffPost superfans!
Sign up for membership to become a founding member and help shape HuffPost's next chapter