We live in the Age of Apps.
What began as handy add-on programs on BlackBerry devices and first-generation smartphones are now ubiquitous in the mobile market. In fact, Americans spend at least half of all digital media time on mobile apps, which is a testament to how they have changed the way we use technology.
If you want to sell a service online, then it's in your best interest to have an app, and if you don't know how to program, App Press can help.
Boasting a design-first approach to app creation, the browser-based software allows users to create custom apps without writing a single line of code. Founder and CEO Grant Glas likens App Press' editor to a reimagined version of the Adobe Creative Cloud, built for the sole purpose of creating mobile apps.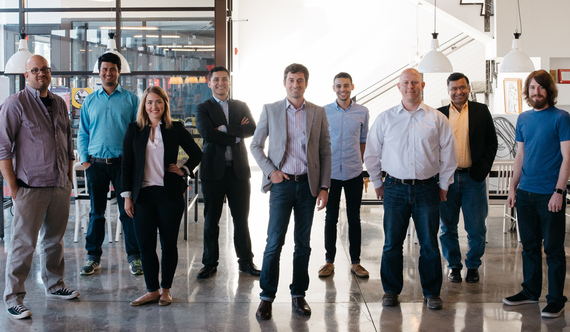 Once you've created your app, you have full ownership of it and are free to deploy it to the App Store and Google Play. If you don't know how to do that, the App Press team will help you.
Take a look at their pitch, in which Glas details how a strong showing on Product Hunt boosted public awareness of App Press:
Promising Beginnings, Promising Clients
The startup reported having over 100 clients in December 2014, and a conservative estimate would suggest their client base has more than doubled since then. Their primary clients are individual designers, marketing and branding agencies who need to create public or internal apps for their clients, and businesses that need sales apps or apps that otherwise act as companions to their core services. Notable customers include Element Three and MilesHerndon out of Indianapolis, Nordstrom, Simon Group, Pearson Education, Verizon and WeddingWire.
Pricing for the app comes in four tiers that offer good flexibility for different project sizes. At the bottom of the ladder is the Personal tier, which allows private publishing only and a maximum of two projects for $30/month. At the top is the Enterprise tier, designed for businesses that need complex projects and development support from the App Press team on a regular basis, and which costs $460/month plus custom development costs.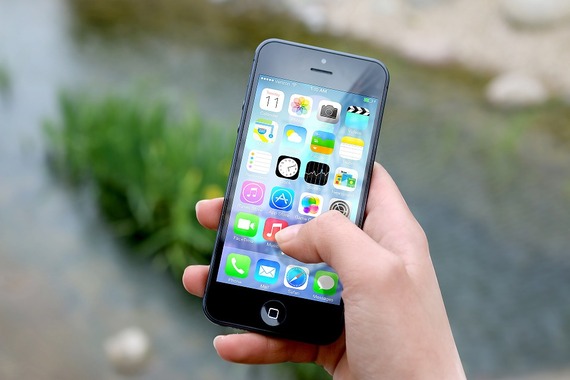 App Press has certainly made good headway in its first years of operation, but we can go no further without addressing the fact that they are entering a very crowded market. The tremendous boom in app usage sustains itself by encouraging increasingly more businesses and individuals to develop their own apps, and this customer base paves the way for companies to sell them the tools they need.
The list of cloud-based programs that allow users to create apps with little to no coding is long. Appery.io, Mobile Roadie, Appy Pie, AppMachine and AppMakr are just a few contenders in the field. A plethora of potential clients means there is plenty of room for these types of businesses to succeed, but newcomers like App Press may need to appeal to a specific niche to gain traction.
The team appears to have focused their marketing on the freedom of their Adobe-esque design tools, eschewing "rigid templates that only constrict the creation process," according to their website. Their niche, then, is skilled illustrators who want to create the visuals of their app from scratch. This is well and good for design experts, but it may fail to entice businesses without strong design departments, thereby limiting App Press' range of appeal in the long run.
Similarly, anyone who wants their app done today and who cares little about its design aesthetics may prefer something a little more cookie-cutter.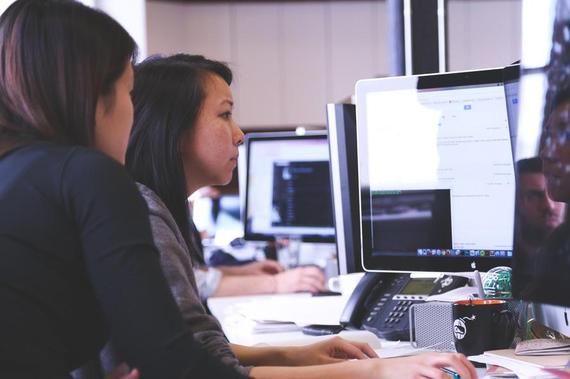 Is It Different Enough to Matter?
The ultimate question for App Press is whether it is unique enough to make anyone care. This may sound harsh, but the fact is there already exist a number of well-established products that offer everything App Press does, and more.
Sometimes less is more, and if App Press performs in its niche better than anyone else, then it has a real shot of taking off. But the team will need to sell the importance of their design-first approach and show not only how they are different, but why we should care.
It appears they are off to a good start. Perhaps, as they grow and more companies turn to their product to create their apps, the proliferation of beautiful-looking apps will serve as endorsements for the software used to create them. A new standard for beautiful mobile design is certainly something we could all appreciate.
But it's hard to tell at this early stage whether artist-created or mass-produced will win out in the end.
Calling all HuffPost superfans!
Sign up for membership to become a founding member and help shape HuffPost's next chapter