DALLAS, Jan 5 (Reuters) - Texas abortion rights advocates will be in a U.S. appeals court this week to challenge state abortion restrictions they say are aimed more at shutting clinics than protecting women's health.
A panel of the 5th U.S. Circuit Court of Appeals in New Orleans convenes on Wednesday to consider whether a requirement under Texas law for abortion clinics to have certain hospital-like settings for surgeries is warranted.
The "ambulatory surgical center requirement" was to have gone into effect on Sept. 1. Under it, clinics would have to meet a set of building standards ranging from widening halls to having facilities for certain surgeries, even when an abortion is medically induced.
Advocacy groups have said the measure forces many clinics into costly and needless renovations aimed at driving them out of business while supporters argue the rules would reduce complications and improve patient care.
U.S. District Judge Lee Yeakel struck down the provision, ruling in August that "the ambulatory-surgical center requirement was intended to close existing licensed abortion clinics."
Before Texas passed abortion restrictions in 2013, there were 40 licensed abortion facilities in the state. That number dropped by about half since then and would have been reduced to eight, at most, if the ambulatory surgical center requirement took effect.
The Texas law, copied in other states, also includes a provision that requires abortion practitioners to have admitting privileges at a hospital within 30 miles (48 km) of the clinic.
Yeakel lifted the restrictions on admitting privileges in two regions, McAllen and El Paso, saying they were forcing women in those areas to travel hundreds of miles for an abortion.
The 5th Circuit said on Oct. 2 that Texas could begin enforcing both requirements. A few days later, the U.S. Supreme Court granted a request filed by abortion rights groups that allowed Yeakel's decision to remain in effect, sending the case back to the 5th Circuit.
Amy Hagstrom Miller, founder of Whole Woman's Health, a plaintiff in the suit, said she is preparing for a lengthy legal battle.
"We've never felt really optimistic about this circuit and this panel doesn't look good for us so we're anticipating a ruling that will not be in our favor and then a fairly quick challenge once again to the Supreme Court to see if we can get an injunction relief," she said. (Reporting by Jon Herskovitz; Editing by Bill Trott)

Before You Go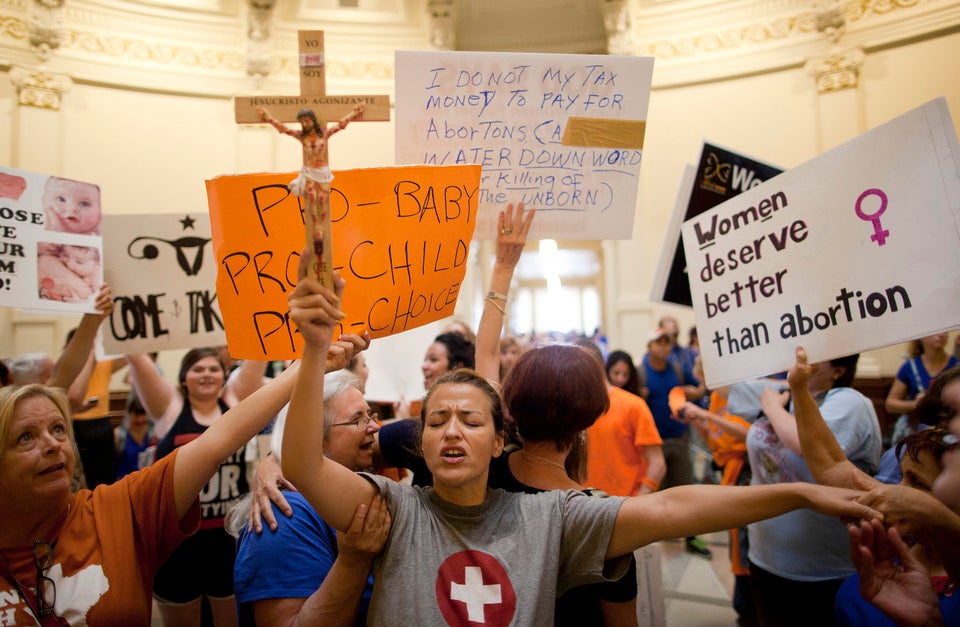 Abortion Protests Around The Nation
Popular in the Community