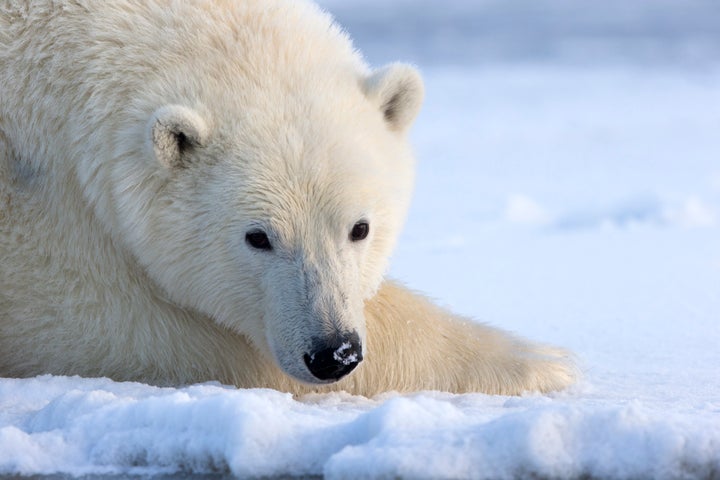 A small court victory can have a big impact on the Alaskan polar bear.
An appeals court upheld a designation for an 187,000-square-mile polar bear habitat in Alaska's marine waters and its northern coast on Monday, Alaska Dispatch News reports. For scale, the protected polar bear playground is bigger than the state of California but smaller than Texas.
It may seem like a sizable space, but the large span of land is a bear necessity for the endangered specie's survival.
In 2008, polar bears became the first species to be listed as threatened under the Endangered Species Act due to global warming, according to the Guardian. Due to the classification, in 2010, the U.S. Fish and Wildlife Service presented a recovery plan to set aside the massive amount of land for the bear, which was divided into three units, Discovery News reports.
Unit one is a span of sea ice off the coast of southern Beaufort and Chukchi seas in which bears use to hunt and travel. The other two units include an offshore island and a terrestrial area that mother bears use to make dens and give birth.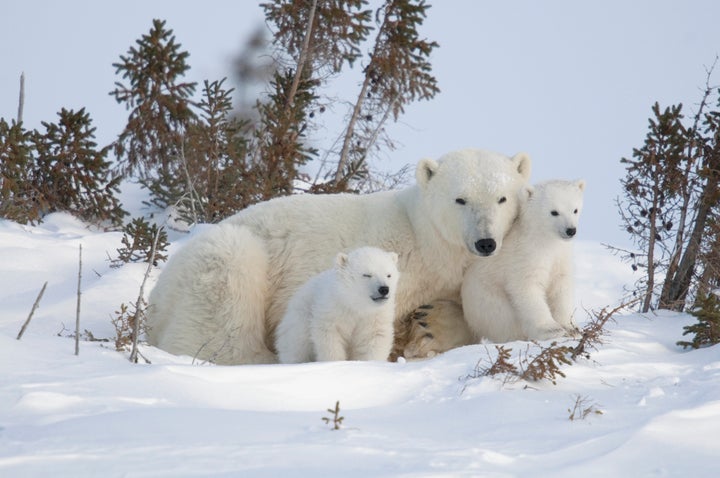 The state of Alaska, the Alaska Oil and Gas Association and a coalition of Alaskan indigenous groups sued in 2013, calling the federal plan an overreach, according to the Guardian. They claimed there was no scientific backing that the bears actually use units two and three, and preserving the land for the species would jeopardize the state's oil industry. U.S. District Court Judge Ralph Beistline agreed with the plaintiffs and rejected the entire plan.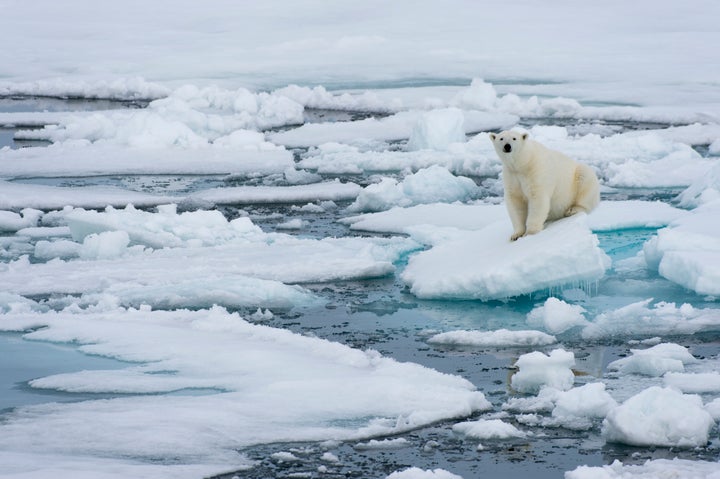 The U.S. Fish and Wildlife Service filed an appeal and the appeals court judges ruled in favor of the organization, on Monday, saying that it did not have to prove that bears used the specific units within the area, only that those units were critical to its survival, according to Discovery News.
"You can't say the bear will take this specific path to its denning area, and therefore, let's only protect that narrow corridor," Brendan Cummings, spokesman for the Center for Biological Diversity, told Alaska Dispatch News. "You need to protect on the scale of the ecosystem, which is what Fish and Wildlife did."
Though this is a big step in preserving the bear, more needs to be done.
According to the World Wildlife Fund, greenhouse gas emission levels need to be drastically reduced in order to reverse the affects of global warming, which causes sea ice to melt. The EPA listed a few great ways anyone can help, which includes composting, recycling and using fuel-efficient, low-greenhouse gas for your car. To see all its suggestions, click here.
To send a donation to the World Wildlife Fund to help protect the polar bear, click here.
Calling all HuffPost superfans!
Sign up for membership to become a founding member and help shape HuffPost's next chapter
BEFORE YOU GO
PHOTO GALLERY
Polar Bear Steps Out For The First Time