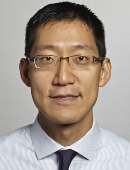 Edward Chin, MD, FACS
Associate Professor of Surgery
Surgical Director, Gastrointestinal Motility Center
Surgical Director, Living Kidney Donor Program
Icahn School of Medicine at Mount Sinai
Appendicitis: Why Antibiotics May Replace Surgery for Some Patients
For over a century, acute appendicitis has been treated routinely with surgical removal of the appendix -- an operation called appendectomy. Today, more than 325,000 Americans a year undergo appendectomy, usually within 12 to 24 hours of seeking medical attention. A new study published in The Journal of the American Medical Association shows that many patients now have an additional treatment option: antibiotic therapy.
Well-designed and conducted, the new study might be the best one to date to look at the use of antibiotics as primary treatment for acute appendicitis, as compared to appendectomy. Appendicitis is inflammation of the appendix, a finger-like pouch connected to the large intestine. The study found that antibiotics alone successfully treated this inflammation in a majority of 273 carefully selected patients with uncomplicated, acute appendicitis.
These results prove that surgeons need to discuss antibiotic therapy as an option for their patients who fit the study criteria: having straightforward appendicitis with no signs of perforation, appendicolith (calcified deposit on the appendix), or other complications seen on CT scan. While they may still recommend emergency surgery for their patients, it is imperative for surgeons to offer antibiotic therapy as an alternative, and discuss its pros and cons.
Pros of Antibiotic Therapy for Acute Appendicitis
The primary benefit of antibiotic treatment is that it allows patients who fit the study criteria to avoid an emergency operation. This would be especially valuable in the following situations:
• You are uncomfortable with the on-call surgeon assigned to your emergency treatment.
• Your surgeon does not practice minimally invasive surgery and thus cannot offer you laparoscopic appendectomy, which provides significant benefits over open appendectomy. These include a shorter hospital stay, less postoperative pain, faster recovery, and fewer complications.
• You are traveling in a foreign country, don't have access to a high-quality surgical team, and/or would have to pay all expenses out of pocket (it is cheaper to pay for a course of antibiotics than for emergency surgery).
• You are a high-risk surgical candidate. For example, if you have significant cardiac or pulmonary disease, are oxygen-dependent, or on chemotherapy or immunosuppression, you may be better off with antibiotic treatment.
Cons of Antibiotic Therapy
• There is a risk of coming down with acute appendicitis again within a year. While a majority of the study's patients were treated successfully with antibiotics, more than one quarter of them -- 27 percent -- ultimately required appendectomy within one year of their initial presentation.
• Antibiotic therapy that follows the study protocol requires a longer hospital stay than treatment with minimally invasive surgery. Prior to their seven-day course of oral antibiotics, study patients stayed in the hospital for three days to receive intravenous antibiotics. In contrast, most patients who undergo laparoscopic appendectomy are released from the hospital within 24 hours.
• Antibiotics treat appendicitis more slowly (over the course of 10 days) as opposed to surgery, which usually occurs within 12 to 24 hours.
• Appendiceal cancer, though rare, could be missed. Most cancers of the appendix are found incidentally when patients undergo appendectomy. If cancer is caught early, a simple appendectomy is sufficient to treat it successfully.
It's great news that patients with uncomplicated, acute appendicitis now have two immediate treatment options. If you opt for surgery, you will never have to worry about getting appendicitis again. If you choose antibiotic therapy, there is a 27-percent risk that appendicitis will reoccur within one year. If you don't like those odds, but want to avoid emergency surgery, you could choose antibiotic therapy at first, and then a month or two after the acute episode has resolved and you are in better condition, undergo an elective, laparoscopic interval appendectomy. This is a straightforward, simple outpatient procedure for which you may choose the surgeon and date at your convenience.
While the new study shows that antibiotic therapy can successfully treat most cases of acute appendicitis, only further research will help settle whether it should replace surgery as the "gold standard" for initial treatment in the majority of cases. In the meantime, if you have an uncomplicated case of appendicitis, your surgeon clearly should offer both options, after which you can jointly decide which treatment makes the most sense for you.