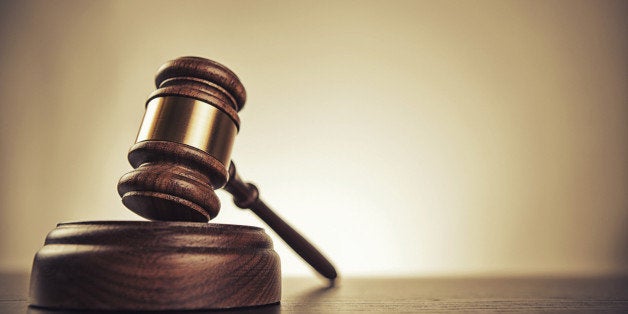 To all of the women who came forward about the alleged sexual abuse you experienced by Jian Ghomeshi, I applaud you. I applaud all of the women who have stepped forward to share their stories. It is extremely difficult place to be in and takes an enormous amount of courage and strength to discuss what you have gone through.
It saddens me deeply to see that the society is criticizing the victims of the case. Whatever the situation, these women felt that their safety was in danger and they were sexually, physically and mentally abused.
Although my story is incomparable to many of the other victims', this is my story. I was traveling to Las Vegas for the first time. I was going with two close girlfriends and filled with excitement. First day of the trip, we went to a pool party and having a blast with this group of men in their 30s who had invited us to their cabana. I was sitting in the cabana while the girls were in the jacuzzi dancing away to a DJ. The club was crowded and everyone seemed to be having the time of their lives. I was invited to the jacuzzi to be part of a group photo. I jumped in to the water to get in the picture. Little did I know that would change my trip of the year into a trip to hell. After the photo was taken, one of the men had grabbed me, lifted me up and pushed me against a wall. I was overwhelmed with fear. My entire body froze and went into panic. At that moment, all I wanted to do was run away. He had cornered me. I started yelling and screaming. Everyone around us was looking away and I was not noticed. He started rubbing his hands on my body. At that instant, self-defense had kicked in. I fought and pushed back and managed to get away. Shaking in fear and covered in tears, I grabbed my friends to leave the club. However, I was surprised by their reaction. A look judgment and confusion followed by a comment, "Just put up with him for the day. He has a table for the night." I was heartbroken. I felt alone.
I wasn't sure how to process the situation. I was sexually harassed and everyone around me at the time thought this was OK and normal as if this was acceptable and frankly, that this was something I should allow. I shut my mouth. I isolated myself during the trip. And I just wanted to forget what has happened and I never talked about it again.
I was mortified. I was confused. I was sad.
I was sad not only about my situation but for all of the victims of abuse.
I was sad not only about my pride but for all of the women's pride.
I was sad not only about my safety but for all of the women's safety.
I did not have the courage to speak up like the women who have had the courage to. This is my first time openly discussing about this. Even when I write this, my hands are trembling in fear.
So to everyone who has had the courage to step forward and report their abuse and share their painful experience, I applaud you. To the women who are still living in fear, I understand and please know you aren't alone. To those wondering if they should share their story or not, I encourage you as your stories will impact other women and change this society.
To those who have negative comments about the women who have stepped forward, it doesn't matter whatever the situation was, what the women were wearing or how the women acted. The women were allegedly abused. Our society needs to stop shaming the victims and create a judgment free environment and be a support to one another. We are a community. We are an interdependent society.
It took me many years to open up about this story. I hope that Jian Ghomeshi's case leads to a positive change for safe environment for women to report and not feel ashamed.
And to the men who are continuing to protect and respect all women, I sincerely thank you.