Apple announced a dizzying number of new products and updates at its closely watched developer's conference in San Francisco on Monday, but perhaps its most original new "thing" was the company's radical attempt at rebranding.
In a new ad, Apple -- one of the most powerful companies the U.S. with a bigger effect on the S&P 500's Technology Index than any other firm -- plays up its California roots in an effort to put a fresh face to familiar products launched at the event. A new commercial, unveiled at WWDC on Monday, ends with Apple's new slogan.
"Designed by Apple in California," already gracing the back of most Apple devices in fine print, is prominently sloganeered in the electronics maker's new ad. Not mentioned is the sentence that directly follows it on iPhones and iPads: "Assembled in China."
Apple also named its new operating system, OS X, after a dangerous surfing spot in California called "Mavericks," eschewing its tradition of naming desktop operating systems after cats. This has led some to jokingly speculate about the other perilous Golden State spots that Apple will choose for its next software packages' names. Will Oremus from Slate suggests "La Brea" and "Alcatraz."
This new campaign was created by TBWA\Chiat\Day, the same ad team that brought us some of Apple's most iconic ad campaigns, including "Think Different." As Bloomberg points out, Apple has been in a slump since its latest product release in 2010, and advertising may be its play to revive sales.
Jobs' iconic "Think Different," which featured and celebrated innovators like Albert Einstein and John Lennon, helped bring Apple back from near bankruptcy in the late '90s. Of course, so did innovative and original new products such as the PowerBook 2400c and the Power Macintosh G3.
And Apple's certainly come along way since then. It's now so large that chief executive Tim Cook was called before the Senate to account for the estimated $9 billion Apple avoided paying in 2012 by holding cash outside of its home state and the rest of the U.S.
There's nothing particularly Californian about that.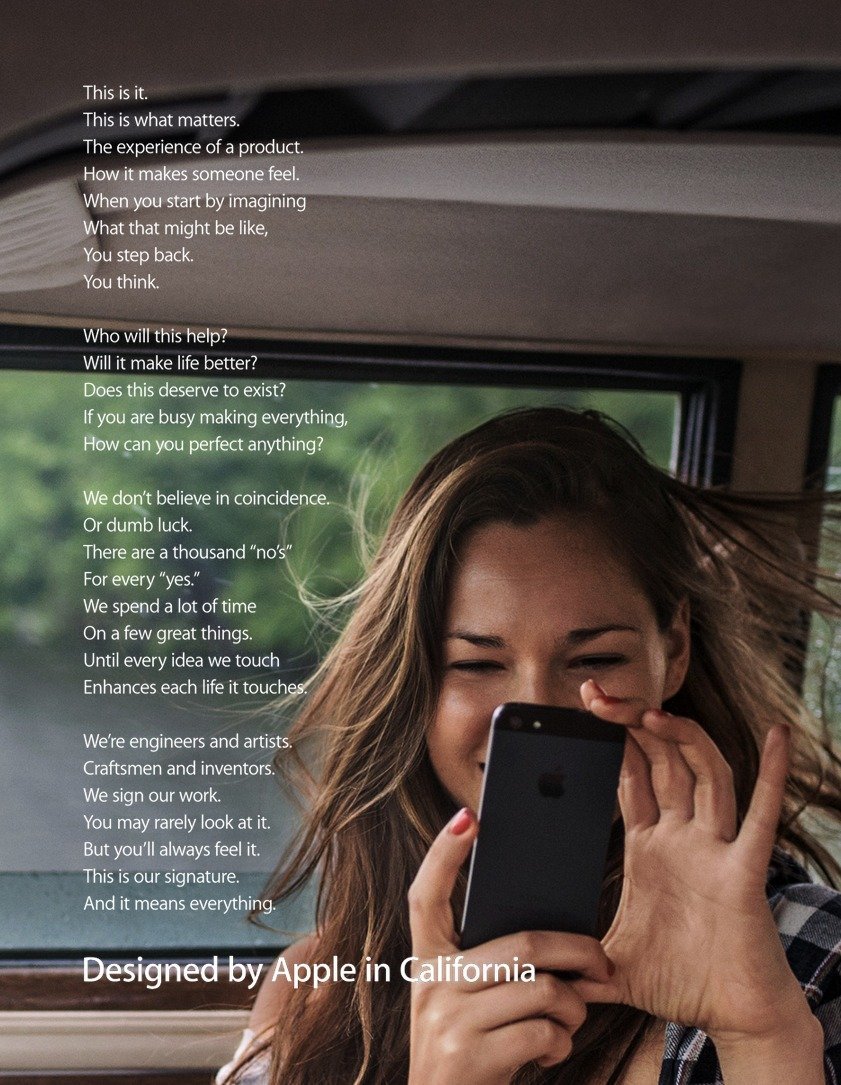 REAL LIFE. REAL NEWS. REAL VOICES.
Help us tell more of the stories that matter from voices that too often remain unheard.
BEFORE YOU GO
PHOTO GALLERY
Apple WWDC Keynote 2013