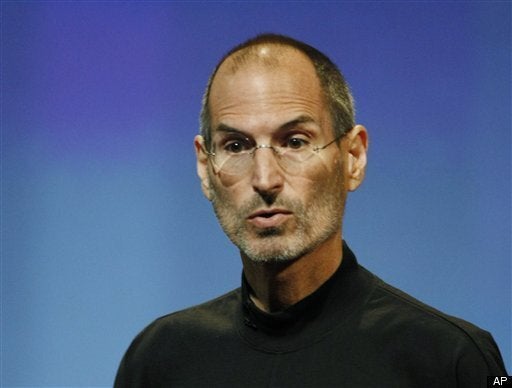 Earlier this week, The Huffington Post wrote about the app, which critics have called "anti-gay" for "[boiling] LGBT people down to little more than deviant cretins." Several days later, the app was no longer available in the App Store, and it seems Apple has quietly removed the app. (We've contacted the creators of the app for a comment.)
The app's disappearance from the App Store comes after thousands signed an online petition asking Apple to remove the app. "Supporters of equal rights and the right of women to control their own bodies must stand together and say to Apple: 'Applications that support hate and division have no place in the iTunes Store,'" the petition's authors wrote.
The Manhattan Declaration invited users to add their signatures to a nearly 5,000-word long "declaration" authored by Christian clergy, among others, that "speaks in defense of the sanctity of life, traditional marriage, and religious liberty." The app described itself as a "call of Christian conscience."
In 2008, Apple donated $100,000 to oppose the ban on gay marriage.
Do you think Apple should have removed the app? Weigh in below.
UPDATE: The creators of the Manhattan Declaration contacted HuffPostTech with the following statement, confirming that Apple had removed its app from the App Store:
Signers of the Manhattan Declaration are disappointed that Apple has pulled our app from its site. We were not notified by Apple that the app was being pulled—nor have we been told why—but the app quietly disappeared from the site over the holiday weekend.

Given that there are 300,000+ apps available, it is surprising to us that there couldn't continue to be an app focused on the sanctity of human life, marriage as the exclusive union of one man and one woman and religious liberty—views that millions of Americans have in common. The Manhattan Declaration is written in respectful language, and it engages the beliefs of those who differ in an honest, thoughtful and civil manner. The document can be found at www.ManhattanDeclaration.org.

Yesterday, the original drafters of the Manhattan Declaration—Chuck Colson of the Colson Center for Christian Worldview, Robert George of Princeton University and Timothy George of Beeson Divinity School—faxed Steve Jobs a letter urging him, "in the spirit of civil discourse," to reinstate the Manhattan Declaration app as soon as possible.
Related
Popular in the Community