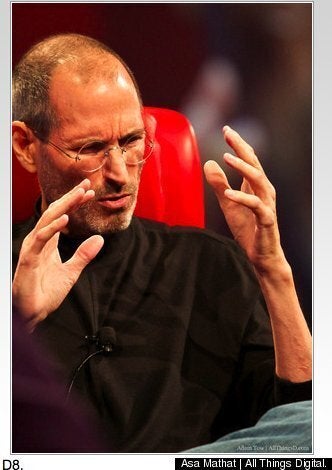 Apple's new iPhone 4 has a front-facing camera, multitasking, and what appears to be an big antenna problem.
Numerous iPhone 4 users have reported that holding the phone in a certain way--specifically, so that bare skin touches the phone's antenna--can interrupt the phone's signal and cause reception headaches.
Although Steve Jobs has told consumers, via email, that "there are no reception issues," Apple and AT&T have been hit with a class-action lawsuit over the iPhone 4's antenna.
According to Gizmodo, which has a copy of the official complaint, the lawsuit accuses the two companies of the following:
• General Negligence (APPLE and AT&T)• Defect in Design, Manufacture, and Assembly (APPLE)• Breach of Express Warranty (APPLE)• Breach of Implied Warranty for Merchantability (APPLE and AT&T)• Breach of Implied Warranty of Fitness for a Particular Purpose (APPLE and AT&T)• Deceptive Trade Practices (APPLE and AT&T)• Intentional Misrepresentation (APPLE and AT&T)• Negligent Misrepresentation (APPLE and AT&T)• Fraud by Concealment (APPLE and AT&T)
Handling any phone's antenna while it is in use can affect signal strength, but what differentiates the iPhone 4 is that its antenna is part of the structure of the phone, making it difficult to handle the phone without touching its antenna.
"It's got integrated antennas right in the structure of the phone--it's never been done before and it's really cool engineering," Steve Jobs said at the unveiling of the iPhone 4. "This is some brilliant engineering -- we use that stainless steel band as part of the antenna system." Using a rubber "bumper" case for the iPhone can reportedly resolve the antenna issues.
As ReadWriteWeb points out, a leaked copy of an internal Apple memo instructing employees on how to handle iPhone 4 reception complaints could be damning. "Within its instructions are tips about how to hold the device to avoid touching the antenna and the suggestion to use a case or bumper made of rubber or plastic," ReadWriteWeb writes.
Moreover, Apple has recently indicated that is hiring antenna engineers.
Is the class action suit justified or excessive? Tell us what you think in the comments section below.
Related
Popular in the Community