Apple posted an ad teasing forthcoming Black Friday sales on its website. inviting customers to "wrap it up" on November 26.
Apple did not specify what discounts would be available, but noted only that the "special one-day Apple shopping event" will take place "the day after Thanksgiving" when "you'll find dozens of great iPad, iPod, and Mac gifts for everyone on your list." Apple Insider notes the bargains offered by Apple may not be much. "Apple has traditionally offered modest discounts on Black Friday (2009, 2008, 2007, 2006), leaving its authorized resellers to come up with steeper discounts, Apple Insider writes. "Last year, Apple offered $101 off MacBook Pros and iMacs, while resellers slashed prices by as much as $300." (See last year's deals here)
The iPad is expected to be one of the hot holiday gift items this season, no doubt thanks in part to Oprah, who crowned the iPad one of her Favorite Things Ever. According to a RBC Capital Markets analyst, Apple increased iPad production to meet what it predicts will be strong sales.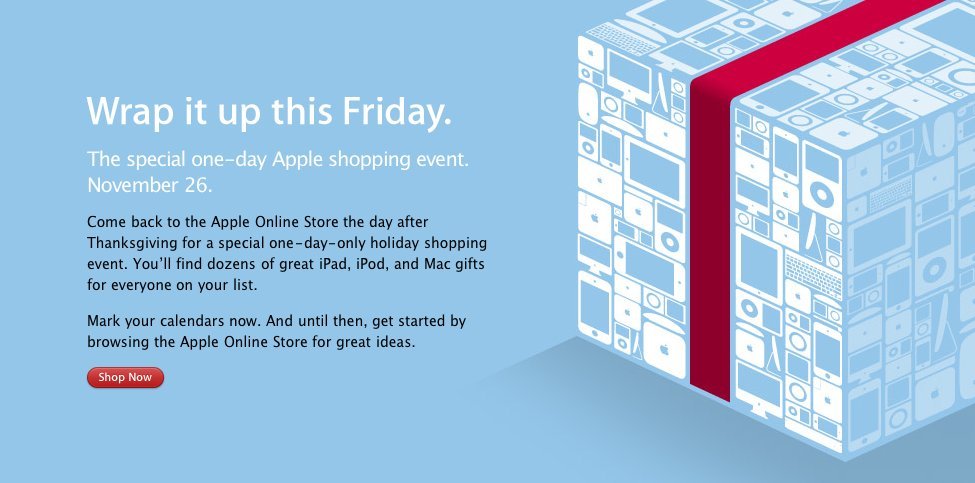 Popular in the Community