UPDATE: Apple has unveiled its 2009 Black Friday sales. See the full listing of deals on the Apple store site here.
--------------------------------------
There have been rumors swirling about what Apple might offer for its 2009 Black Friday sales, and now Boy Genius Report has gotten a copy of what may be a leaked Apple ad detailing its Black Friday deals.
We weren't too positive about that last one as it was from a new source, but this new image comes from a pretty credible connect of ours and it seems to be more reasonable.
According to the "leaked" ad, Apple's Black Friday offering could include:
iMacs and MacBook Pros from $1098
iPod nanos from $138
iPod Touch from $178
Apple TVs from $208
Airport Express from $88
Magic Mouse and Wireless Keyboard for $64 each
Boy Genius Report writes that these deals are available online only, and not in retail stores.
See the (unconfirmed) brochure for yourself below.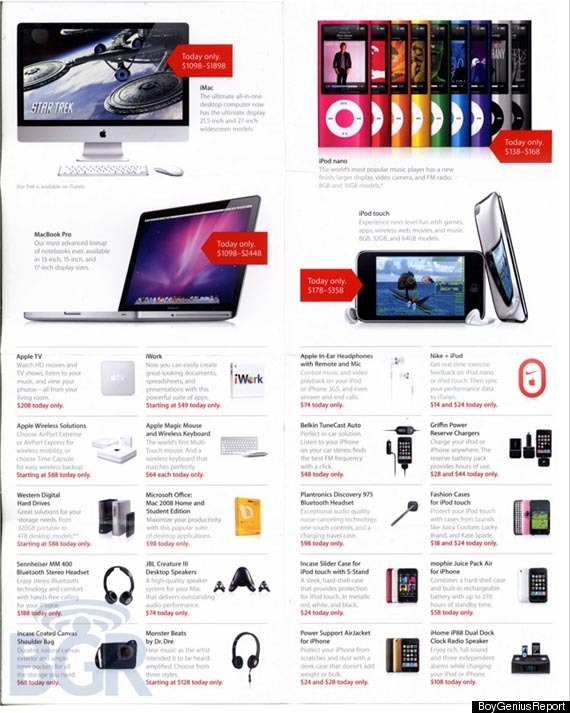 Before getting too excited -- and finalizing your shopping list -- keep in mind that BGR previously put up another Apple Black Friday ad, now generally believed to have been false (see it below). TUAW gives the lowdown on why it thinks it's a fake. Their explanation includes the rationale, "Historical precedence shows that Apple usually provides discounts on Black Friday, but not as big as BGR is indicating" and adds, "Apple's probably not going to send out anything with that much blank space at the top of it. They're too picky about design."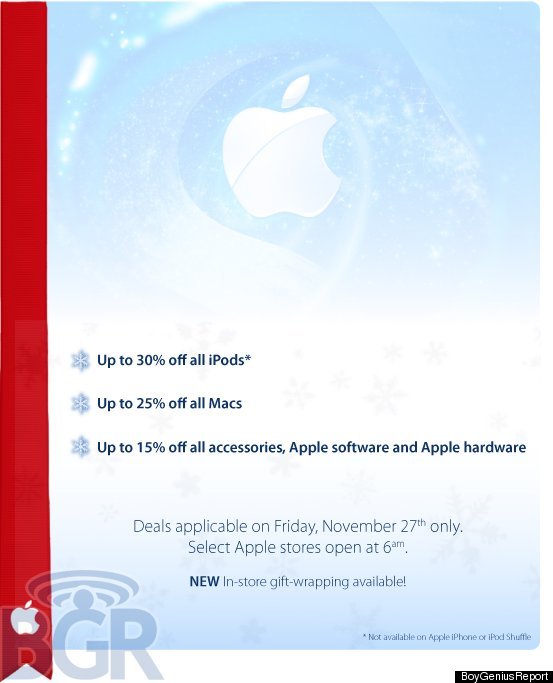 MacRumors also posted a "teaser" that is reportedly being distributed by Apple to raise awareness, especially among international customers, for its Black Friday Sale on November 27, 2009.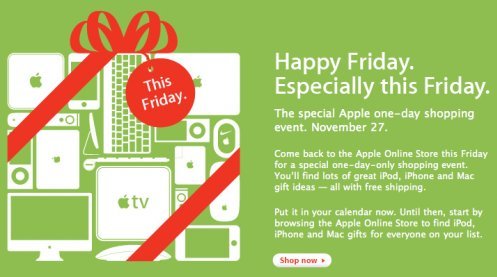 Popular in the Community