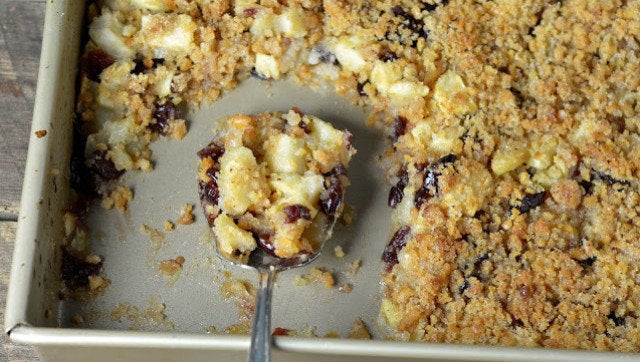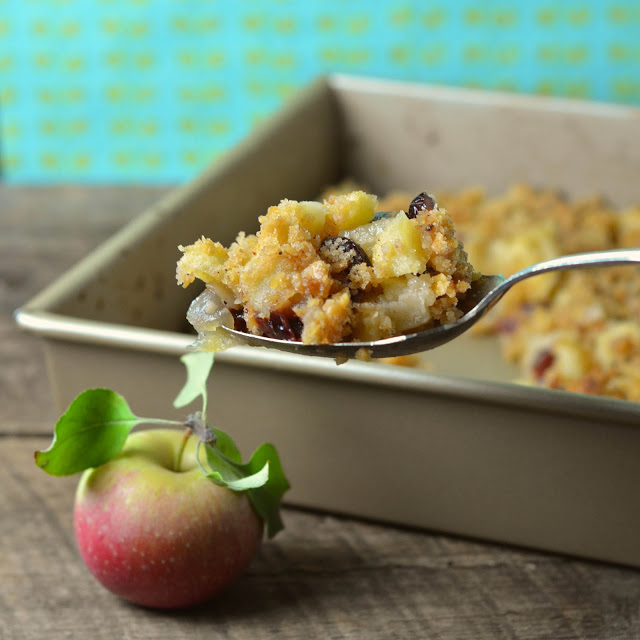 Until now, I had never tried an apple brown Betty. It is absolutely delicious and easy to make. I made it right after we got back from a recent trip to the Showalter's orchard in Virginia (it is about 2.5 hours from Washington D.C.). It is definitely a wonderful place to visit, they have so many wonderful varieties of apples and also provide an amazing selection of ciders to taste.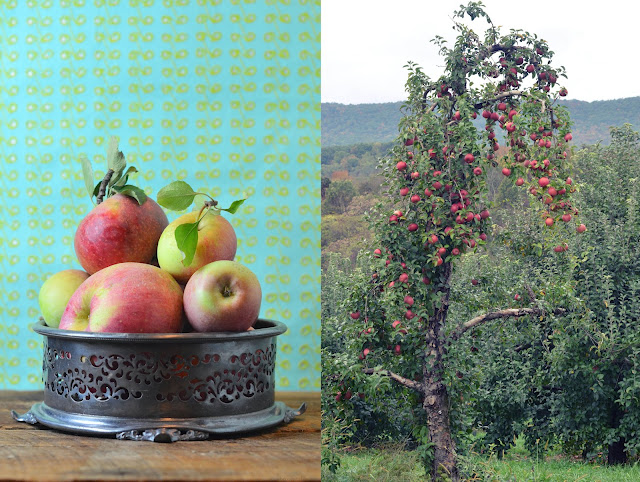 There are a few changes that I made to the original recipe, for one I bumped up the amount of nutmeg and also added in a little bit of sweet apple cider to give the Betty a little more flavor and syrup. One of the main reasons why I love this dessert is its rustic simplicity and the lack of an overly sweet backgrounds brings out the fruity flavors of the apple.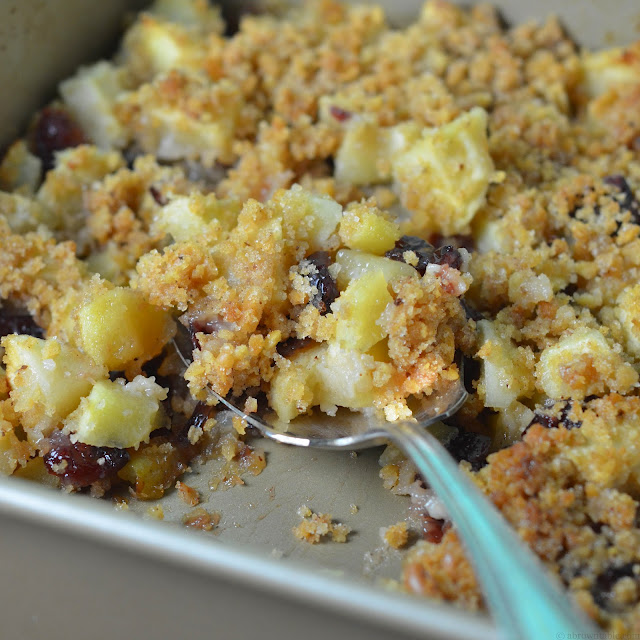 This dessert tastes delicious at any temperature and you can also start your day with it with some whipped Greek yogurt on the side. This recipe was adapted from Alice Medrich's Sinfully Easy Delicious Dessert cookbook.
Apple Brown Betty Redux
Serves 6
Ingredients
1 1/4 pounds firm apples (I used a mix of Fuji and Gala apples)
1/2 cup dried cranberries
2 tablespoons freshly squeezed lemon juice
1/4 cup apple cider
1 cup crushed Ritz or any other saltine crackers
4 tablespoons melted unsalted butter
1 teaspoon freshly ground cinnamon
1 teaspoon freshly ground nutmeg
1. Place a rack in the center of the oven. Preheat the oven to 350F.
2. In a small mixing bowl, toss the crushed crackers and sugar together.
3. Wash, peel, and core the apples. Chop the apples into 1 inch chunks.
4. Toss the apples, cranberries, lemon juice, and 1/4 cracker mix together into a rectangular baking pan. Place the pan in the oven at bake for 15 minutes.
5. After the apples have baked for 15 minutes remove the pan from the oven.
6. Pour the melted butter onto the rest of the cracker mixture and mix well.
7. Drizzle the apple cider over the baked apples.
8. Sprinkle the rest of the butter and cracker mixture evenly over the fruit.
9. Turn the oven temperature to 400F. Bake the fruit again for another 20 minutes. The apple brown betty is done when the juices of the fruit are bubbling and the crust is golden brown.
10. Serve hot, warm, or cold. You can also serve this with chilled Greek yogurt for breakfast.