Called Apple Campus 2, the 175-acre plot will feature a donut-shaped main structure with a capacity of 2.8 million square feet for offices and research and development facilities, along with a 1,000-person auditorium, a fitness center and more. Apple also plans to relocate some of the parking lots underground and re-landscape the area.
According to Cupertino.org, the city still needs to assess the environmental impact of the campus, review the site's development plans and hold more public hearings. However, notes TechCrunch, Cupertino Mayor Gilbert Wong unofficially approved the undertaking back in June. "There is no chance that we're saying no," Wong said after Steve Job first presented plans for Apple Campus 2, according to TechCrunch.
For a look a some stunning new renderings of Apple's next campus, check out the slideshow (below). All images are courtesy of Cupertino.org and architecture firm Foster + Partners.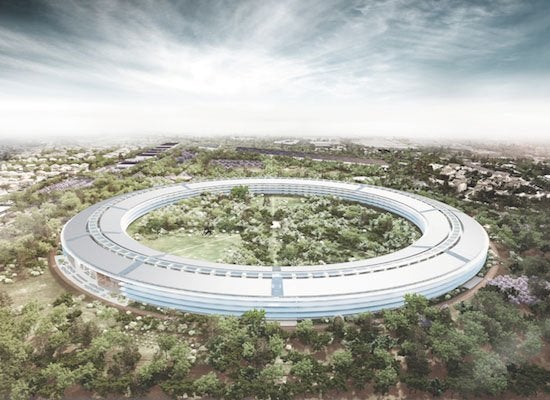 Related
Popular in the Community