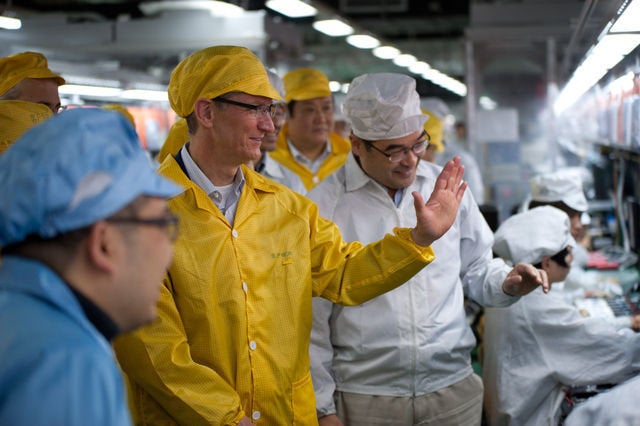 SHANGHAI (Reuters) - Apple Inc's Tim Cook, on his first trip to China as the chief executive officer, has visited an iPhone production plant run by the Foxconn Technology Group, which is being accused of improper labor practices.
China is the world's largest mobile market and already Apple's second-biggest market overall, but its growth there is clouded by issues ranging from a contested iPad trademark to treatment of local labor.
Picture handouts dated March 28 and e-mailed to Reuters show Cook seen smiling and meeting workers in the newly built Foxconn ZhengzhouTechnology Park in the north central province of Hebei. The facility employs 120,000 people, the handouts said.
Foxconn is a major part of Apple's global supply chain, assembling most of its iPhones and iPads, but has been hit by a string of worker suicides in recent years that activist groups blame on tough working conditions.
The group is the Taiwan parent of Hong Kong-listed Foxconn International Holdings and Taiwan-listed Hon Hai Precision.
Cook took the reins at Apple in August after the death of the firm's visionary founder, Steve Jobs. His closely guarded itinerary has included talks with Vice Premier Li Keqiang, Beijing's mayor and a visit to one of Apple's two stores in the capital.
On Wednesday, state media reported that China's vice premier promised Cook the country would boost intellectual property protection.
"To be more open to the outside is a condition for China to transform its economic development, expand domestic demands and conduct technological innovation," the official Xinhua news agency cited Vice Premier Li Keqiang as saying.
Apple has tie-ups with China Telecom and China Unicom to sell its iPhone, with the only other Chinese carrier, China Mobile, the country's biggest mobile operator, also looking to clinch a deal.
Apple is embroiled in a long-running dispute with Proview - a financially weak technology company that claims to have registered the iPad trademark - that is making its way through Chinese courts and threatens to disrupt iPad sales.
(Reporting by Melanie Lee; Editing by Clarence Fernandez)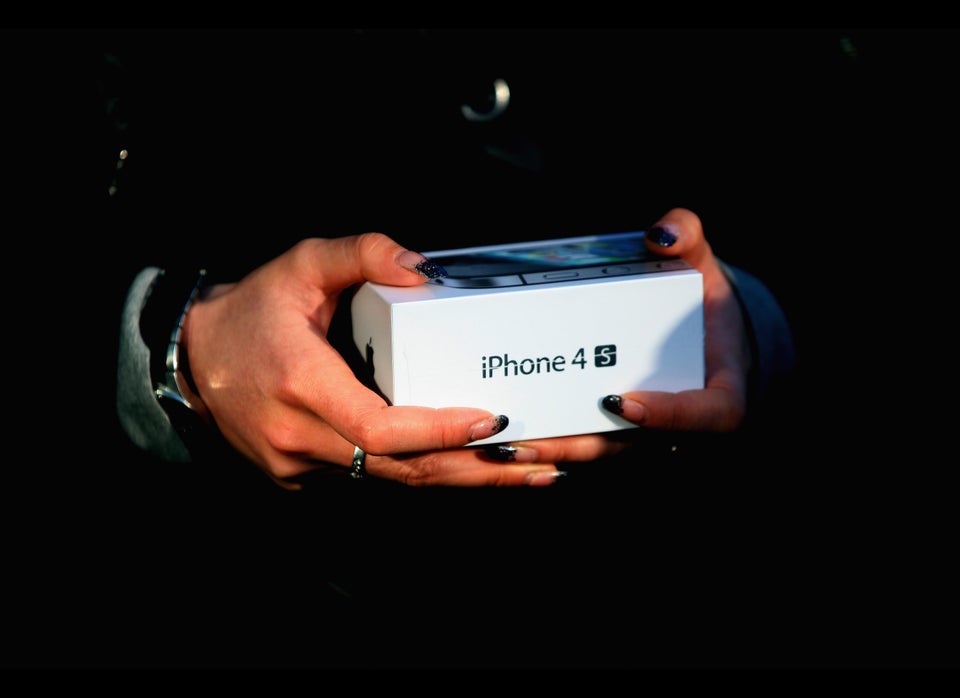 Most Outrageous Facts About Foxconn iPad Factories