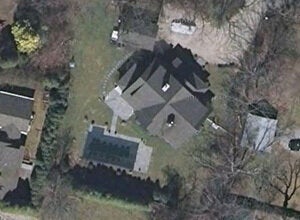 Apple has been rolling out a slew of new products: first an iPad, then a new operating system (iOS 4), followed by the new iPhone.
It has also launched--with far less fanfare--a potentially nettlesome new privacy policy that allows Apple to store and share information about iPhone users' "precise" locations.
The new terms, to which Apple users must agree before they are able to download any additional apps or media, allow Apple to collect "precise location data," as well as the "real-time geographic location" of your device, and share it with Apple's "partners and licensees." Apple notes that its location-based services, specifically MobileMe, require this location information in order to work, but is otherwise vague on how the data will be used.
The LA Times, which first reported the new privacy policy, explains the privacy concerns:
The company says the data is anonymous and does not personally identify users. Analysts have shown, however, that large, specific data sets can be used to identify people based on behavior patterns.
It is unclear whether users will be able to opt-out and prevent Apple from collecting information on their whereabouts.
"Apple has added a "Location Services" page under Settings-->General that allows users to prevent apps from using location information," the LA Times writes, adding, "there's nothing to indicate that these settings prevent Apple itself from gathering and storing location data from Apple devices."
To provide location-based services on Apple products, Apple and our partners and licensees may collect, use, and share precise location data, including the real-time geographic location of your Apple computer or device. This location data is collected anonymously in a form that does not personally identify you and is used by Apple and our partners and licensees to provide and improve location-based products and services. For example, we may share geographic location with application providers when you opt in to their location services.

Some location-based services offered by Apple, such as the MobileMe "Find My iPhone" feature, require your personal information for the feature to work.
What do you think of the new privacy policy? Should users be concerned? Why or why not?