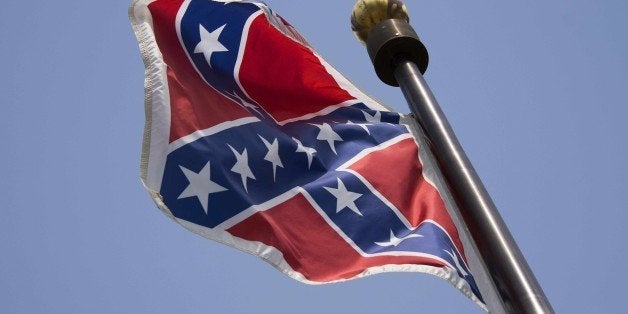 Retailers like Amazon and Walmart are pulling Confederate flag merchandise from their stores amid an outcry following the mass shooting in Charleston, South Carolina, last week. And now, Apple appears to be taking its turn.
Gaming website Touch Arcade reported Thursday that games featuring depictions of the Confederate flag have been removed from the App Store.
A simple online search suggests that's true. An iTunes entry for "Ultimate General: Gettysburg," a Civil War-themed game, still appears in Google search, but the app is gone altogether when you pull it up in iTunes:


Andrew Mulholland, a representative for HexWar Games, which has produced Civil War-themed titles like "Civil War: 1862," "Civil War: 1863," "Civil War: 1864" and "Civil War: Gettysburg" confirmed to The Huffington Post that the company's games have been yanked from the App Store.
In a message Apple sent to Mulholland, the company said it removed "Civil War: 1862 Gold" from the App Store because it "includes images of the Confederate flag used in offensive and mean-spirited ways."
Mulholland told HuffPost that his company does not support the flag politically, but simply wanted to use it to be historically accurate.
Apple did not respond to a request for comment from HuffPost.
Meanwhile, Nazi imagery remains on display in games like "Auschwitz Liberation," still available on the App Store. The app pops up when you search "Hitler" in the Store:

You can also get an app version of "The Birth of a Nation," an early 1900s film known both for innovative storytelling and its portrayal of Ku Klux Klan members as heroes.
Related
Popular in the Community