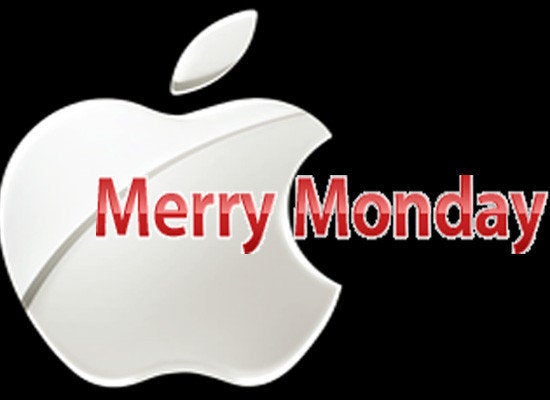 *Scroll down for picture.*
Apple is wishing its customers a "Merry Monday." A Merry Cyber Monday, that is.
Black Friday's online continuation, known as Cyber Monday, offers shoppers another chance to grab discounts at the start of the holiday shopping season.
For example, shoppers will find $20 off Beats by Dr. Dre Solo HD Headphones (originally $199.95) and $40 off Beats by Dr. Dre Beatbox speaker dock (originally $399.95).
-Edifier Prisma E3350 2.1 Speakers for $116.95
-Panasonic HM-TA1 Video Camera for $152.95
-M-Audio KeyStudio 49 for $69.95
-Kenneth Cole Messenger Bag for $116.95
Take a look the screengrab of Apple's Cyber Monday sale (below), and visit the Apple Store to view the full list of items on sale. To find more Cyber Monday deals, see our guide to 2010 Cyber Monday sales.
LOOK: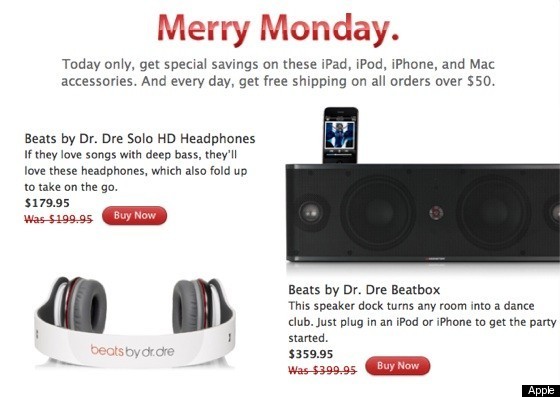 Related
Popular in the Community