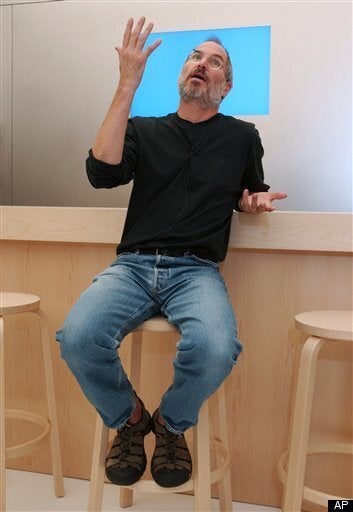 A day after Apple CEO Steve Jobs announced he would be taking a medical leave of absence, Apple posted stunning results for the first quarter of 2011.
Apple's revenue and profits both set new records for the company. Revenue reached $26.74 billion for the quarter that ended December 25, 2010 (a 71% increase over last year), and net quarterly profit hit a high of $6 billion.
Expected earnings help put the magnitude of those numbers in perspective: TechCrunch notes, "Well, coming off its best quarter ever in terms of revenue ($20.34 billion in Q4), Apple was projecting $23 billion in revenue for the quarter. The Street, meanwhile, recognizing that Apple always lowballs these numbers, thought revenue would be more like $24.38 billion. The actual number? $26.74 billion."
iPad and iPhone shipments surpassed analysts' expectations, while Mac shipments (4.3 million) and iPod shipments (19.45 million) fell slightly short. In total, Apple reported that 160 million iOS devices have been activated.
Some additional figures from Apple:
Apple sold 4.13 million Macs during the quarter, a 23 percent unit increase over the year-ago quarter. The Company sold 16.24 million iPhones in the quarter, representing 86 percent unit growth over the year-ago quarter. Apple sold 19.45 million iPods during the quarter, representing a seven percent unit decline from the year-ago quarter. The Company also sold 7.33 million iPads during the quarter.
The company did not announce Apple TV sales, though sales reportedly topped 1 million units in December 2010. Apple noted in a press release that "international sales accounted for 62 percent of the quarter's revenue."
"We are firing on all cylinders and we've got some exciting things in the pipeline for this year including iPhone 4 on Verizon which customers can't wait to get their hands on," Apple CEO Steve Jobs said in a statement, perhaps foreshadowing the new products--such as the next generation iPhone and iPad--consumers can expect to see later this year.
Support HuffPost
The Stakes Have Never Been Higher
Related
Popular in the Community