By Abhirup Roy and Alexei Oreskovic
Feb 13 (Reuters) - Apple Inc has a secret lab working on the creation of an Apple-branded electric car, the Wall Street Journal reported on Friday, citing people familiar with the matter.
The project has designed a vehicle that looks like a minivan, the newspaper quoted one person as saying. It would take years to finish the project, and it is not certain if Apple will eventually build a car, the Journal said. (http://on.wsj.com/1zBD9sL)
The news signals that Apple is sharply raising its ambitions for automotive technology, which has become a prime area of interest for Silicon Valley companies ranging from Google Inc to ride-sharing firm Uber to electric car-maker Tesla Motors Inc.
The connected car, or vehicles with a full range of Internet and software services beyond mere navigation and communications, is considered one of the ripest areas for expansion for technology companies.
Last March, Apple unveiled CarPlay, which lets drivers access contacts on their iPhones, make calls or listen to voicemails without taking their hands off the steering wheel.
Now, the head of Mercedes-Benz's Silicon Valley research and development unit, Johann Jungwirth, has defected to Apple, according to a LinkedIn profile, which said his title was head of Mac Systems Engineering.
Apple did not respond to a request for comment.
The Financial Times reported earlier that Apple had created the secret lab and that Jungwirth had joined the new research team. (http://on.ft.com/1A4ELi5)
Two sources told Reuters that Apple has recently tried to recruit from the automotive industry in fields such as robotics.
The research lab was set up late last year, soon after Apple revealed its forthcoming smart watch and latest iPhones, the Financial Times said.
The Wall Street Journal said that the Apple project, code-named "Titan," employed several hundred people working a few miles from Apple's headquarters in Cupertino, California.
Apple executives have met with contract manufacturers including Magna Steyr, a unit of Magna International Inc . A Magna spokeswoman declined to comment.
Google is working on plans for a self-driving car, but that is not part of Apple's plan, the Journal said.
Trying to design and build an actual car would mark a change for the iPhone maker, which researches and discards plenty of projects but has so far mainly stuck to its core expertise in mobile and electronic devices.
But it has been open about wanting to integrate its core iOS software into automobiles with CarPlay.
Along with HomeKit and HealthKit, the idea is to extend Apple's software dominance into industries including home devices, healthcare, and automobiles. (Reporting by Abhirup Roy in Bengaluru and Alexei Oreskovic in San Francisco; Editing by Edwin Chan, Joyjeet Das, Christian Plumb, Peter Henderson and Lisa Shumaker)
Related
Before You Go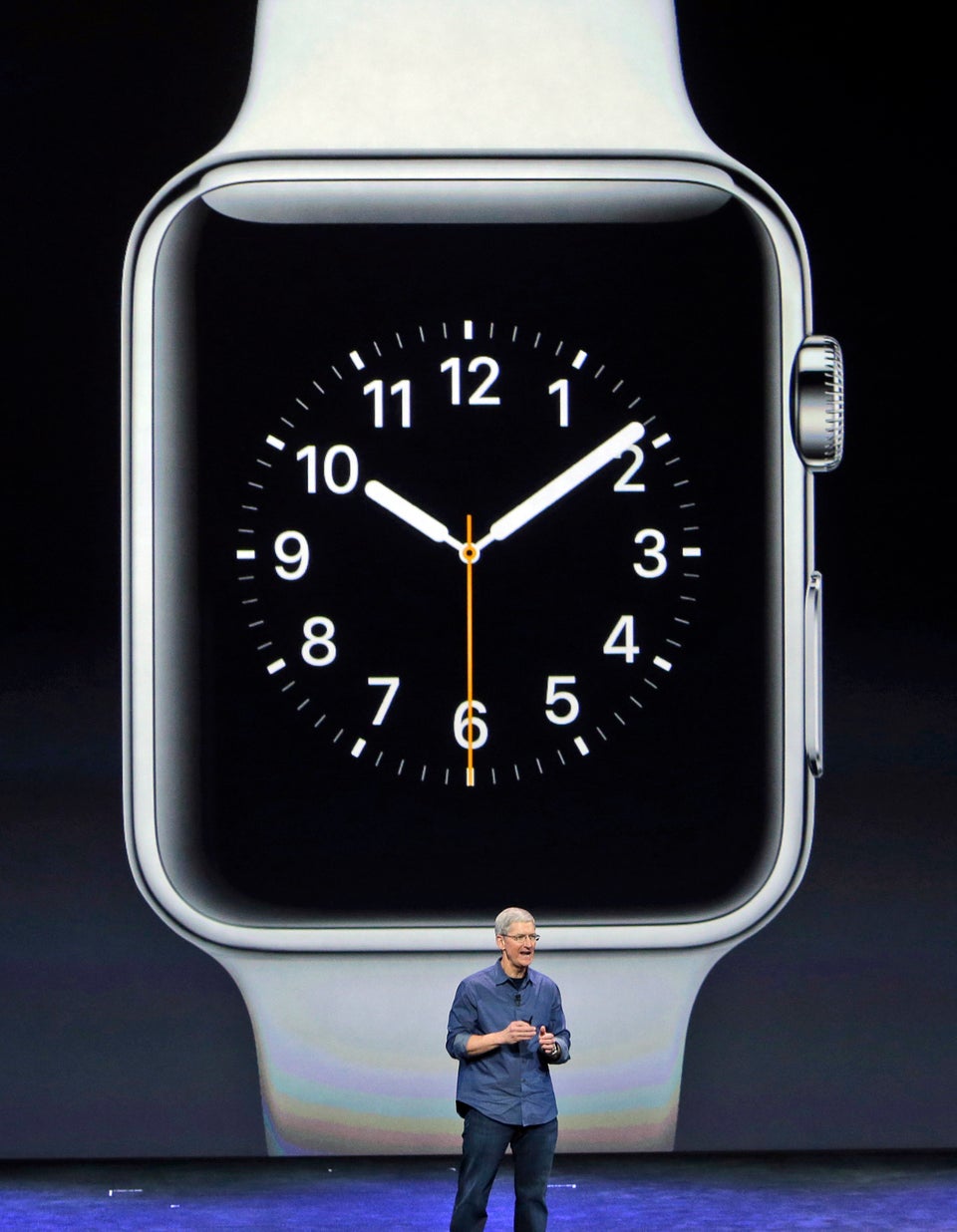 Apple Watch
Popular in the Community