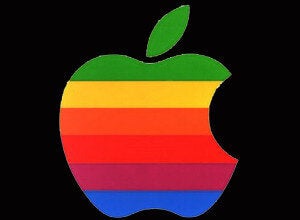 Apple is under fire for approving a controversial iPhone app created by a religious organization that seeks to help gay individuals become heterosexual.
The application, "Exodus International," was created by a ministry of the same name that says its mission is to "[mobilize] the body of Christ to minister grace and truth to a world impacted by homosexuality."
The app's description notes, "With over 35 years of ministry experience, Exodus is committed to encouraging, educating and equipping the Body of Christ to address the issue of homosexuality with grace and truth."
It received a "4" rating from Apple, which indicates the company considered the app to contain "no objectionable material."
Yet many disagree with Apple's assessment and are demanding that it be removed.
"No objectionable content? We beg to differ," wrote TruthWinsOut.com. "Exodus' message is hateful and bigoted."
Change.org has launched an online petition calling for Apple to remove the app that has garned over 21,000 "signatures."
The app received 85 five-star reviews--the highest rating--from App Store users, but it also received nearly twice as many one-star reviews.
"What a shameful, deceptive app," wrote one user. "Disgusting."
In an interview with the Christian Broadcasting Network posted March 15, Exodus International's Jeff Buchanan said the ministry had not yet had any direct contact with Apple regarding the app.
Apple's approval of the app is particularly noteworthy given that the company requires all apps submitted to the App Store be scrutinized and vetted by Apple itself. Last year, the company removed, without warning, thousands of "sexy" apps from the App Store. (See apps Apple has banned here)
Support HuffPost
The Stakes Have Never Been Higher
Related
Popular in the Community