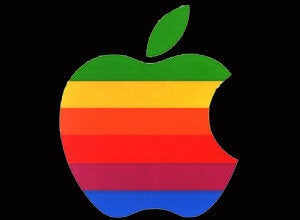 Five weeks after it launched on iTunes, a controversial iPhone application that claims to help gay individuals become heterosexual through "biblical teaching" has been removed by Apple from its app store.
More than 150,000 signatures were added to an online petition to remove the app created by Exodus International, a ministry that defines its mission as promoting "freedom from homosexuality through the power of Jesus Christ."
An Apple spokesperson told the Huffington Post that Apple had removed the Exodus International app because it "[violated] our developer guidelines by being offensive to large groups of people."
The app had previously received a "4" rating from Apple, which indicates the company considered the app to contain "no objectionable material." Apple did not comment on how or why the application had initially been approved.
Exodus International accused Apple of suppressing diversity of opinion and ignoring the demands of its users by pulling its app, which the ministry said was downloaded nearly 16,000 times during the weeks it was available.
"I would hope in a perfect world that Apple would allow this diversity, that they would respect the diversity of their customers," Alan Chambers, president of Exodus International, told the Huffington Post. "It's alarming to see that people who are opposed to free thought and diversity are attacking and causing this type of trouble for organizations like ours."
Yet critics of Exodus International have praised Apple's decision, arguing that the application was offensive, harmful, and intolerant.
"Apple made a terrific business decision," said Wayne Desen, founder of Truth Wins Out, a non-profit gay-rights organization. "This was an offensive, obscene, scientifically-bankrupt app that had no [right] to be on the platform based on rules Apple set up."
The Change.org petition to ban the app warned Apple was instituting a potentially "devastating" double standard by banning racist and anti-Semitic apps from iTunes, while "giving the green light to an app targeting vulnerable LGBT youth with the message that their sexual orientation is a 'sin that will make your heart sick' and a 'counterfeit.'"
Users both condemned and defended the Exodus International application on Apple's app store. As of March 19, the app had received 85 five-star reviews-- the highest rating-- and nearly twice as many one-star reviews.
Chambers said there is a "possibility" that Exodus International may consider resubmitting the application.
"Everyone has right to their opinion," he said. "We hope Apple will reconsider."
Apple faced a similar controversy last year after it approved--then later removed--an application, the Manhattan Declaration, encouraging users to protest gay marriage.
Related
Popular in the Community