If apple fritters aren't a part of your fall experience, it's time to remedy that. Stat. Fritters are probably the best fall food in existence. They're essentially an apple pie and doughnut hybrid, trumping those two great sweets to claim the number one spot.
First, an introduction. This is an apple fritter: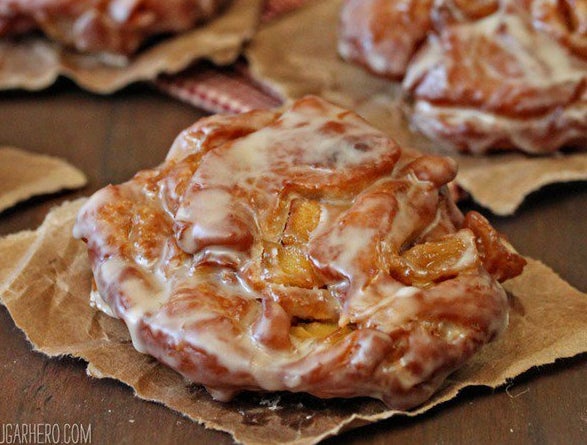 Lovely, we know. You've probably seen them around. Even Dunkin' Donuts makes them. But if you've never fried up a batch in your own home kitchen, you have simply not lived your life to the fullest. You see, to make apple fritters you first have to make a yeasted doughnut dough ― this in itself is a delightful task to tackle on a cool fall day. Next, you take fresh fall apples and cook them in butter and spice to make what is essentially apple pie filling. As you can imagine, this will make your house smell amazing. Then you fold the apples into the dough, like so: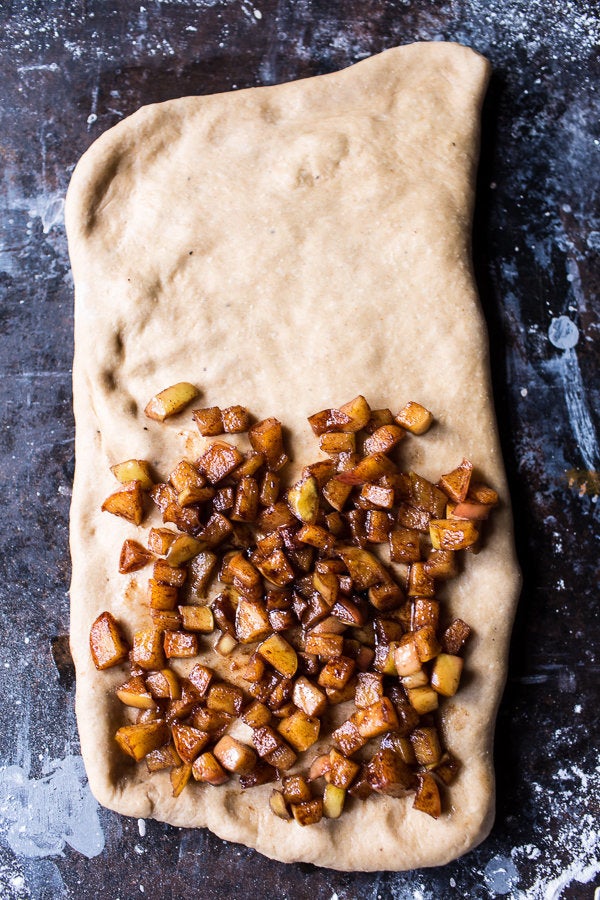 Some folks fold the two together, others cut ― the choice is yours. As long as you get a fritter shape, it doesn't matter. After the assembled fritters have proofed, you fry them up to golden greatness. And if you're feeling particularly decadent, you glaze them.
Guys, this is not something you do regularly; it is labor intensive and absolutely not healthy. But it is also, in our opinion, a mandatory fall experience. It's a celebration of the changing season, of fall's best fruit, and of comfort foods all around.
Here are some recipes to get you started, plus a few variations on the classic:
Maple Glazed Apple Fritters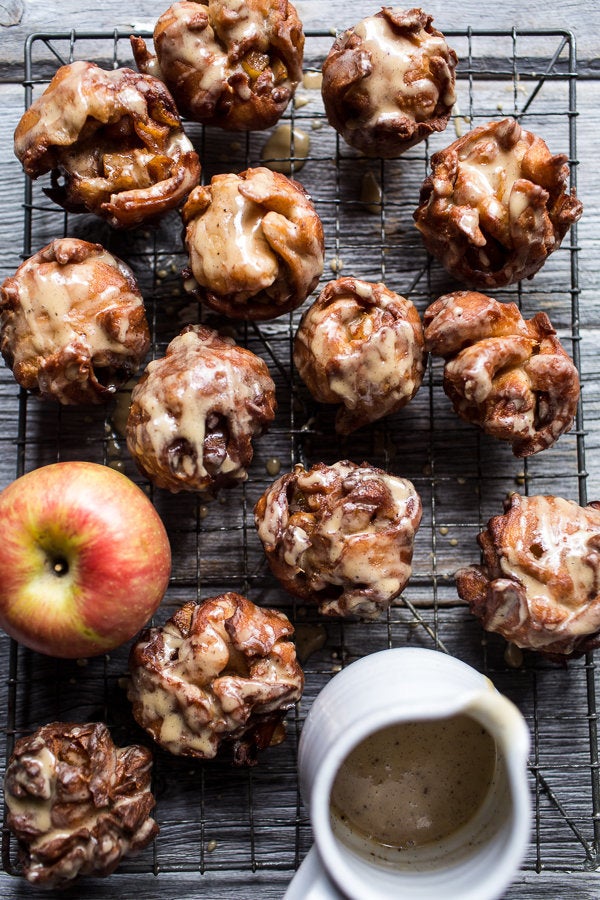 Apple Cider Fritters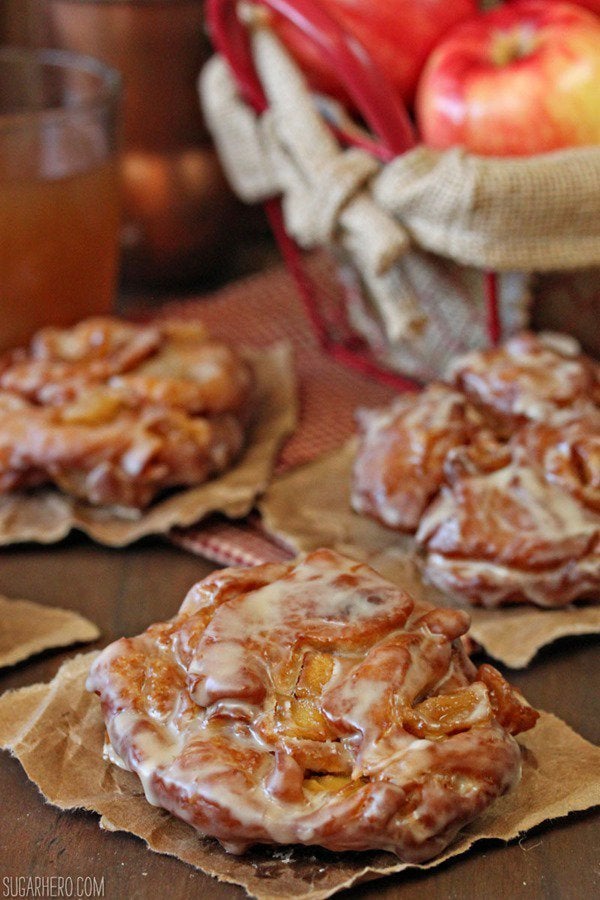 Apple Fritter Waffle Doughnuts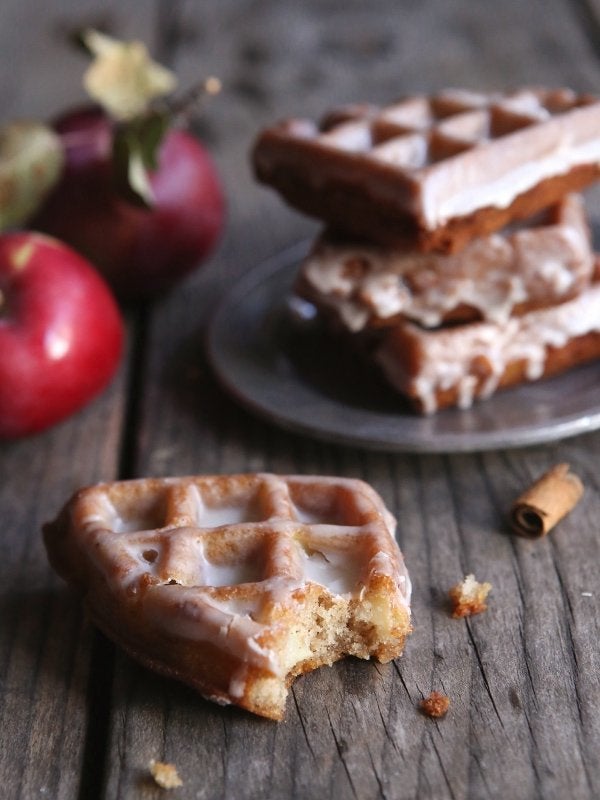 Apple Fritter Doughnuts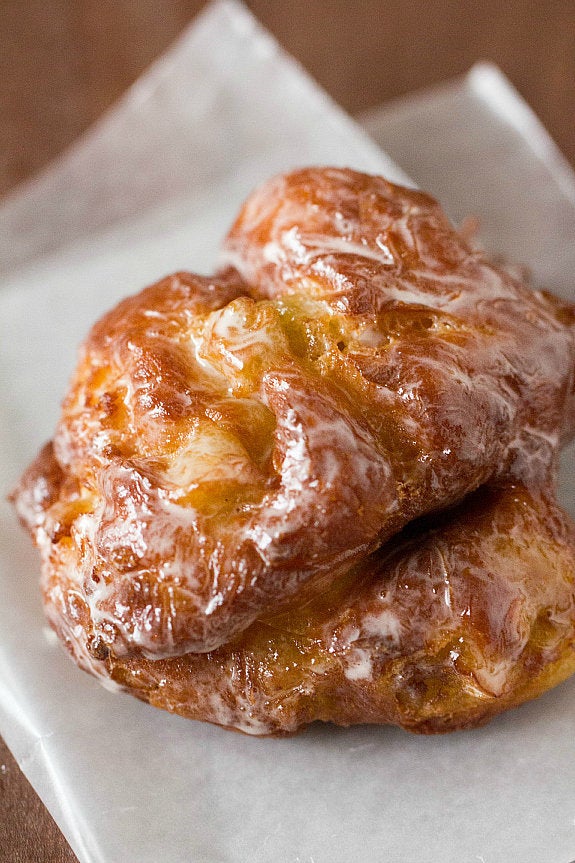 Apple Fritter Pull Apart Bread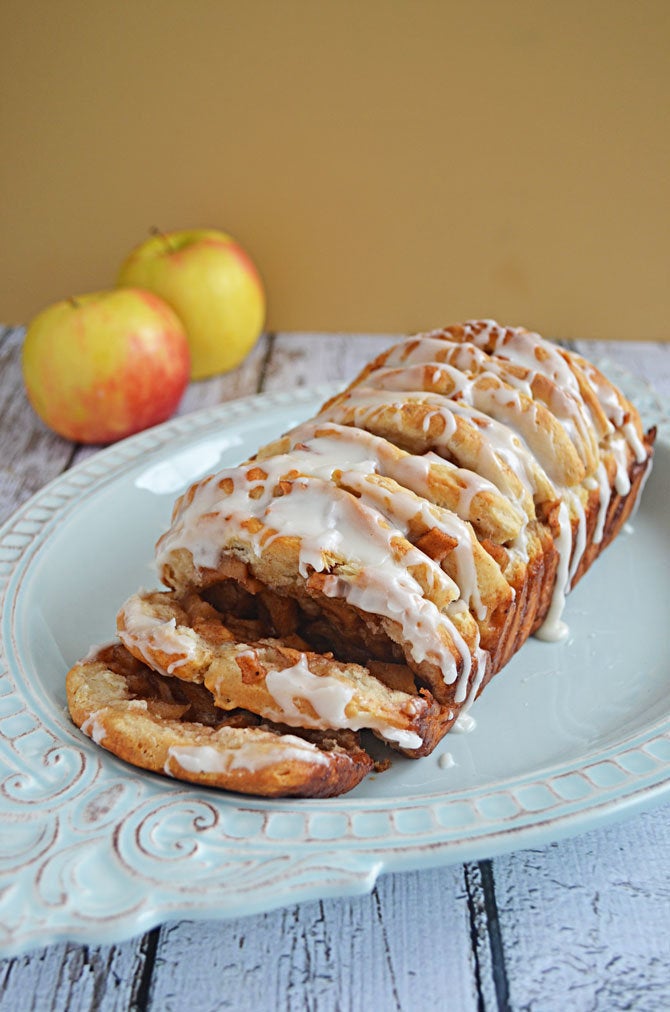 Apple Ring Fritters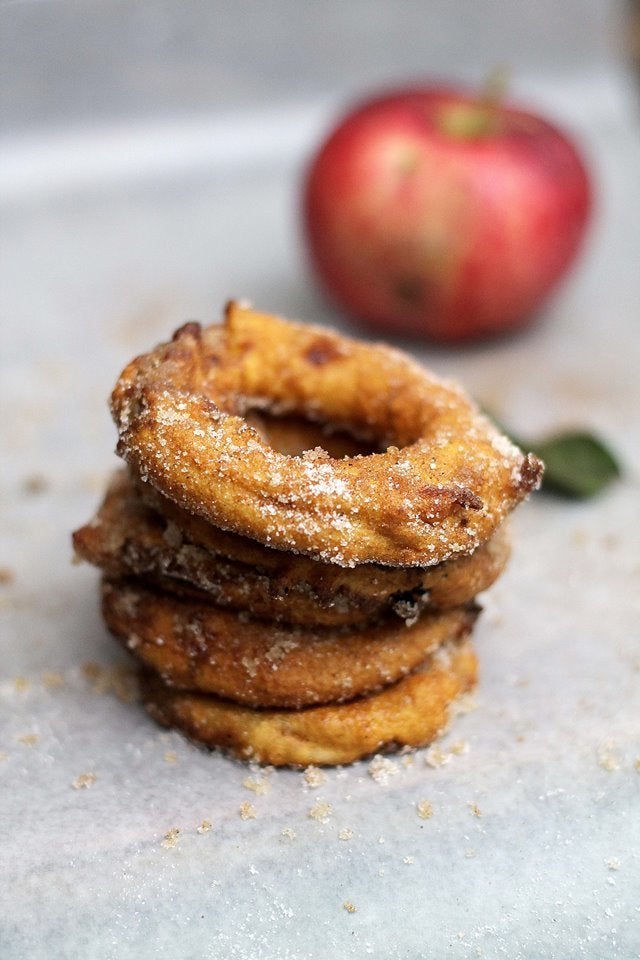 Popular in the Community