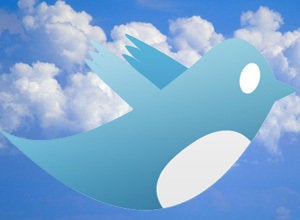 Apple announced that its new iOS 5 software for iPhone, iPad and iPod Touch devices will include Twitter integration.
iOS users with a Twitter account now have a single sign-on option that lets users save their Twitter credentials onto their iDevice for faster, easier tweeting.
Photos and video taken from a device running iOS 5 can now be sent directly to Twitter.
"This feature comes up as a little pop up menu of sorts that lets you fire off the Tweet from wherever," writes CNET. "[This feature] also works from YouTube, Safari, Maps."
The user's saved sign-in details let the user Tweet media and links right from these non-Twitter apps--without having to sign in to Twitter first.
Devices running iOS 5 will now pull data from Twitter, too. Engadget explains, "You can also use Twitter to automatically update contacts if they have Twitter handles."
Popular in the Community