I'm wiring this story on y iPhone this morning because after my upgrade to "the worlds most advanced operating system," iOS 6, I got Los in New Jersey on my way to work.
Ok so that's not entirely tue. i am on my iphone (couldn't you tell?), but I got to work just fine. I know my office is in manhattan. Yet concerninly, Apple'a new maps app does not. And even after I gave apple my location (Chelsea) and specifically asked it to locate aol's office building in "new York, ny," it tried to send me to Bayonne, New Jersey. Fortunately, Apple maps doesn't offer transit directions, so it couldn't tell me how to get there. I'd have to search a different service altogether for that information,, which hopefully, had i not known my destination, would have set me straight.
With its new upgrade, apple, the company built on intuitive devices and an "it just works" philosophy, has committed the ultimate sin of making our lives more difficult, not less. For all its brainpower and talent, it has bafflingly taken two of the things we do most on a smartphones -- look for directions and type -- and either made them worse or left them bad. Mobile devices are at the core of the most pivotal, high-stakes battles being waged in the tech world. ANd yet there's Apple, making sure that the things we spend the most time doing on our phones -- as crucial to their business as ours -- will be more difficult, frustrating and inefficient. That isn't just bad for us. It goes without saying its also bad for apple.
And what iOS changed with maps is, in my opinion, just slightly moe important than what it failed to chnge with the new release: autocorrect on iDevices is as poor as it ever was.
Though iOS 6 will support "autocorrection for every keyboard" for the first time, meaning typing via external keyboards will also have autocorrect, apple announced no new upgrades to its au correct technology. Which means we"re stuck writing like this, or else wasting time rewritig words while poking a our phones to try to delicately make a change. In the Soon-to-be-released version of Hoogle's (and for the record, autocorrect just switched my correct "googles" to "Hoogle's" right there) Android operating system, the predictive keyboard has been upgraded with a "new predictive algorithm" Engadget calls "hugely noteworthy." I can't wait to try it. Already, Google's keyboard shows multiple laternatives for misspelled words as you type, no extra clicks necessary, and helpfully gives you the option of manually adding a word to the phone's dictionary directly from the text field you're typing in. On the iPhone, reaching autocorrect a new word (or adding chosrtcuts for phrases) takes a more dedicated effort. Android alo lets users choose which keyboard to use. Don't like the default one? Just download another.
To be fair, Apple's autocorrect isn't all bad. But one of Apple's key strengths, one that has helped it command such a dedicated fanbase, has been its ability to anticipate what we'll need and intrdocue incrementally better experiences with each new release. We've come to expect that a new Apple device will find a delightful way to make our lives easier, even in some tiny way. And in that sense, an unimproved utocorrect is a letdown.
Though different surveys offer slightly different answers, , searching for directions and typing consistently rank among the top uses for smartphones.
Apps offering "maps/navigation/search" are one of the most popular categories of apps, according to a 2011 pew study, which found that 51% of app downs losers had used an app in that genre in the month preceding the survey. Accorsinf to the wall street journal, 90 percent of iphone users use google maps.
It seems doubtful as many will use Apple'a maps app.
If wing able to communicate is important to ou, you might consider looking elsewhere too. You wouldn't lose your way AND the meaning of what youre trying to say, wojld you?
Also on The Huffington Post:
Related
Before You Go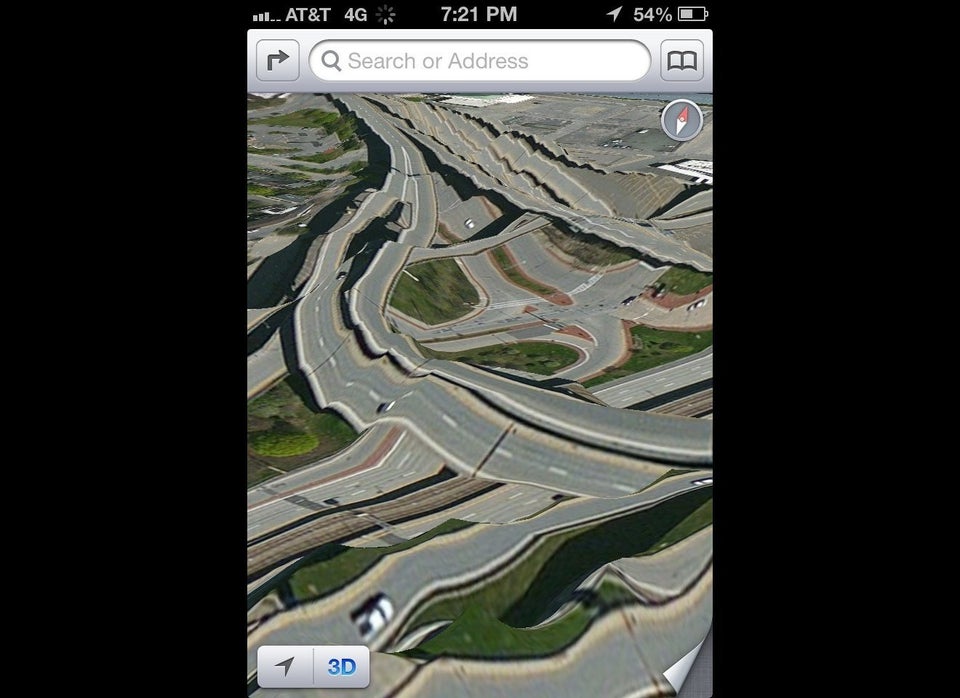 The 19 Most Ridiculous Apple Map Fails
Popular in the Community