Your iPhone is ready for an upgrade.
Every year, Apple releases an update to its operating system, and at the World Wide Developers Conference on Monday, the tech company announced its latest version of the iPhone and iPad's operating system: iOS 9.
The update will give your iPhone a new look and new tools, and it'll prepare Apple for the next version of the iPhone, which will likely be announced this fall.
iOS 9 will be available for developers starting on Monday and, for the first time, available as a public beta in July. It will eventually be available as a free upgrade for everyone in the fall, and it is compatible with all of the same devices as iOS 8.
Here are some of the changes you can look forward to:
Proactive will help you organize your day
Time to get organized. Proactive, a new feature in iOS 9, integrates with your calendar, Siri, Spotlight search, Apple Maps, Passport and more in order to give you the information you need throughout the day.
Siri has gotten 40 percent more accurate over the last year and 40 percent faster at responding, according to Apple. The voice assistant will continue to improve in iOS 9 and will connect with Proactive to make your life a bit easier.
The new iOS can guess who's calling you by looking into your email. Under the unknown number that's calling you, there will be a little suggestion of who could be calling.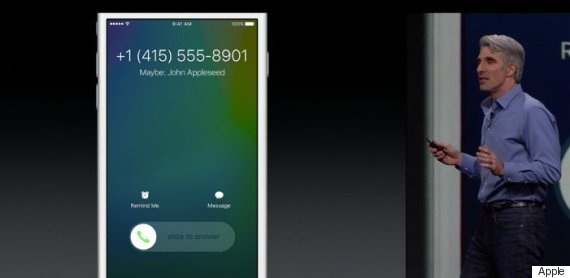 Search has also gotten better. It will suggest everything from apps to contacts to news stories based on your previous activity and your location.
If, for example, someone texts you a link, asking you to buy something, you can just say "Siri, remind me of this later," and Siri will send you an alert later that includes that exact link. Siri will know what you're talking about.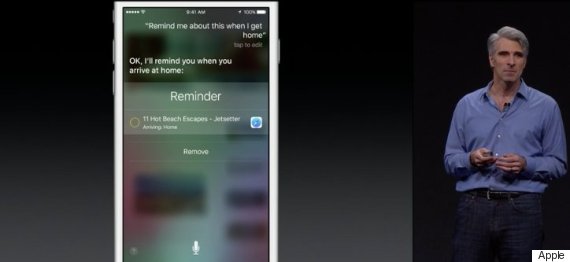 Proactive adds events to your calendar automatically from your email, and if you provide a location, Proactive will suggest when you should leave to get to the event on time.
Thankfully, none of your search data will be provided with outside parties, Apple promises.
Improved Notes app
What was once a simple, plain place to jot your thoughts is becoming much more elegant and useful.
The Notes app is adding some great features, like the ability to create a to-do list.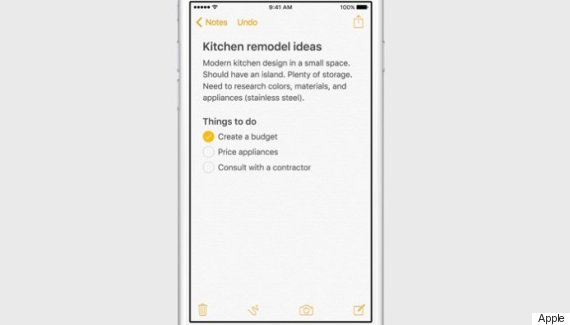 You will also be able to add photos from your camera and photo library to Notes and even draw with your finger. It will also be possible to add things from the Internet and Maps directly into Notes. Plus, everything will be synced between your devices.
Better performance and battery life
Apple's last major mobile software release, iOS 8, was kind of a mess. The company had to pull an early version, iOS 8.0.1, because it was so buggy. People had problems with their cell phone reception, Touch ID and more. This time around, the download will take up less space than before, so your download should be significantly easier.
The new iOS is meant to be faster than iOS 8 and use less battery than before. You'll be able to get an extra hour of regular use for your iPhone with iOS 9. Running low on battery? There will even be a low-power mode that should give you an extra 3 hours of battery life, according to Apple.
Apple says that iOS 9 takes up less space to install on your iPhone and iPad than iOS 8 did, so hopefully you won't have to delete everything on your device before updating it.
Related
Before You Go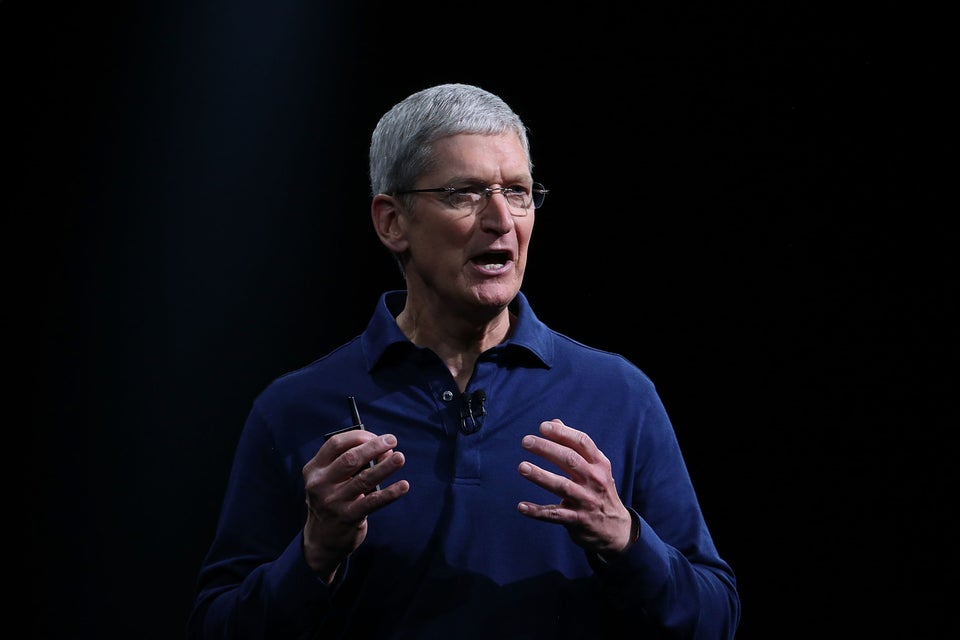 Apple's WWDC 2015